PHILIPPE SAEYS-DESMEDT APPOINTED SENIOR DIRECTOR SUB SAHARAN AFRICA SALES

(Posted 28th August 2018)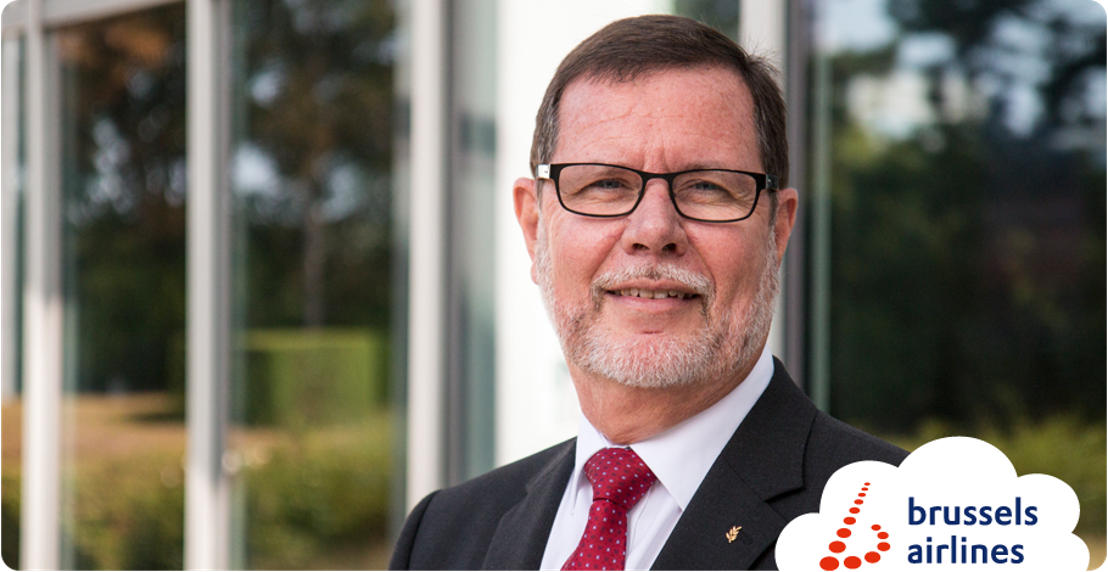 Brussels Airlines' current VP Sales Africa Philippe Saeys-Desmedt is the newly appointed Senior Director Sales Sub-Saharan Africa for the Lufthansa Group. Starting 01st of November 2018 he and his team will become responsible for the sales and commercial activities of the entire Lufthansa Group in 24 markets in sub-Saharan Africa. This appointment follows a recent full integration of the sales activities of Brussels Airlines, Austrian Airlines, Edelweiss, Eurowings, Lufthansa and SWISS into one sales force in Africa and the relocation of the regional sales office for Sub-Saharan Africa from Lagos (Nigeria) to Brussels (Belgium) within the headquarters of Brussels Airlines.
https://atcnews.org/2018/07/17/brusselsairlines-becomes-the-lufthansa-groups-hub-for-africa-competence/
Philippe Saeys-Desmedt brings many years of airline management experience and expertise in different African markets into his new position. The Belgian citizen started his career at Sabena in 1986, when he joined as Cargo Operations agent. Only one year later he moved to their sales department as airline representative for European Institutions.
In 1990 he was appointed General Manager for Uganda, as he began gaining expertise in Africa. He then went on to develop the sales activities in Germany, Cameroon and Equatorial Guinea for both Sabena and Swissair.
Under the newly formed successor airline of Sabena, Brussels Airlines, he became responsible for sales and ground operations as General Manager for Eastern Africa, Senegal and the Democratic Republic of Congo. He was also active as Foreign Trade representative in several African countries for the Belgian Government.
Since 2013 Philippe Saeys-Desmedt has been holding the position as Vice President Sales Africa for Brussels Airlines, responsible for a team of 350 local staff.
Brussels Airlines flies daily between the European capital city and Entebbe with one service stopping over in Bujumbura / Burundi while the other six route via Kigali / Rwanda.
Brussels Airlines is Belgium's national airline, connecting the capital of Europe to 122 destinations, whereof 24 are located in Africa, the continent Brussels Airlines considers its second home.
Besides Africa, Brussels Airlines offers more than 90 destinations in Europe, 3 in North America plus fligths to Tel Aviv and Mumbai.
The company has over 3,900 employees and its 48 aircraft operate some 250 flights daily, flying more than 9 million passengers a year to, via and from Brussels Airport.
Thanks to its no compromise positioning, Brussels Airlines combines competitive fares with the highest service quality.
With yearly changing Belgian Star Chefs, its wide offer of Belgian food and drinks and the five Belgian Icons – Airbus A320 aircraft painted in special livery – is Brussels Airlines an ambassador of its country, bringing the world to Belgium and the best of Belgium to the world.
Brussels Airlines offers cargo capacity on all its flights, now commercialized by Lufthansa Cargo. The airline also handles the daily maintenance of its aircraft fleet.
https://atcnews.org/2018/03/29/brussels-airlines-and-lufthansa-cargo-sign-major-collaboration-pact/
Brussels Airlines is part of the Eurowings Group and member of the world's leading airline cooperation Star Alliance.
The company was founded in 2002 and is now 100% owned by Deutsche Lufthansa AG.