CRONKITE HUMPHREYS SET TO GRADUATE SCHOLARS

(Posted 13th April 2018)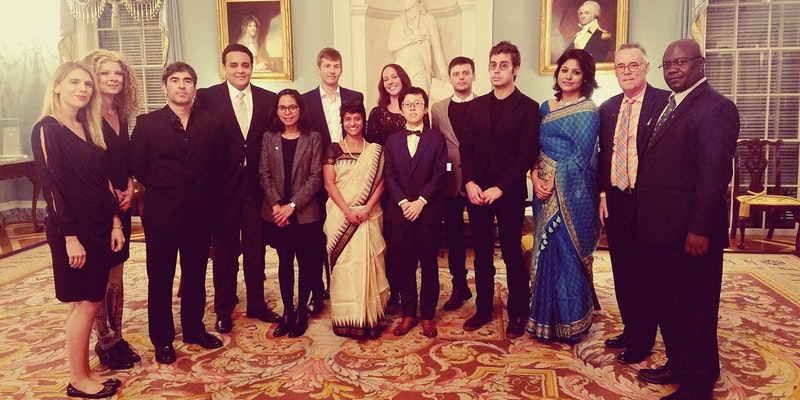 The Cronkite Humphreys Graduation Program at the Walter Cronkite School of Journalism and Mass Communication has just been released and Kenya's Paul Udoto – seen on the right of the picture above – is among the graduates after completing his one year scholarship programme.
The Hubert H. Humphrey Fellowship, in partnership with the U.S. State Department and the Institute of International Education, brings mid-career journalists and communication professionals from emerging democracies to the Cronkite School for a year of intensive study and professional experiences.
Paul, who was working at the #Kenya Wildlife Service at the time when he was awarded his place in the programme – the first Kenyan ever to be selected – will be returning to KWS after a year of study leave.
Congratulations are now in order that news of his imminent graduation from the course has been received.
Find links to related articles below:
https://atcnews.org/2017/09/19/kws-paul-udoto-stands-out-among-hubert-humphrey-fellowship-awardees-as-first-and-only-kenyan/
https://atcnews.org/2017/08/10/kws-paul-udoto-starts-year-long-h-h-humphrey-fellowship-in-phoenix-arizona/
https://atcnews.org/2018/02/16/kws-paul-udoto-continues-his-hubert-h-humphrey-fellowship-programme/