AIR AUSTRAL SCHEDULE AND DESTINATION CHANGES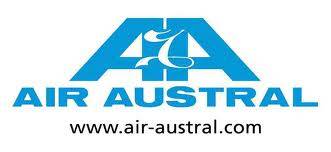 A source from Mauritius has passed information overnight that Air Austral, the home airline of the French Indian Ocean territory, is set to make some significant changes to their schedules and destinations, following the return of a B777-200 to the lessor recently. The airline will end flights to both Sydney / Australia and Bangkok / Thailand from the upcoming summer schedule but add flights between Paris and the Seychelles, enroute to La Reunion with full traffic rights between the islands. Special offers for the Paris to Seychelles route are already being advertised at the fare of Euro 698 and according to information at hand, confirmed by a source from the Seychelles, this operation will commence on 27th March every Tuesday and Friday.
Air Austral also appears set to increase their present twice a week flights from La Reunion to Lyon / France to three at the same time.
Talks between the Vanilla Island airlines have intensified following the radical downsizing of Air Seychelles and all three carriers, Air Austral, Air Mauritius and Air Seychelles are in talks to identify areas of cooperation which could lead to cost savings.
Watch this space for news from the aviation sector from the Indian Ocean islands and Eastern Africa.