NEW REGULATIONS FRAMEWORK FOR UAV'S AWAIT FINAL SECURITY CLEARANCE IN KENYA

(Posted 24th August 2016)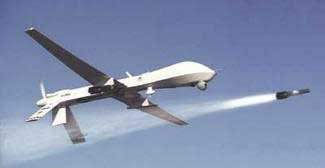 (Military UAV in action – picture courtesy of Wikipedia)
Kenya is expected to catch up very soon with Rwanda, which, as in many other areas broke ground for Africa when the country provided a regulatory regime and then licensed the first commercial UAV operation in African aviation history.
A source close to the Kenya Civil Aviation Authority has confirmed that following consultations with stakeholders was a new set of regulations prepared which, when approved by the security services, will govern the use of such unmanned aerial vehicles for both commercial as well as private operations.
For many people are UAV's still a powerful surveillance asset and often associated with taking out enemy targets in the war against terror. In East Africa these flying eyes in the skies are regularly and successfully used in Somalia where Al Shabab and other terror organization targets have been struck and eliminated. It was very likely over such fears that Kenyan security services shut down plans to use drones in the fight against poaching, where constant aerial surveillance could have made all the difference in preventing rhinos from being killed over the past years,had the technology been allowed to supplement other anti poaching efforts.
Media reports have also suggested that the Kenyan armed forces have bought a military grade UAV due for delivery before the end of the year which is expected to substantially upgrade surveillance capabilities in areas along the Somali border and inside Somalia from where real time transmissions can provide crucial intelligence.
When the Kenyan security services blocked the use of drones by law abiding citizens and organisations they seem to however have forgotten a basic lesson that criminals, leave alone terror groups, will not give a damn about regulations and prohibitions but use available technology anyway, so halting the use of unmanned aerial vehicles has left Kenya hamstrung on UAV's while in other African countries their ownership has long proliferated.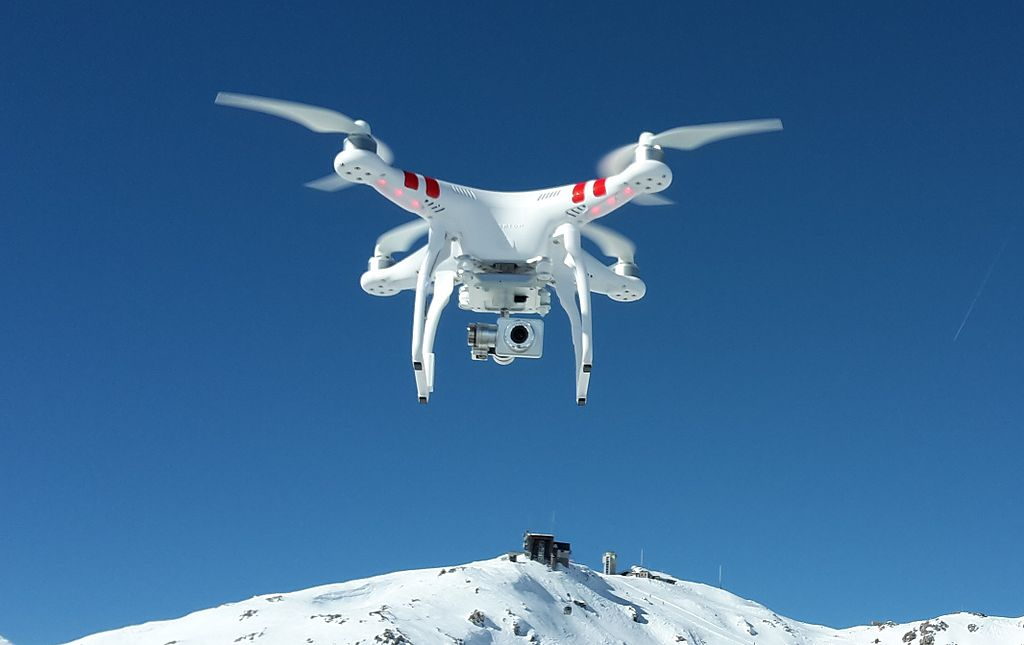 (Smaller 'heli type' drone which can be used for scientific but also for leisure purposes)
When finally cleared by Kenyan security organs will individuals be able to use small drones for taking aerial photographs and videos of their favourite vacation spots but will be restricted to a maximum elevation of 400 feet above ground while being subject to a range restricted areas, notably around airports. Reports from Kenya speak of over 1.000 pending applications which the KCAA will have to deal with once the regulations are published, finally opening the door for both tourists and commercial users to get their flying objects into the air.
It was in fact reported here earlier in the year that Kenya's Astral Aviation was ready to rumble and prepared to invest an initial half a million US Dollars into the new technologies to tap into the market for quick commercial deliveries to remote parts of Kenya, and the region once cross border traffic is permitted. Where no airfields exist can the use of such UAV's make the difference between life and death, a major reason why the Rwandan Zipline operation was established in the first place and has received global support from such organizations like GAVI and UPS.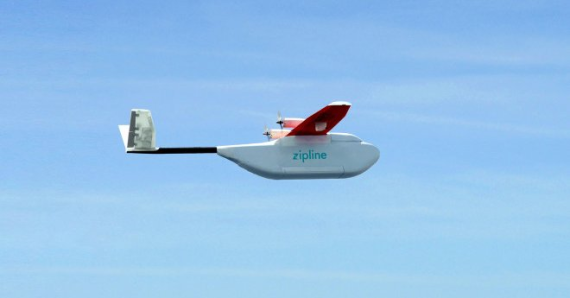 (A Zipline drone which type will be used in Rwanda to delivery vital medical supplies to remote areas at a moment's notice)
Below is the link of an article about the subject filed in May this year from the sidelines of the AFRAA 2016 Aviation Stakeholder Convention which was held in Rwanda's capital Kigali.
https://atcnews.org/2016/05/11/rwanda-makes-african-history-licencing-first-commercial-drone-operation/