LEOPARD BEACH TAKES TOP RANKING AGAIN AS GALA NIGHT PULLED FROM NAIROBI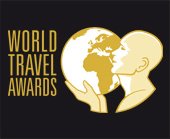 What was to be a night to be remembered for Kenyas if not Africas tourism fraternity, the World Tourism Awards Africa Gala Dinner, during which the continents winners were to be announced in the capital Nairobi in October, has reportedly been pulled by the organizers, citing the cancellation of an agreement they had with Kenya Tourism.
The shock news emerged last evening when it became known that the Diani based Leopard Beach Resort and Spa had for the third year running claimed top spot as Kenyas leading beach resort, the proverbial hat trick otherwise only seen on the football field but replicated here in terms of global recognition for quality services, getting better with the years.
The instant celebrations at the Chui were as a result rather subdued, realizing that this wonderful opportunity to put Kenya into the global tourism spotlight with the first ever World Travel Awards ceremony for Africa to be held in Nairobi, was not to be after all.
A top executive from the World Travel Group was quoted to this correspondent to have expressed his extreme disappointment, diplomatic speak for meaning he was furious with the Kenyan tourism officials negating on their agreement. This appears more mindboggling as reportedly substantial concessions had been made in regard of financial and logistical requirements to accommodate the Kenyans in the face of their budget cuts and a looming austerity programme unfolding.
The immediate reaction in the late hours of yesterday was overwhelmingly divided between angry and resigned to the fact, but two stakeholders in regular contact with this correspondent had this to say: We seem to be getting such bad news from you of late when our own officials keep quite hoping for the news not to come to light. We have been saying this all along, when Balala was sacked tourisms fate in this years budget was sealed. Our present minister lives in cuckoo land when he thinks that the budget cuts for KTB can be sustained without having a serious impact on our ability to market Kenya abroad. We are just over 6 months from general elections and this is the time we need to be out and about telling the world we are ok here. This is the time to bring the spotlight to Kenya. This is the time to host such high profile events. We know that the KTB staff is trying their best but the fault for this is entirely on our ministers side who has failed to stand up for the sector. Plans to put VAT on tourism products and services, budget reductions and a lack of sectoral incentives are a result of him not being able to stand up for us. This will not be forgotten but anyway, the damage is done while another regular source from the coast added coast tourism arrivals are down compared with last year. If the Leopard Beach got this prestigious award again, it should be celebrated in Kenya and not at the Asia function in Singapore. How can our ministry let us down, let Africa down like this at the last moment, leaving the organizers not a chance to even find an alternate venue. Maybe you in Uganda could have stepped in while you celebrate your Golden Jubilee of Independence but being told this is now off and gone is bad news. It also adds to a series of negative headlines of airlines pulling out of Mombasa or reversing their decision to come to Mombasa. I personally think our governments entire approach to tourism is flawed and faulty. They create a multiple duplicated administrative set up with all these new parastatals eating into the available funds instead of having one strong body which coordinates all those functions. We are fragmenting instead of consolidating and it will cost us an arm and a leg to sustain, taking money from marketing. This is very disappointing for us in tourism and to be honest, very embarrassing for us to be let down by our ministry.
The World Travel Group, organizers of the annual World Tourism Awards, have announced that their Asia ceremony in Singapore within the framework of ITB Asia between October 17 19 can be an option for those African winners who can attend and as a second alternative offer others to use WTM in London as a platform to hand over the awards to winners from Africa.
Congratulations and bouquets to the owners, management and staff of the Chui and barbs galore for those responsible within the Ministry of Tourism for backing out of what appears to have been a firm commitment, robbing Kenya and East Africa of a prime opportunity to have the spotlight put on our region. Watch this space.