By Lillian Gaitho
The Five Roles of PR during Corporate Rebranding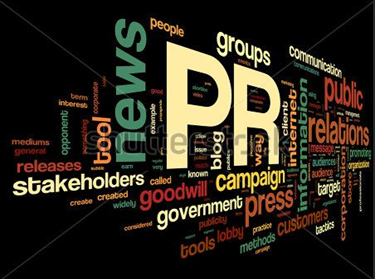 In many ways, when a company rebrands, there's bound to be a new phase of PR campaign that may involve dealing with both internal and external communication, to make sure that all involved stakeholders are speaking the same language and moving at the same pace. While the staff members form the major fraction of brand advocates, there still is the media, partners, investors and other publics that will require well-crafted updates through the process. PR comes in handy, beyond organizing launch event, to making sure all involved parties are in tune with all the activities. Here is a timely list of major roles of PR as outlined by the PR team
currently tasked to rebrand JUMIA TRAVEL.
Gaining Customer's Interest
Well defined PR strategy has the ability to combine elements of both persuasion and advertisement without sounding like a hard sale to your target and potential customers. Using PR to pique customer's interest paves foundation to build a connection for future marketing campaigns. PR will also allow you some good room for achieving personalization, including shaping messages to fit individuals as opposed to mass marketing.
Building Media Interest
One of the main roles of PR Executives is courting for and maintaining media relations; they are the channel that bridge the organization to the media, in this case; viewed as the medium through which corporates can very effectively reach their publics (audience) Once a company sets it's rebranding agenda and redefines its purpose or market approach, there is certainly a need to ensure that it's markets, investors, stakeholders and shareholders as well as industry peers are all versed with the new development. Publicizing your story through favorable media will actively make things easier while pitching and selling the 'new' brand. Media coverage will also greatly help in positioning the brand and profiling it's executives as opinion leaders and experts in the respective field.
Work with Brand Professionals
For maximum impact, PR may need to recruit on board brand professionals who totally understand the wholesome packaging, identity creation, loyalty and positioning of the brand. This method of integrating PR strategy and branding tactics is a sure way of achieving both top-of-mind awareness and brand familiarity within and beyond its target market. This ideal is well illustrated in most multinational FMCG's, who have managed to paint an image of 'life's basics' in customer's minds.
Getting the Most out of Digital PR
As the wave of e-Commerce continues to blow across the globe, corporates are more than ever defining tools and techniques to meet their customers where they are most likely to be found; on the web. This does not only apply to the seller (certainly, every dealer is a seller) targeting the millennial, but goes beyond to others consumers who may or not be covered in this influential demography. Digital PR helps brands to increase their online presence through creating online content, building good relations with the online community therefore getting high quality back links which in turn boost search engine optimization. Once this is achieved, the new brand stands to gain from increased referral traffic and positive positioning in the online spheres. It's crucial that during the rebranding process and launch, companies create a well-defined PR strategy, incorporating both traditional and digital PR.
Create, Disseminate Positive Content
From press releases, commentary, media pitches, ad copy, blogs and more, PR will use all possible writing techniques and forms to drive the message to the consumer publics. Each of this is crafted to preach the gospel of your new feel and look brand, and its possible gains to the consumer. If there is one aspect of PR that will remain in the shelves once the glamour of the launch party is over, it's the written content that will be disseminated to respective media during and post the launch event and campaign calendar.
By Lillian Gaitho