Lillian Gaitho, PR Manager for Jovago.com in Nairobi, has become a regular guest writer on this blog and her latest contribution looks at Mombasa as a major destination for domestic but also regional and international travel.
MOMBASA: A Melting Point of East Africa's History and Culture.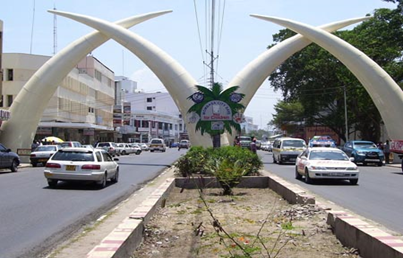 Mombasa-Kenya's second largest city and the main coastal capital of Kenya is a melting point of culture and seafaring history. Folklore associates the city's founding to two legends, Shehe Mvita and Mwana Mkisi. Written literature about Mombasa was chronicled by the Portuguese in the 1300s. Today, the town retains its legacy as the largest port in East Africa, serving the rest of the region. The island, connected to the mainland by bridges and ferries is famous for water sports, vibrant nightlife, palm-studded shores and acres of pristine beach sand, coral and reef.
Jovago's Top 3
Apart from the myriad water sports including whale and dolphin spotting, deep sea fishing and dhow racing; Mombasa has globally acclaimed attractions for visitors include award winning beaches and oceanfront resorts. Jovago.com lists some of the places and activities that should be on every visitor's itinerary.
Kisite Mpunguti Marine National Park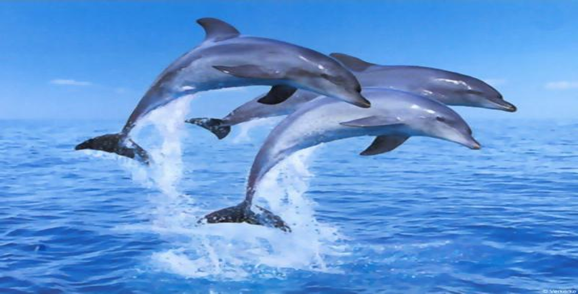 This park is a divine destination for nature enthusiasts wishing to explore sea life and the marine ecosystem. The sightings along the cruise to the park too are charming; made up of inhabited islands surrounded by stretches of azure waters and coral reef. The marine park-only of its kind in Kenya-is a popular spot for snorkeling, diving and dolphin spotting, this experience is furthered by the traditional dhows rode by the locals who take pleasure indulging visitors in their culture. There's is a bounteous marine life including green sea turtles, humpback whales, angelfish and eels. The area is covered by dense equatorial forest while marine plant life include sea grass and marine algae.
Fort Jesus and Gede Ruins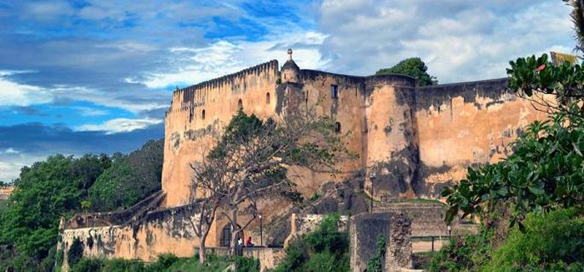 Both the ruins and the fort are a major architectural representation of the 16th Century. While Fort Jesus carried with it a religious inclination, Gede-now nestled in the middle of lush green forests-was a trade center for Arab traders. Fort Jesus is on Nkurumah Road, only a short distance from the main town, while Gede lies closer to Watamu along the Mombasa-Malindi Highway. Sightings in the Fort Jesus museum include the Omani house, built in the 18th Century. This old house displays trinkets of the Swahili culture as well Omani jewelry. On top of century-old fort faces, Gede still has the Great Mosque standing, tombs believed to be the resting place of various Omani rulers, the main palace and coral stone houses once occupied by the locals. Both Fort Jesus (a UNESCO World Heritage Site) and Gede ruins are a great throwback to the centuries for both historians and leisure-tourists.
Haller Park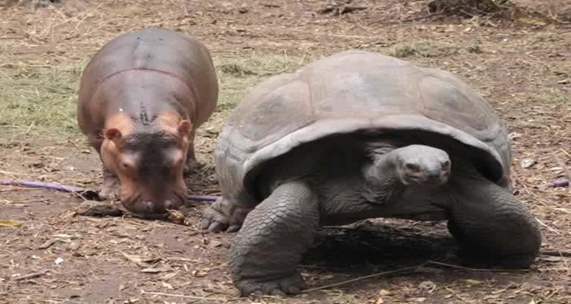 Founded as a solution to a deserted quarry, Haller Park is a great testimony of a rehabilitated and restored ecosystem. The nature park is home to a variety of rare species plant life as well as a sanctuary to various wildlife including reptiles, crocodiles, a rich species of snakes, hippopotamus, giraffe, tortoise and fish. Haller is also an exciting bird watching location for a great variety of birdlife. The park also hosted the unprecedented and surprising friendship between and old tortoise-Mzee and Owen the hippo.
The park was honored with United Nations Environmental Program Global Roll of Honor for the unique and successful ecosystem.
TIPS
How to Get There
Assuming that you are in Nairobi, you can opt to board any of the day/night coaches not too difficult to locate in the city's downtown- Accra Road. You can also take a train ride and enjoy the views across Tsavo National Park and the vast grasslands, or simply hop into a plane from either Wilson Airport or Jomo Kenyatta International Airport. Remember to make arrangements for pick-up, or just make do with the taxis at the airport/railway station or bus terminus.
Restaurants
Mombasa is a melting pot of culture; from the Western, Arab, African and Asian, it's a cosmopolitan city with treasures for everyone. There are nightclubs as well as bars and ocean front hotels with open terraces for relaxation. Beware of con men and anyone who may look suspicious. The beach boys, though helpful can also get too nosy
Shopping
The city has shopping malls such as City Mall, and Mtwapa Mall among others, there are also big-all under same roof supermarkets such as Nakumatt Nyali. If you want to pick some wood carving for souvenir, visit Akamba Handicrafts on your way to the airport. You can also buy kikoys, khangas and vitenge (all fabrics of African origin) in the various Mombasa markets all around the city.
Hotels
Whether on a tight budget or in a mood to splurge; Mombasa has it all lined up for you. Get the hotel of your preference on