Lillian Gaitho today dissects the touchy subject of staff travelling with their bosses and has seven cues for you to remember … and, notably, does she start with one Mark Zuckerberg of Facebook, who presently is in Kenya on a working visit plus safari vacation … don't ever think of Lillian as anything else but exponentially smart … ?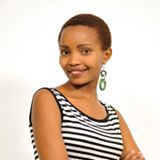 Traveling with your Boss? Seven Etiquette Tips to Ensure you Still Keep your Job!
The year is 2012, and Mark Zuckerberg is yet to consider re-incarnating Jarvis of Iron Man and recreating him into his IA. You are scheduled to PA him across the globe on state visits and symposiums. You know the Facebook Man is about to visit Kenya, and while there, will be dining and lunching with the locals. The main scene is Mama Oliech's tilapia palace, after a few meet ups with nerdy developers and geeky inventors… Well, traveling with your boss can be a make or break experience, especially because that automatically shoves in laptops and iPads where other pleasantries would have fitted. If you have one such coming, or your colleague is racking brain on how to best behave while the Boss snores in the room next door, here are a few tips from Jumia Travel to guide you on.
#1 Prepare and Organize
More often than not, a trip with the boss will largely involve some corporate and professional engagement. To this effect, ensure that all needfuls are well packed and stocked for both. Items of convenience such as extra USB cables, extra and independent storage space, stationery, business cards, presentation materials et al. Although it may not be your fault, it's no good for your image to start running around the airport trying to locate an exchange bureau while the attendants shout your boss's name across the PA. Talk to your senior before the trip and agree on all the roles to be filled, at least ensure that your bit is served to satisfaction. Ensure all details such as hotel bookings, airport pick-ups and transfers are well scheduled and covered.
#2 If You Can, Sit Away!
Try an eight-hour long haul flight next to your superior and risk dozing off and drooling on their shoulders! Not a pretty picture at all. For anything going past the inter-city two hour, it's advisable that you sit separately where possible. Apart from drooling episodes, human nature dictates that we become either more friendly, or distant the more we engage each other. Fact is, by the end of your eight hour haul, your once "mysterious" boss will have turned into your newly found BFF. Not a good thing.
#3 Keep it Professional
Whether for a fortnight or just a night stay out of town, do not forget that your boss rightfully holds his position. Refrain from getting too cozy and comfortable, as you might find yourself saying things you'd rather not and later regret.
For instance, in the case of drinks and going out, stick to the thumb of the rule – keep it two, laughter and a lot of insightful tidbits in between. A simple rule is to act as if you are in the familiar office set up; whatever might be inappropriate there should not be given a free pass once out of town. This touches on dressing as well, stick to the usual company dress code unless advised otherwise or when attending social events. Also, do not show up at the airport in flip flops and trainers, you never know who else could be in that same flight.
#4 Let The Boss Pay
Not just because their pay cheque can send yours into a week-long weeping spree, but because etiquette demands so. If you have a lunch meeting or a dinner outing, the senior employee is invariably expected to pick the tab, unless you have prior arrangements.
#5 Take a Cue from your Senior
Playing Pokémon GO is fun and so is candy crush on your iPhone. You however will not look good with a screen full of rainbow colors and characters while the boss next seat is lost in a mystic of spreadsheets. Needless to say, your energies may not be on the same level, but you'll definitely create a good impression looking busy than otherwise.
#6 Observe Protocol
Do you scramble for coffee with your boss while at the office? I bet they actually imagine you work so hard, you cannot bear the thought of a minute spent waiting for the cream to build! Likewise, allow your seniors to enjoy their (hard earned) territory and title. Let them place their in-flight order first, beckon the waiter to their side ahead of you and let the world know the Man/Woman in front will be happy to reconsider his stance on your project, because you seem to have a firmer grip on things, than they ever thought.
#7 Read the Moments, and Shine!
So now, let's talk about the "make" bit of this trip. It could be the perfect time to bring up that topic on your new project, aspirations and general growth. The secret here is knowing how to pick the right time. For instance, if your boss is deeply lost on his or her kindle, you'd rather keep off. You can also take your chances by asking if the moment is right, thereby hinting that at some point you'd like to discuss the same.
Have a wonderful weekend all!