LANDING GEAR COLLAPSE ON LANDING IN WAU / SOUTH SUDAN SEES CREW WALK AWAY UNHARMED

(Posted 06th April 2018)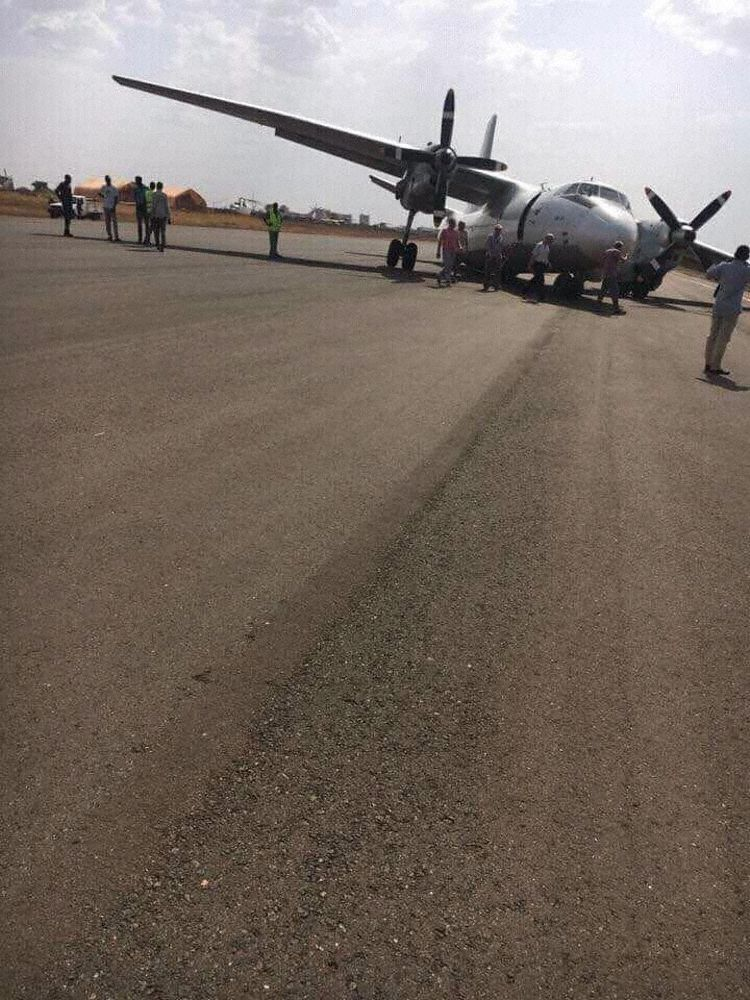 (Picture courtesy of Deng D'Aleer)
In yet another aviation accident in South Sudan involving a Soviet era aircraft – an Antonov AN26 – was it only severe damage to the plane this time as the crew thankfully walked away without injuries.
The flight, bringing relief goods to the town of Wau, suffered a landing gear collapse after touching down yesterday around 4 pm local time.
The aircraft, MSN 7002 and registered as UP-AN607 (Kazakhstan), operated its first flight in 1978.
While age per se is not normally seen as a factor in aircraft accidents, as long as the plane is well maintained in accordance with manufacturer guidelines and regulatory directives, has especially maintenance often been seen as a contributing factor to accidents involving Soviet era aircraft operating in Africa.