(Posted 24th November 2022)
The Kenya Tourism Board, aka #MagicalKenya, has appointed Mr. John Chirchir as acting CEO, taking over from the outgoing CEO Dr. Betty Radier who has completed serving second full term of office of three years.
KTB chairperson Ms Joanne Mwangi-Yelbert applauded Betty's time at the helm of Kenya's tourism marketing team as successful, launching and maintaining a strong destination brand known and respected around the world.
"Her six years in office has helped positively profile the destination globally and I strongly believe that the incoming acting CEO will build on this to take the destination to the next level," she said.
Mr. John Chirchir has been with KTB as the Digital Marketing Manager. He has substantial knowledge about destination marketing  with a career of over 20 years and has driven important marketing initiatives in key markets for Kenya.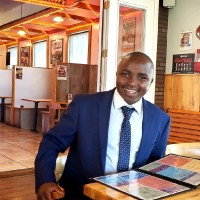 ATCNews thanks Betty for her cooperation in the past and wishes John all the best in his new position, leading to a substantive job confirmation at a later date.