MALAWI'S NEW TOURISM SHOW OPENS REGISTRATION FOR 2019

(Posted 19th December 2018)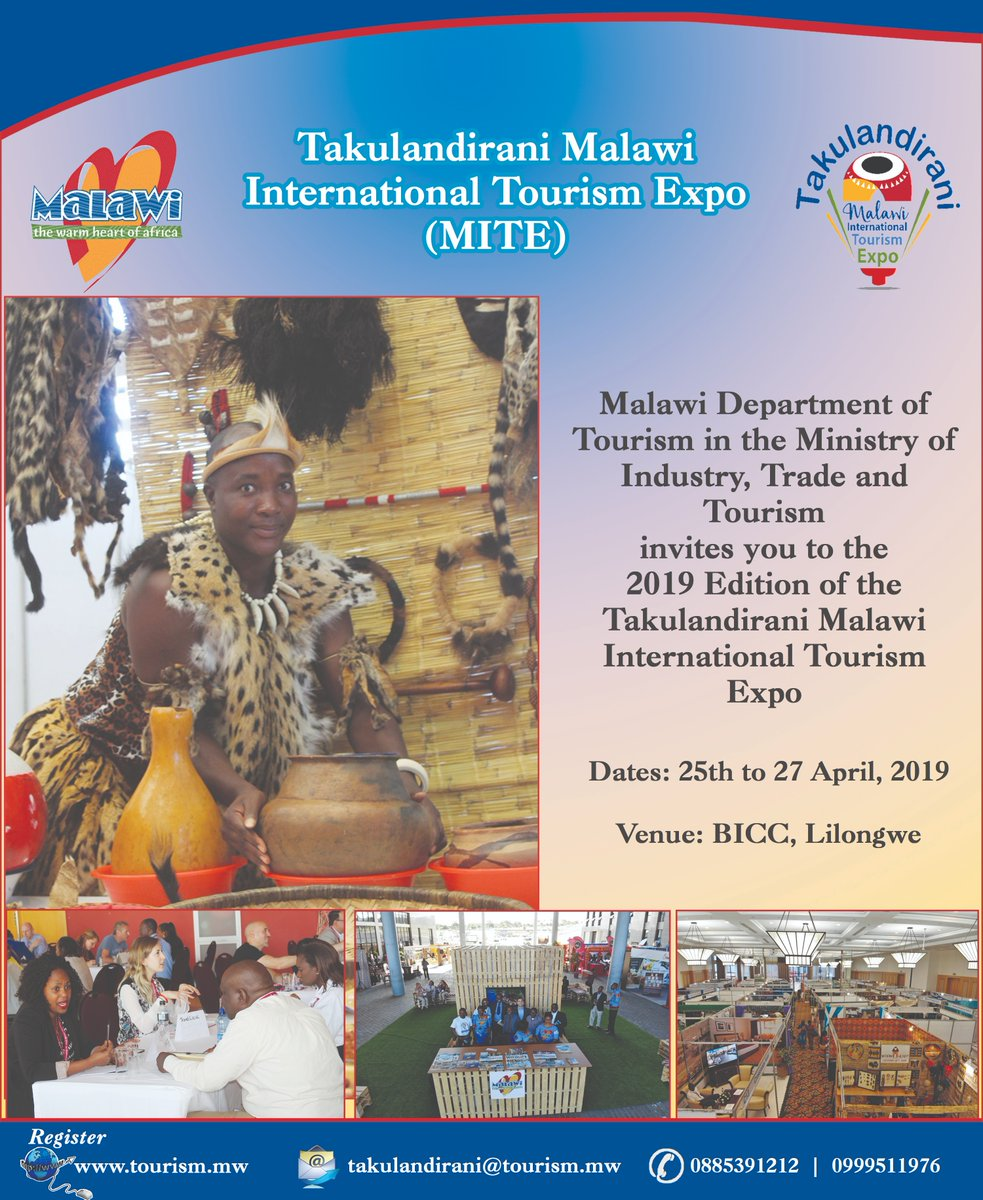 Malawi Tourism again invites international, regional and local buyers, media and tourism enterprises, operators & stakeholders, to the 3rd edition of Takulandirani Malawi International Tourism Expo, MITE, to be held from 25th to 27th April, 2019 at the Bingu Wa Mutharika International Convention Center (BICC) in Lilongwe.
Destination Malawi offers many activities not found in other countries in the region such as fresh water lake beaches and water sports such as diving, snorkeling, kayaking, among others. The country also has a prolific birdlife with over 750 species sighted, the world's largest fresh water aquarium with over 1,000 unique species of colourful cichlids, challenging biking, trekking and hiking trails.
This year did the international tourism trade fair attract about 60 buyers, 130 exhibitors and over 7.000 visitors from some 20 countries in Africa and beyond.
For more information click on https://www.tourism.mw