Delegates to the Aviation Africa 2015 Summit and exhibition taking place on 10-11 May in Dubai, could have the time of their lives thanks to a new sponsorship deal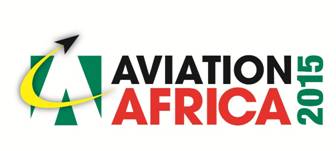 Organisers of the event, which brings together the aviation industry from the Middle East and the fast developing African market, have secured a sponsorship deal with luxury Swiss watch brand and aviation chronograph specialists, Breitling. One of the last remaining, independent family owned and COSC certified brands, Breitling will be giving two attending delegates the opportunity to win a model from their Aerospace collection over the two days of the conference.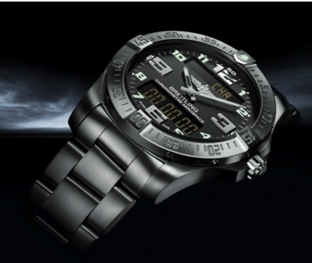 Logo: http://www.photos.apo-opa.com/plog-content/images/apo/logos/aviationafrica.jpg
Photo: http://www.photos.apo-opa.com/plog-content/images/apo/photos/150430bre.jpg
Taking place at Le Meridien Hotel and Conference Centre in Dubai, Aviation Africa 2015 (http://www.aviationafrica.aero) will be attracting attendees from Africa and the Middle East with two days of panel sessions discussing the growth potential for the aviation industry in Africa. Participants will debate the opportunities, issues and lessons learnt to find real solutions and progress for this important growth market. All attendees will be able to enter the prize draw each day to win one of the two Breitling Aerospace chronographs.
Aed Adwan, Breitling Middle East, said, "Breitling's heritage lies firmly in aviation and providing the most precise and highly functional chronographs to aviation professionals and enthusiasts. In 1952, Breitling launched its legendary Navitimer wrist chronograph featuring a circular slide rule serving to perform all navigation-related calculations. A cult object for pilots and aviation enthusiasts, it has been continuously manufactured for almost 60 years – making it the world's oldest mechanical chronograph still in production. We continue to introduce collections of the most stylish, innovative and functional watches in the world while breaking ground across the exciting world of aviation."
High level industry guests include CEOs and Senior Executives from airlines including Rwandair, Air Arabia, South African Airways, Daallo Airlines, Jubba Airways, ECAir, Emirates Airline, flydubai, Arik Air, Astral and many more including Aviation Associations AFRAA – African Airlines Association and AfBAA – African Business Aviation Association.
The associated exhibition will feature up to 40 companies showcasing the latest technologies and services to help develop and invest in the future of the industry in Africa. Gold Sponsors for the event are Dubai Aerospace Enterprise (DAE) and UAS International Trip Support. The Official Airline is Ethiopian Airlines.
AVIATION AFRICA 2015 will provide connectivity – it's about people doing business, products moving to new markets, investment and new opportunities being discussed and discovered. An exciting new event in a growing Middle East and African region.
AVIATION AFRICA 2015 (http://www.aviationafrica.aero) aims to bring together government and civil aviation authorities; senior airline management; business aviation operators and specialists; financial and industry consultants and leasing companies; airport management and service company management and leaders from maintenance, training and flight support.
The summit and exhibition takes place in Dubai, United Arab Emirates, The event is designed to be a meeting place for African aviation business and Middle East business.