MAURITIUS INVESTS IN INFRASTRUCTURE TO BE READY FOR THE FUTURE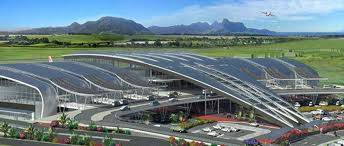 (Impression of the new terminal building in Plaisance)
Information was received from Port Louis overnight about two key infrastructural projects, aimed to keep the island at the cutting edge for tourism and travel.
First was the announcement that a new harbour bridge was set to go ahead and that government has been in talks with residents affected by the project to compensate them and relocate them to new locations. The new bridge will be linking key traffic arteries and is hoped to decongest access to Port Louis when ready in a few years time, making access to the city for locals and tourists alike easier. The estimated 8 billion Mauritius Rupees project has been spearheaded, according to the source, by the Mauritius Port Authority and will be a public / private partnership.
At the same time it was also confirmed that the international airport at Plaisance is now expected to be ready by early 2013 according to information sent to the media by the Airports of Mauritius Company last Friday. Nearly 2.7 million passengers used the airport in 2011, an increase of about 3 percent over 2010 and remarkable considering the weakening economic situation in some of Mauritius key tourism source markets across Europe.
The information also confirmed that once the new terminal was in full operation, the existing terminal buildings and facilities would undergo refurbishment and upgrading to keep the entire airport in top form.
The Sir Seewoosagur Ramgoolam International Airport had earlier in the year again been voted by the World Travel Awards as the leading airport in the Indian Ocean, an accolade these added investments are sure to retain in coming years. With all these developments, if only now tourism promotion could begin to match the dynamism and forward vision other Vanilla Islands have rolled out in recent years. Watch this space.