KENYA'S TOURISM CABINET SECRETARY WELCOMES INAUGURAL SMALL PLANET CHARTER

(Posted 16th July 2016)

Polish charter airline Small Planet has again commenced flights from Warsaw to Mombasa, using an Airbus A321 on the route.
The flight arrived on earlier in the week at Moi International Airport with 186 passengers on board to a rousing welcome with Tourism Cabinet Secretary Najib Balala in attendance, accompanied by leading tourism stakeholders.
This charter, like some others, will be able to take advantage of the Kenyan government incentives given to new or resumed operations terminating in Mombasa, part of which are waived landing fees plus a 30 US Dollar incentive per passenger.
The flight was operated on behalf of TUI Poland, part of the world's largest tour operating conglomerate and will call on Mombasa once a week with over 2.000 passengers from Poland expected during the season until the end of November.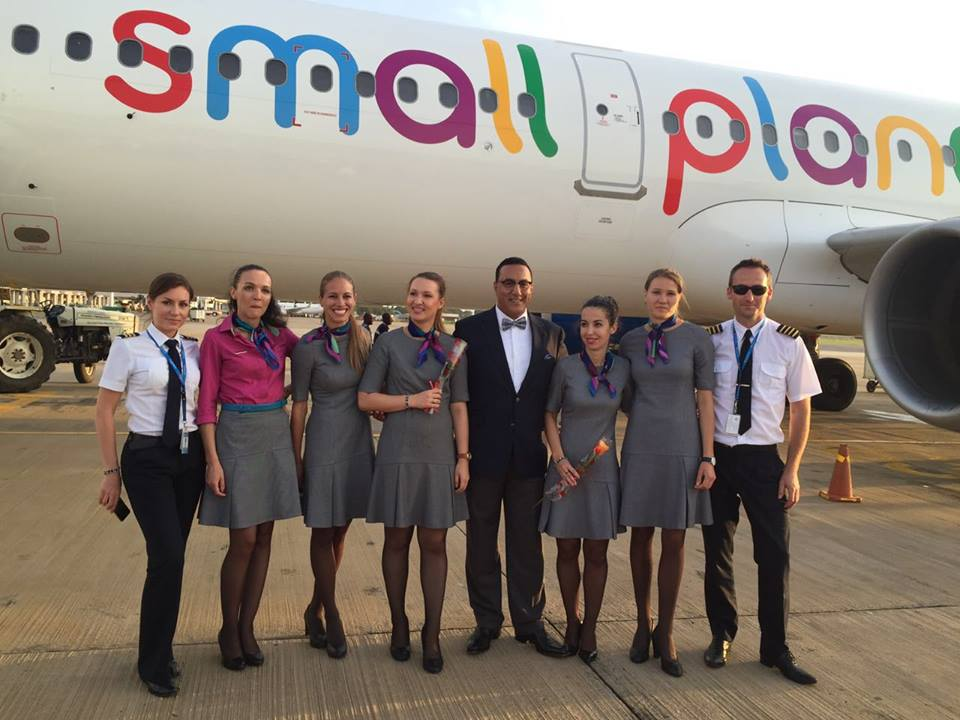 Following the decision by the Tanzanian government to heap an 18 percent Value Added Tax on tourism services, are all elements of vacation packages expected to rise by at least 20 percent. According to normally well informed sources in Dar es Salaam and Arusha have thousands of cancellation taken place already as a result of safari package cost rising by in average 200 plus US Dollars per client.
In particular resort operators on the Tanzanian island of Zanzibar are now concerned that Mombasa will recapture the lost market which during the years of anti travel advisories against the Kenya coast, and when the Kenyan government added VAT on tourism services, had shifted to Zanzibar.
Mombasa source in turn expressed confidence that with added charter flights and more cruise ship arrivals at the port of Mombasa the destination will make up for lost ground fast with confidence levels once again on the rise.