THERE ARE BREAKFASTS AND THEN THERE ARE BREAKFASTS …
(Posted 27th March 2017)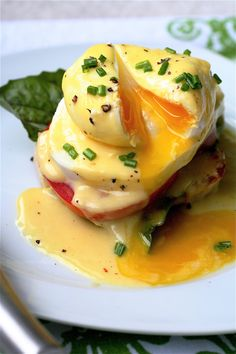 One often hears that breakfast is the most important meal of the day. When I travel, and that is often, this is as true as it gets and I happily eat my way through the offerings on the buffet to build up a buffer against hunger pangs later in the day, should lunch be delayed or need to be skipped.
Five star hotels, resorts, safari lodges and camps today offer a refined if not outright sophisticated variety of breakfast courses, from cereals to fruits, from juices to 'wake me up' concoctions served in a shot glass, from pastries to a wide choice of breads and then of course marmalades, jams, confitures, cold cuts and cheese boards, and that is only the 'cold section' of what is on offer.
The hot section, today, regularly features an active cooking station for waffles or pancakes not to forget omelettes but the steaming chafing dishes, when open, reveal a spread of hot dishes fit to rival a lunch buffet with ease, a delight for foodaholics and people who enjoy the good life when they can.
When in the city for early meetings I make sure that I avoid traffic and rather have breakfast at my favourite place, the Kampala Serena Hotel.
A cup of freshly brewed tea opens my stomach, so to speak, to make way for a smoked salmon sandwich, a selection of cheeses, perhaps some thinly sliced Italian prosciutto before moving to my main course.
That, to be upfront, is however not found on the buffet, cannot be found on the buffet because it must be prepared fresh and to order.
I am talking of the famous, and in some cases infamous Egg Benedict.
Chefs must have secretly wept when I sent back what they imagined was an Egg Benedict, in all its forms by the way, the classic style, Florentine, Arlington, Avocado, Curry, Chilli, Seafood and more.
Some chefs perhaps thought that banging a poached egg on a slice of burned toast, garnished with an overcooked looking half tomato, would do the trick. Well, it did not.
My global #EggBenedictChallenge has gained me notoriety among breakfast chefs in cities where I regularly stay and for a good reason. I know what an Egg Benedict ought to look like, ought to taste like and impersonations or cheap knock offs are sent back promptly to the kitchen with a written note to the chef to eat their culinary crimes themselves and be better prepared the next morning.
There are few places where I was able to give an Egg Benedict dish a full 10 out of 10.
My very first was in the late 1960's at the Hotel Buehlerhoehe near Baden Baden and what I was served spoiled me for the rest of my life. It set the benchmark for an Egg Benedict and few met my expectations since.
Chef Christian Meinhardt, when at the Kempinski Seychelles Resort, did the unimaginable and served me his own creations, Creole, Baie Lazare, Seychellois and finally his very own 'Norddeutsche Kampfansage' to bag the full marks every morning. Chef Barry Tonks, a Michelin rated chef, when he worked at the Hemingways in Nairobi, too proved to be an Egg Benedict artist of the highest caliber but few others managed to convince me to part with such a ranking.
Given that I have nearly 500 TripAdvisor reviews and ratings under my belt this should mean something for food aficionados.
Yet, and admittedly after some trials and errors, did the Kampala Serena's breakfast chef Christine master the art of cooking a 10 out of 10 Egg Benedict and what a delight it has been ever since to sit down, order my pot of tea, eat my 'starters' and then order my main course with the waiter already asking if I am now ready for my favourite dish.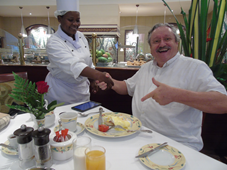 (The author seen with breakfast Chef Christine, who is also a fully qualified nutritionist, taking a well deserved bow)
I am still working to get other Serena hotels, resorts and safari lodges to meet those exacting standards and several of them got 7, 8 and even 9 out of 10, the latter accomplished on the second day of a visit last year by the chef at the Lake Elementaita Serena Safari Camp. But it is right here at home in Kampala, home anyway when I am in country, where I get my Egg Benedict done the way it should be, the egg white set, the egg yolk running, placed on top of a slice of Canadian ham and all of it on a half English Muffin. Then coated with freshly made Hollandaise and maybe a few sprinkles of freshly cut herbs and hey presto, my most important meal of the day is ready.
Then, and only then, will my plate look like this …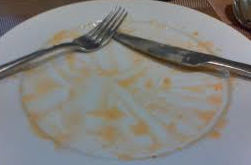 In this spirit, it is Bon Appetite to all those who now want to try this extraordinary dish, be it in its original format or all other variations.
Try it with the Canadian ham substituted by smoked salmon for instance, or on a bed of spinach or with a light sprinkle of chilli powder over the Hollandaise to light up the taste buds yet more.
Most important though, do not accept anything which looks like a culinary crime has been committed by a chef who has little clue that a hard poached egg on burned toast is not what you asked for. Do not hesitate to recommend to the chef to consult his recipe book or cooking instructions or, in this day and age simply look it up on Google.
Therefore, just to be sure of getting the real thing, have your first try at the Kampala Serena Hotel. You cannot go wrong and to sample all else on the buffet, come early and leave late and who knows, we might even meet should my cravings strike the same day as yours do.