NEW PREMIUM LOUNGE FOR RWANDAIR PASSENGERS AND NEW ARRIVAL LOUNGE FOR BUSINESS AND FIRST CLASS TRAVELERS

(Posted 19th November 2018)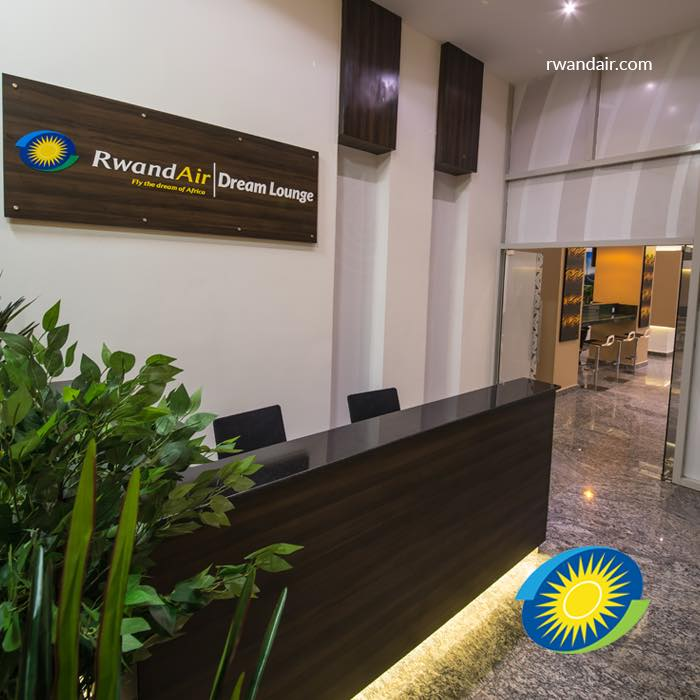 (Picture courtesy of RwandAir)
RwandAir's new 'Dream Lounge', with a capacity of about 100 guests, is a joint venture between the airline and NAS, short for National Aviation Services based in the Gulf. The new facility, located on departure level, will be opening shortly for guests flying with RwandAir. The airline's passengers have hitherto used the main Pearl Lounge at the airport, also operated by NAS but in the future will there be a passenger separation for the premium passengers of all other airlines remaining at the Pearl Lounge.
Also new will be an arrival lounge, available for premium passengers of all airlines arriving in Kigali, breaking new ground once more in Eastern Africa where this feature, for the time being at least, will be unique to Rwanda's main aviation gateway.
RwandAir has again taken the lead, just as they did with dedicated premium class passenger transport from the aircraft to the terminal, something sorely lacking for instance in Nairobi where premium passengers traveling with Kenya Airways are herded into a combined transport, nothing to be 'proud' of.
Conference participants of the just concluded International Conference on Family Planning were already able to sample the new facilities – now being readied for regular traffic – and from feedback seen were impressed by both new additions to the airport's facilities.
RwandAir has been growing in leaps and bounds in recent years, adding destinations across Africa but also Mumbai, Brussels and London and is planning to launch flights to New York next year, once all regulatory approvals have been secured and additional Airbus wide body aircraft now on order been delivered.
The airline is also due several additional Boeing B737NG's to be used in expanding their Africa network even further.