VANILLA ISLAND PRESIDENCY MOVES TO MAURITIUS
(Posted 11th June 2015)

Mauritius' Deputy Prime Minister, The Right Honourable Xavier Luc Duval, who also holds the island's tourism portfolio, yesterday formally took over the one year presidency of the Vanilla Islands Organization. Handing over was Madagascar's Minister for Tourism, Transport and Meteorology Ulrich Andriantiana in the presence of other Vanilla Islands representatives. On site from Mayotte was Madame Fatimatie Razafinatoandro, the President of the Mayotte Tourism, the Regional Council President Mr. Didier Robert from Reunion and Minister Alain St. Ange from the Seychelles, who was the founder president of the organization. Said Minister St. Ange on the occasion of the transition ceremony: 'This is a great day for the Vanilla Islands. In unity we are strong. Creating a new tourism region is no easy feat, but together we shall continue to work as a region as brothers and sisters to grow our tourism industry for the benefit of our respective islanders and for the economy of our respective islands'.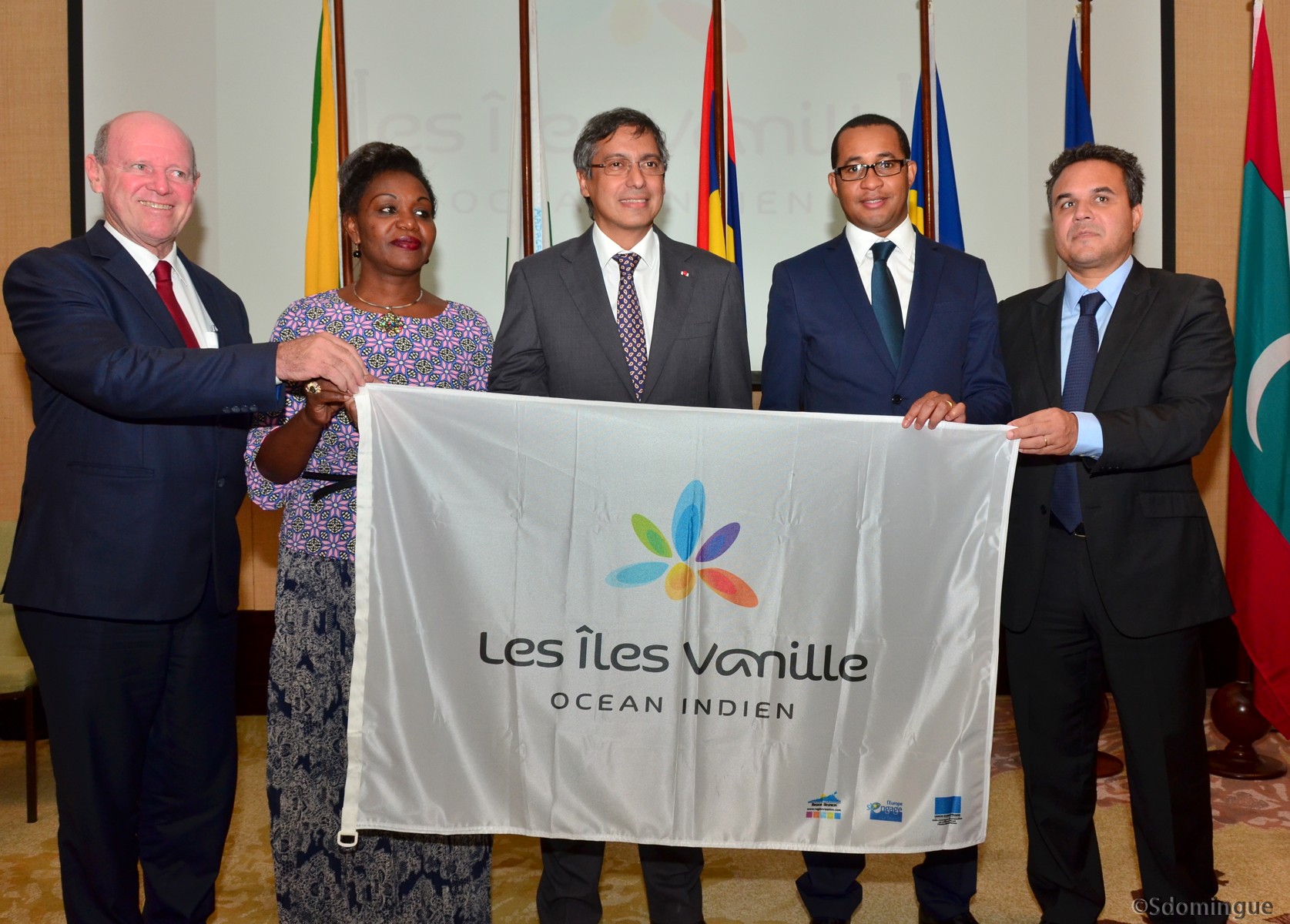 Duval's predecessor Michael Yuen, comprehensively defeated in the last general elections when a new government was swept into office in a landslide victory, was notorious for his fence sitting vis a vis the Vanilla Island Organization. He was, together with Karl Mootoosamy of the MTPA, seen as lukewarm if not outright opposed to many of the Vanilla Islands initiatives, a situation now thankfully changed as the new Mauritius' Tourism Minister has already several times endorsed the marketing group and thrown his full support behind its concept and activities.
Warm congratulations are extended to Mr. Duval on this occasion.