Your daily dose of bad news about poaching,
wildlife and environmental crimes from around
the world
in the spotlight today ……………………
China timber demand stokes Southeast Asian tensions. "China's craze for chic furniture is driving a multimillion black market trade in illegal logs?.?.?.?across the Mekong," said Megan MacInnes, co-author of the Global Witness report. "China urgently needs to introduce regulations to stem the import of illegally sourced timber and help put an end to the trade's legacy of violence, intimidation and environmental harm." http://www.ft.com/cms/s/0/af138ae6-aced-11e4-beeb-00144feab7de.html#ixzz3Qs4EPa2c
China encourages illegal logging in Myanmar http://www.dailystar.com.lb/Opinion/Commentary/2015/Feb-06/286546-china-encourages-illegal-logging-in-myanmar.ashx
The CITES secretary General recently said this "China has been very active in supporting the implementation of CITES both domestically and internationally." What could be the reason for Mr Scanlon's repeated strong defence of China? We invite him, again, to explain his reasons to our readers when all the independent news says the exact opposite – seemingly every day. Let's hear it now from Mr Scanlon – it's his opportunity to explain himself, if he wants to.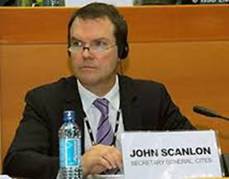 No 325 Wildlife Trade News 6th February 2015
The fight to end animal poaching http://www.bbc.co.uk/newsround/31143804 TAKE A LOOK AT JUST SOME OF THE ANIMALS BETRAYED BY CITES BUREACRATS Wildlife under threat from Asia's poaching crisis – in pictures It's not just tigers, elephants and rhinos that are threatened by poaching. As Nepal hosts a Zero Poaching in Asia symposium this week, the WWF highlight 10 lesser-known Asian species being slaughtered to satisfy a growing demand for illegal wildlife products http://www.theguardian.com/environment/gallery/2015/feb/05/wildlife-under-threat-from-asias-poaching-crisis-in-pictures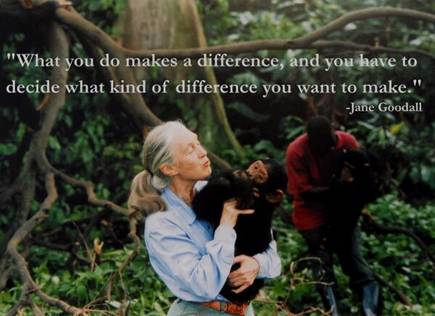 The 'timber gangsters'. CAMBODIA. extract: "Cambodia's foremost logging syndicate has flouted domestic and international laws by creating a clandestine smuggling network to facilitate the "large-scale industrial take-over" of protected areas and national parks, according to a report to be released this morning by Global Witness. Siamese rosewood is also internationally protected under the Convention on International Trade in Endangered Species of Wild Fauna and Flora." (NA comment: CHINA once again responsible, but do CITES bureaucrats give a damn?
No country comes even close to the favourable treatment CITES gives to China – the worst country on the planet for involvement in this and other illegal wildlife trade. Do you wonder why China is allowed to get away with this? Why should any other country care – if singled out by CITES they can just point to China and ask for the same favourable treatment, can't they?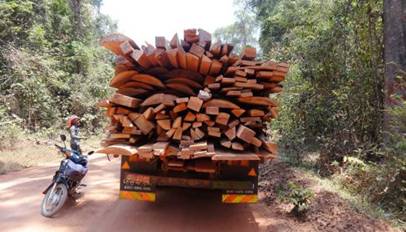 http://www.phnompenhpost.com/national/timber-gangsters
WHY IS CITES PROTECTING CHINA?
WHY IS CHINA NOT SANCTIONED BY CITES?
Manila says China starts dredging at another reef in disputed waters http://www.interaksyon.com/article/104500/manila-says-china-starts-dredging-at-another-reef-in-disputed-waters
DID YOU KNOW – AT THE VERY LEAST, £30 MILLION ( about US$45 million) IS SPENT ANNUALLY ON TIGER CONSERVATION? (source BBC Wildlife Magazine Feb. 2015)
THE 'SAVE THE TIGER' CAMPAIGN (?) HAS BEEN RUNNING FOR 25-30 YEARS. YOU DO THE MATHS.
WHAT HAS THE MONEY ACHIVED?
WHERE HAS ALL THE MONEY GONE?
WHO CAN WE HOLD ACCOUNTABLE FOR THIS FINANCIAL AND ENVIRONMENTAL DISASTER?
Tiger nations to set up anti-poaching network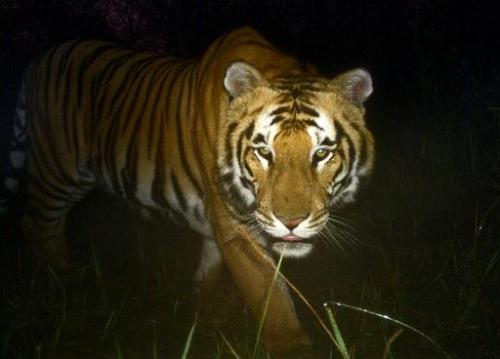 http://phys.org/news/2015-02-tiger-nations-anti-poaching-network.html
94% of Emirati falconers aware of hunting regulations in UAE http://gulftoday.ae/portal/6d51f3ca-5442-4f9b-99bb-4b5ad0ab7df2.aspx
Falconers bear responsibility for conserving rare Houbara http://www.thenational.ae/uae/environment/falconers-bear-responsibility-for-conserving-rare-houbara
MALAYSIA: WHY WON'T PERHILITAN OFFICIALS HELP SAVE KATARINA' – THE WORLD'S LONELIEST ORANGUTAN? The same government officials are involved in an alleged cover up of ivory disappearing from a government compound.
.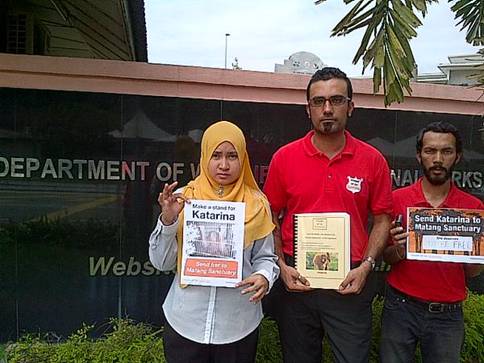 Rainforest Alliance audit confirms Jakarta deforestation unchecked http://phys.org/news/2015-02-rainforest-alliance-jakarta-deforestation-unchecked.html
Traffic Southeast Asia INDONESIA: Hundreds of skeletons and dried carcases of wildlife – that's what Indonesian authorities found in a house in Malang, Indonesia last week. Working with counterparts in the UK and the Interpol, officials discovered that the suspect had been selling the wildlife remains on a popular online auction site and posting them to customers in the UK, US, Sweden and Mexico. Authorities believe the suspect has been in the business since 2006!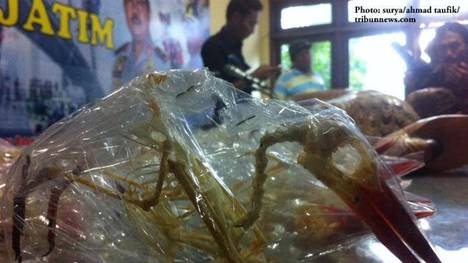 Ivory scandal: UPDF colonel implicated as six are detained, UGANDA http://www.monitor.co.ug/News/National/Ivory-scandal–UPDF-colonel-implicated-as-six-are-detained/-/688334/2613752/-/q8m5wn/-/index.html
Israeli Firm Helps African Nations Protect Wildlife and Natural Resources http://www.thetower.org/1595oc-israeli-firm-helps-african-nations-protect-wildlife-and-natural-resources/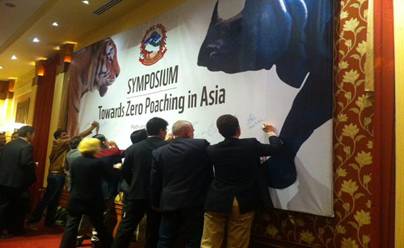 MORE TALK AND FREE LUNCHES? How many 'save the tiger' conferences, workshops and symposiums have there been – so far? 100? 200? 300? 500? 1000?
Justice Minister Wades Into Labora Sitorus Police Farce. INDONESIA http://thejakartaglobe.beritasatu.com/beritasatu-english/news-beritasatu-english/justice-minister-wades-labora-sitorus-police-farce/
Forest officials nab 1 poacher, 6 on the run. INDIA http://timesofindia.indiatimes.com/city/bareilly/Forest-officials-nab-1-poacher-6-on-the-run/articleshow/46136086.cms
Hounds track poachers in Africa http://www.dw.de/hounds-track-poachers-in-africa/av-18235786
3 Amazon tree boas smuggled from South America find home at Oakland Zoo http://www.orovillemr.com/lifestyle/20150205/3-amazon-tree-boas-smuggled-from-south-america-find-home-at-oakland-zoo
'Sabah should take lead in restoration of corridors' http://www.dailyexpress.com.my/news.cfm?NewsID=96963
Approximately 250 elephants die in SL each year – observes Wildlife Dept
http://newsfirst.lk/english/2015/02/approximately-250-elephants-die-sl-year-observes-wildlife-dept/76358
Timber Trader Try Pheap Linked to Logging Racket. CAMBODIA https://www.cambodiadaily.com/news/timber-trader-try-pheap-linked-to-vast-logging-racket-77466/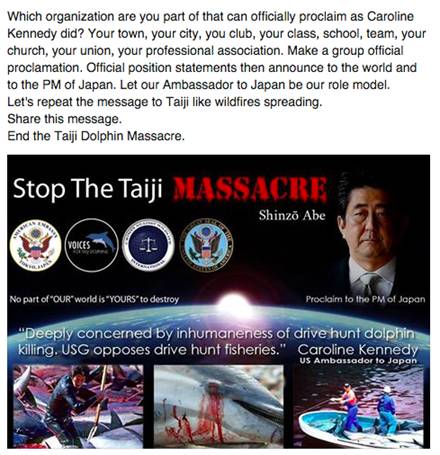 KPK wants 4.5 years for palm-oil businessman. JAKARTA http://www.thejakartapost.com/news/2015/02/06/kpk-wants-45-years-palm-oil-businessman.html
Mozambique: Gorongosa Anti-Poaching Unit Seized 180 Guns Last Year http://allafrica.com/stories/201502060228.html
S. African rangers kill two rhino poachers in Kruger National Park http://www.dailymail.co.uk/wires/afp/article-2897175/S-African-rangers-kill-two-rhino-poachers-Kruger-National-Park.html
China fully bans poaching, trading of tiger bones. (NA comment: Do you REALLY believe this?) http://www.eco-business.com/news/china-fully-bans-poaching-trading-tiger-bones/
Survival slams conservation for violating tribal rights http://www.scoop.co.nz/stories/WO1502/S00072/survival-slams-conservation-for-violating-tribal-rights.htm
Germany launches anti-poaching command center in Tanzania's Serengeti http://www.shanghaidaily.com/article/article_xinhua.aspx?id=267190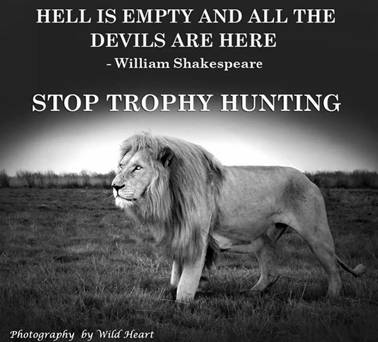 Accused wildlife smugglers threw crocodile out car window, police say. AUSTRALIA http://www.abc.net.au/news/2015-02-06/crocodile-thrown-from-car-in-wildlife-smuggling-bust/6076900
Animal control officers seize alligator in box with 2 dead cats and launch investigation. USA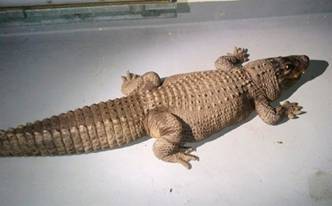 http://www.timescolonist.com/opinion/blogs/animal-control-officers-seize-alligator-in-box-with-2-dead-cats-and-launch-investigation-1.1731150
Myanmar's crocodiles in danger http://www.nationmultimedia.com/aec/Myanmars-crocodiles-in-danger-30253538.html
SeaWorld testifies against measure banning whale captivity in state http://seattletimes.com/html/localnews/2025634218_savewhalesxml.html
Forest Dept. and volunteers rescue 28 parakeets in Coimbatore, Erode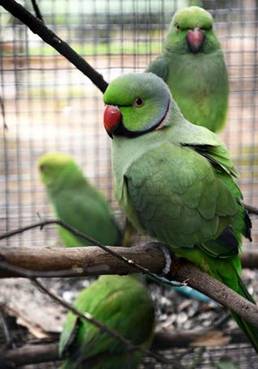 Saved from captivity: Rose-ringed Parakeets (Psittacula krameri) being kept either as pets or to be sold, were rescued in Coimbatore, on Thursday.- Photo: M.Periasamy http://www.thehindu.com/news/cities/Coimbatore/forest-dept-and-volunteers-rescue-28-parakeets-in-coimbatore-erode/article6863072.ece?ref=tpnews
If Corporations Can Be Granted Legal Personhood, Why Can't Animals Receive Basic Rights? http://www.onegreenplanet.org/http://www.onegreenplanet.org/animalsandnature/legal-personhood-heres-what-could-happen-if-animals-receive-basic-rights/
'Sustainable' corporation accused of massive forest destruction in the Amazon http://alert-conservation.org/sustainable/
Video: innovative tourism helps protect forests in Amazonian Peru http://news.mongabay.com/2015/0205-sri-fraser-tourism-video.html