The daily dose of bad news from around the world …
about poaching, wildlife and environmental crimes …
in the spotlight(again) today ……………………
"From what I can see, if China and Japan banned the domestic ivory trade today, and enforced it, poaching would start to decline immediately across Africa," says Allan Thornton, Founder of the Environmental Investigation Agency. "This is what happened after the 1989 ivory ban was introduced. Within a few months the trade just plummeted across Asia because the markets were shut down."
SHAME ON CHINA for not banning sales of ivory.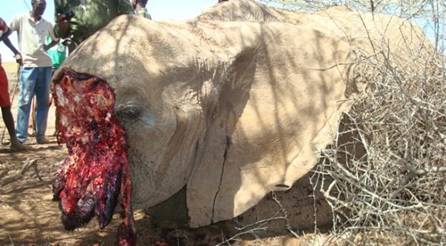 To be successful, anti-poaching efforts must focus on reducing demand, extract : "I am economist by training and I can tell you: Trying to restrict supply without restricting demand is likely only to drive up price." http://www.latimes.com/opinion/op-ed/la-oe-knights-rhino-horn-poaching-20150223-story.html
No 340 Wildlife Trade News 23rd February 2015
David Attenborough's powerful plea to China Why doesn't China do something similar? Because it's not serious about stamping out the ivory trade, is it? WILDAID: BREAKING: Hong Kong delegates to China's parliament are formally supporting a ban on #ivory sales. More to follow. Far West 'transit' for wildlife smugglers. NEPAL EXTRACT Ramesh Chand, chief of the District Forest Office in Bajhang, said animal parts are smuggled to China and Hong Kong via Bajhang through Saipal. "The final destination of the smuggled items is Tibet in China," he said. http://www.ekantipur.com/2015/02/22/national/far-west-transit-for-wildlife-smugglers/401971.html
30 RHINO HORNS FOR SALE WHILE VIETNAM, MUCH LIKE CHINA DOES, PAYS LIP SERVICE TO CITES. (see update below)
One trader in Vietnam is seen offering more than 30 rhino horns on his smart phone. All the horns are available to be inspected at short notice – as long as a deposit is paid. Wholesalers and importers market their wares to a wide range of retailers in the region and they all have their products available on their phones. It is not just rhino horn for sale, displays often also include ivory carvings, tiger skins, tiger teeth, claws etc. Any enforcement agency in the region committed to their task would have no problem infiltrating these networks and receiving the same offers the retailers get. Rounding them up based on such information would be the next step. At present enforcement agencies so called activity is mere lip service and window dressing to minimize the potential PR backlash associated with this plundering of the planet's resources. by Karl Ammann https://www.youtube.com/watch?v=DAAfYhn-n-g&feature=em-upload_owner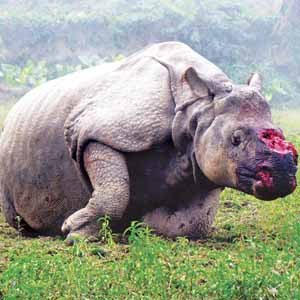 Slaughtered courtesy of Vietnam & the absence of CITES enforcement?UPDATE The CITES Management Authority (they see these reports as well) have been invited to take action against the trader concerned as well as respond to Nature Alert regarding this report. So far, CITES Vietnam have shown no interest in doing either, which will surprise no one. Vietnam is not really serious about stopping the trade in rhino horn – is it?)
CITES ISN'T WORKING – IS IT?
The CITES Secretary-General's certificates of commendation Why are these allowed to be awarded "at the discretion of the Secretary-General"? Not very democratic is it? Some question why awards in recent times have been given to China and South Africa – not exactly pillars of good conservation and known for their adherence to the convention – are they? Why shouldn't others have a say about who, if anyone, should receive an award? http://cites.org/eng/disc/certificate_commend.php
Huge forest under threat from 'unsuitable' oil palm. SABAH / MALAYSIA

http://www.freemalaysiatoday.com/category/nation/2015/02/21/huge-forest-under-threat-from-unsuitable-oil-palm/
Tens, maybe hundreds of thousands of pounds spent on yet another conference when rangers on the front line are starved of food, money and arms. Is it any wonder elephants are being poached? When did you last hear of a conference (talking shop) saving even one elephant?

MALAWI: 'He said the government is aware of the dire conditions of service facing the game rangers and will work to improve them. Among other problems, game rangers in Malawi are poorly paid, poorly armed and poorly motivated.' http://www.defenceweb.co.za/index.php?option=com_content&view=article&id=35828:malawi-defence-force-donates-150-assault-rifles-to-game-rangers&catid=87:border-security&Itemid=188
Two elephants shot and killed, locals sliced them up for meat. ZIMBABWE http://www.timeslive.co.za/africa/2015/02/21/two-elephants-shot-and-killed-locals-sliced-them-up-for-meat
Conservationists blast massive slaughter of wildlife at Mugabe's birthday bash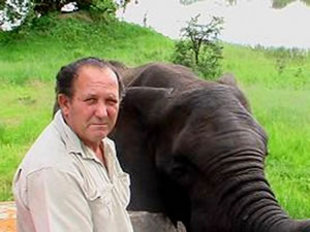 http://www.thezimbabwean.co/news/zimbabwe-news/74973/conservationists-blast-massive-slaughter-of.html
Drones, satellites, and maths take down poachers in South Africa http://mybroadband.co.za/news/gadgets/117733-drones-satellites-and-maths-take-down-poachers-in-south-africa.html
India: Shrinking forests bring the endangered tiger into confrontation with humans https://uk.news.yahoo.com/india-shrinking-forests-bring-endangered-tiger-confrontation-humans-100328891.html#VqxVM4q
South African hunters say no to golden gnus, black impalas – See more at: http://www.cambridgechron.com/article/ZZ/20150220/NATIONWORLD/150229978/-1/entertainment%20life#sthash.BNipr4nq.dpuf
Contraband Ivory Still At Customs. SRI LANKA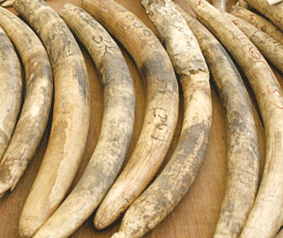 http://www.thesundayleader.lk/2015/02/22/contraband-ivory-still-at-customs/
Kids Against Palm Oil: Inspiring young minds with sustainability. THAILAND – See more at: http://www.thephuketnews.com/kids-against-palm-oil-inspiring-young-minds-with-sustainability-51082.php#sthash.kqo5yX8J.dpuf
Road to recovery: Abused and malnourished orangutan back on form after being rescued by charity http://www.mirror.co.uk/news/world-news/road-recovery-abused-malnourished-orangutan-5191033
State police marks first wildlife offense prosecution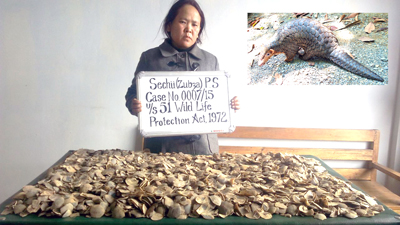 http://www.easternmirrornagaland.com/2015/02/state-police-marks-first-wildlife-offense-prosecution/
Dubai Safari will replace the existing small zoo https://en-maktoob.news.yahoo.com/dubai-safari-replace-existing-small-zoo-053633686.html
32 hill mynahs seized, 2 smugglers held. INDIA http://www.business-standard.com/article/pti-stories/32-hill-mynahs-seized-2-smugglers-held-115022100615_1.html
Glenn McGrath says he 'deeply regrets' involvement in hunting trip to Zimbabwe Pictures emerge of legendary Australian bowler with dead bodies of buffalo and hyenas as well as two elephant tusks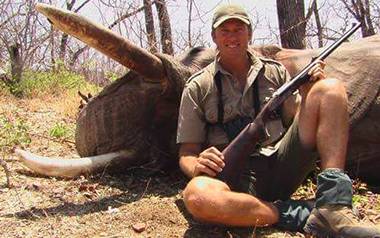 http://www.telegraph.co.uk/sport/cricket/international/australia/11427799/Glenn-McGrath-says-he-deeply-regrets-involvement-in-hunting-trip-toZimbabwe.html
5-year-old male elephant found dead. INDIA http://www.ptinews.com/news/5717613_5-year-old-male-elephant-found-dead.html
'Extreme conservation' saves mountain gorillas from extinction http://america.aljazeera.com/articles/2015/2/22/extreme-conservation-brings-gorillas-back-from-edge-of-extinction.html
What circus handler is accused of doing to elephant will make your blood boil http://wtvr.com/2015/02/22/what-circus-handler-is-accused-of-doing-to-elephant-will-make-your-blood-boil/
11 Arrested Over Illegal Forest Clearing in Riau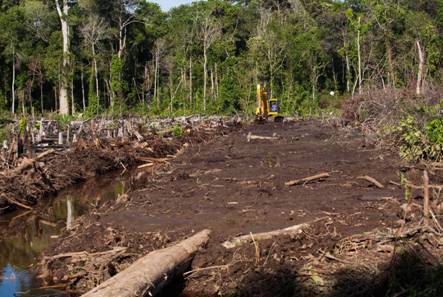 Illegal forest clearing for plantations is a major problem for Indonesia. (AFP Photo/Chaideer Mahyuddin) http://thejakartaglobe.beritasatu.com/news/11-arrested-illegal-forest-clearing-riau/
Illegal loggers are terrorists, says minister. INDONESIA http://www.thejakartapost.com/news/2015/02/23/illegal-loggers-are-terrorists-says-minister.html
West Bengal mulls two-way approach to stop rhino-poaching http://post.jagran.com/west-bengal-mulls-twoway-approach-to-stop-rhinopoaching-1424668001
Elephant Tusks Seized, One Held. INDIA http://www.newindianexpress.com/cities/bengaluru/Elephant-Tusks-Seized-One-Held/2015/02/23/article2682533.ece
Anti-timber mafia action supported. PAKISTAN http://www.dawn.com/news/1165386/anti-timber-mafia-action-supported

The struggle to save the 'Congolese unicorn'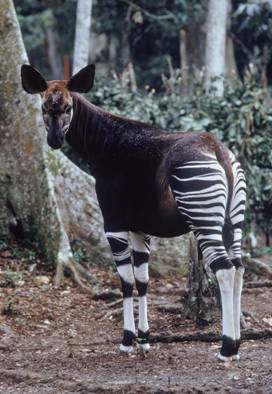 An okapi or forest giraffe in the wild. Okapi are shy creatures, rarely seen by humans in their natural habitat. George Holton / Science Source http://america.aljazeera.com/articles/2015/2/23/The-struggle-to-save-the-Congolese-unicorn.html