Your daily dose of bad news from around
the world … about poaching, wildlife
and environmental crimes …
in the spotlight today ……………………
Kenya: Inside China Where Smuggled Ivory Meets Second Death. EXTRACT: "Law enforcement has not kept up with this huge expansion in the illegal ivory in China, where it is the largest in the world," says the report, China Faces A Conservation Challenge, by Kenya-based conservationists Lucy Vigne and Esmond Martin. The two experts toured Shanghai and Beijing in April and May last year, visiting ivory factories, both licensed and unlicensed, and the high-end shops where the ivory products are finally sold." http://allafrica.com/stories/201502240838.html (NA COMMENT: if China was the least bit interested in killing the trade, how come they don't visit and close the same places visited and mentioned in this report? ISN'T THIS A CITES SCANDAL?)
Don't expect to see the above report mentioned on the pro-China CITES secretariat's web site.
If you would like to see the names of people who compose the all-powerful(?) CITES Standing Committee but for the most part fail to enforce the convention, click here http://www.cites.org/eng/com/sc/member.php These are people who sit back and watch China, Japan, Vietnam and many others, consistently break the convention the standing committee is too weak to enforce.
No 342 Wildlife Trade News 25th February 2015
Palm oil wiping out Africa's great ape rainforests (NA comment: And as this happens we can expect the wildlife trade, as it did in Indonesia, to expand exponentially, especially in great apes. When relevant NGO groups in Africa were warned of this a year ago none showed any interest or concern. For them, palm oil was nothing like as exciting or lucrative as pretending to chase after low-level ivory etc poachers. Sponsors and donors love the exciting looking stuff even if in reality it's often not what it seems on Facebook etc. How did those hundreds of chimpanzees and numerous gorillas get shipped out of West Africa under the noses of NGOs, who even now show no interest in the fate of those apes. Coincidentally in Indonesia palm oil plantations were largely ignored at the start by NGOs, and now look what's happened to orangutans – and other species. GRASP also appear to be near silent on this issue – but they are busy heavily into promoting themselves, all kinds of gifts and they seem to love news from zoos – just a shame about the wild apes, isn't it? And what's GRASPs annual budget? How much – did you say????? Can you name one thing GRASP has achieved in the last 12 months? How about last five years?) http://www.theecologist.org/News/news_round_up/2768642/palm_oil_wiping_out_africas_great_ape_rainforests.html

Why don't GRASP do something useful for a change and run a series of posters like this as part of a bigger campaign?
Demolishing the Ivory Tower. USA You'll need two Ph.D.s and a J.D. to buy ivory legally in the United States. So don't even try it. extract: "The existence of a legal market for ivory creates opportunities for parallel illegal markets to thrive," writes Elly Pepper, a policy advocate for the Natural Resources Defense Council (which publishes Earthwire). "Because of California's [current] law, too much ivory is slipping through the cracks and putting elephants' lives at risk." http://www.psmag.com/nature-and-technology/what-it-takes-to-be-able-to-buy-ivory-legally-in-the-united-states
Hong Kong Customs seizes illicit 1,148 elephant tusks worth $2.25 million (TOGO)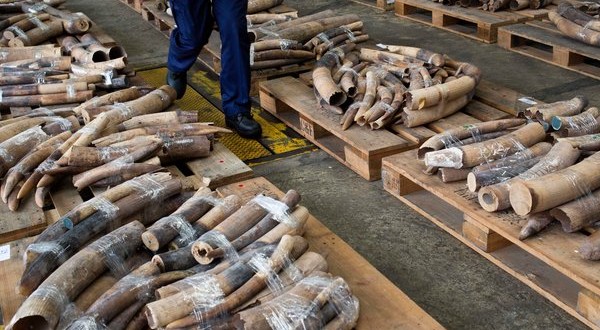 http://customstoday.com.pk/hong-kong-customs-seizes-illicit-1148-elephant-tusks-worth-2-25-million/
Elephant census not ready for drone technology
Source: http://www.biztechafrica.com/article/elephant-census-not-ready-drone-technology/9780/?section=computing#.VOyO_S7JIsc
VIETNAM CITES MA SHOWS NO INTEREST IN PURSUING PROLIFIC RHINO HORN DEALER.
30 RHINO HORNS FOR SALE WHILE VIETNAM, MUCH LIKE CHINA DOES, PAYS LIP SERVICE TO CITES. (see update below)
One trader in Vietnam is seen offering more than 30 rhino horns on his smart phone. All the horns are available to be inspected at short notice – as long as a deposit is paid. Wholesalers and importers market their wares to a wide range of retailers in the region and they all have their products available on their phones. It is not just rhino horn for sale, displays often also include ivory carvings, tiger skins, tiger teeth, claws etc. Any enforcement agency in the region committed to their task would have no problem infiltrating these networks and receiving the same offers the retailers get. Rounding them up based on such information would be the next step. At present enforcement agencies so called activity is mere lip service and window dressing to minimize the potential PR backlash associated with this plundering of the planet's resources. by Karl Ammann https://www.youtube.com/watch?v=DAAfYhn-n-g&feature=em-upload_owner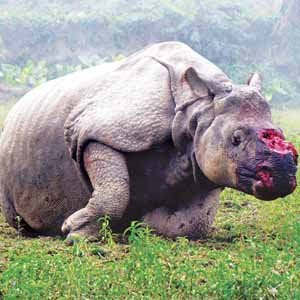 Slaughtered courtesy of Vietnam & the absence of CITES enforcement?UPDATE The CITES Management Authority (they see these reports as well) have been invited to take action against the trader concerned as well as respond to Nature Alert regarding this report. So far, CITES Vietnam have shown no interest in doing either, which will surprise no one. Vietnam is not really serious about stopping the trade in rhino horn – is it? Why would it be when they know they will not be punished for breaking the convention. Where is the deterrent – other than thousands of people reading this?)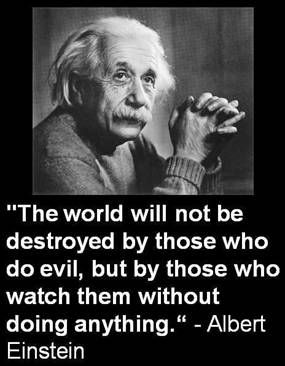 CITES ISN'T WORKING – IS IT?
Hunting in vain for some common sense http://www.dailytelegraph.com.au/news/opinion/hunting-in-vain-for-some-common-sense/story-fni0cwl5-1227237519296
Born Free Foundation launches campaign to save African wildlifehttp://www.campaignlive.co.uk/news/1335345/born-free-foundation-launches-campaign-save-african-wildlife/
Botswana: Anti Poaching Efforts Bear Fruit (NA COMMENT: True – or just transparent publicity to prepare the ground for the upcoming conference?) http://allafrica.com/stories/201502240237.html
Intellectuals appeal for saving rhinos. INDIA http://www.ptinews.com/news/5727278_Intellectuals-appeal-for-saving-rhinos.html
Three poachers held with tiger, deer skins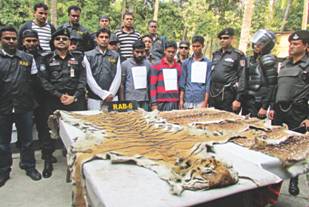 http://www.thedailystar.net/three-poachers-held-with-tiger-deer-skins-66487
How Life for a Circus Tiger Compares to the Life of a Wild Tiger

http://www.onegreenplanet.org/animalsandnature/life-of-circus-tiger-and-wild-tiger/
Will Texas Finally Ban Shark Fin Trade?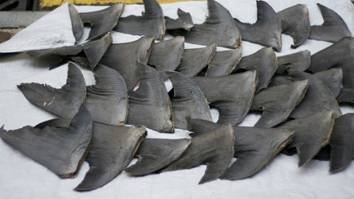 Photo by Nicholas Wang/Flickr http://blogs.houstonpress.com/news/2015/02/will_texas_finally_ban_shark_fin_trade.php