The daily dose of bad news … About poaching, wildlife and environmental crimes …
Comment: We suspect at least a million pounds will have been spent on the conference in Botswana. If anyone is willing to say what has been achieved, any little thing that will save wildlife, please will you let us know? i.e. has there been a commitment by China, Thailand, USA, etc to ban the ivory trade. Has CITES committed to ramping up its enforcement? Real change that will make a difference is what we are looking for. Have you seen any at the conference?
in the spotlight today ……………………
Ivory Stockpiles Should Be Opened for Audit, Botswana Says. extract: "We have a lot of countries who are saying what they are doing about illegal wildlife trade, but what we don't have is the proof of that," Khama said.
"We want to see more action and less talk as well as more from the leadership," Khama said. "We need to see more commitment from the top, saying they buy into what is being done here." (NA comment: MALAYSIA still refuses an independent audit of its ivory hoard – which CITES seems to allow. Which means, Malaysia, like other countries, can just make up the figures if they choose to. The reports are kept top secret (why?) by CITES. What does this tell you about CITES?
No 367 Wildlife Trade News 26th March 2015
African Elephant Summit – Where to Next? EXTRACT: "Disappointing was the lack of focus on the need to reduce demand for ivory in China, the largest consumer nation and Thailand, the second most problematic consumer nation, didn't attend the meeting. (NA comment: Thailand not attending – really? Is this a major embarrassment for the CITES Secretariat? China, we'd guessed, would be let off the hook, again.) http://www.scoop.co.nz/stories/WO1503/S00337/african-elephant-summit-where-to-next.htm
Kasukwere attacks animal rights activist. Government newspaper ZIMBABWE. (NA comment: If you believe anything the Zimbabwe government minister says, you may want to go and live in Zimbabwe for a reality check. That's if you are not a CITES official, because if you are you probably don't give a damn anyway, do you?) http://www.chronicle.co.zw/kasukuwere-attacks-animal-rights-activist/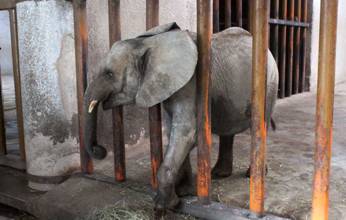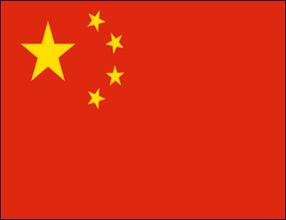 SHAME ON CHINA, ZIMBABWE
and CITES
Dr. Meng Xianlin
The CITES Management Authority of China
The State Forestry Administration
18E. Street, Hepingli, Beijing(100714). P.R of China
Tel: 0086-10-84239003
Fax: 0086-10-84238893
mengxianlin
High Profit/Low Risk: Reversing the wildlife crime equation
Indonesia defends deforestation for palm oil on economic grounds, EXTRACT: Clearing forests for palm oil plantations is a "technical" matter that should not get tied up with trade discussions, an Indonesian minister told a land and poverty conference. "We know that our primary customers are not concerned about deforestation," he said.
Asian nations, led by India, China and Pakistan, buy 55 per cent of Indonesia's palm oil exports.


Big things have small beginnings. INDONESIA http://www.thejakartapost.com/news/2015/03/26/big-things-have-small-beginnings.html
Tiger Hide Seized, Five Arrested
More than 200 turtles that were found at Karachi Airport last year and the meat of over 4,000 others found in Thatta this year. PHOTO: SINDH WILDLIFE DEPARTMENT http://tribune.com.pk/story/858971/turtle-talk-wildlife-smuggling-second-best-funding-for-terrorists/
Canned hunting is not protecting wild lions!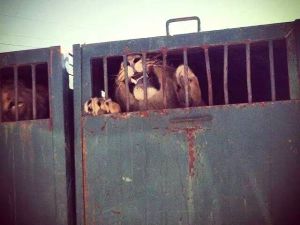 Lions being transported for a canned hunt. Photo: Campaign Against Canned Hunting. http://www.theecologist.org/blogs_and_comments/commentators/2806457/canned_hunting_is_not_protecting_wild_lions.html
Locked in cages and whipped with toxic stingray tails: The Burmese slaves forced to catch fish that ends up in supermarkets, restaurants and pet shops across America
Baby elephant dies with skin frayed, feet gone, tail severed in central Vietnam http://tuoitrenews.vn/society/26996/baby-elephant-dies-with-skin-frayed-feet-gone-tail-severed-in-central-vietnam
Pictured: The shocking moment an angry mob STOPS animal rescuers from treating abused performing elephant. INDIA
Indian elephant Mohan is kept in chains and is forced to beg and perform
Animal charity Wildlife SOS launched an operation to rescue the animal
But when they arrived a 300-strong mob surrounded the rescue team
Police were then called and the charity were forced to abort their mission
Mohan remains shackled until the charity can attempt another rescue
Read more: http://www.dailymail.co.uk/news/article-3010826/Pictured-shocking-moment-angry-mob-STOPS-animal-rescuers-treating-abused-performing-elephant.html#ixzz3VQIQq9mq
Endangered Geckos seized by Border Force at Heathrow. extract: A large number of rare geckos which had been imported from Tanzania have been seized by Border Force at Heathrow.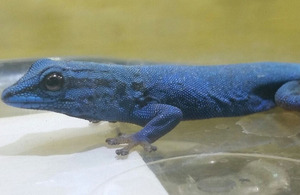 Border Force officers at Heathrow's Terminal 4 found 165 turquoise dwarf geckos which were being imported last month in a consignment of animals which also included chameleons, scorpions and frogs. https://www.gov.uk/government/news/endangered-geckos-seized-by-border-force-at-heathrow
Australian zoos condemn animal abuses but won't quit global organisation 'We need to be in the tent rather than out of it,' Perth zoo boss says when asked why tougher action has not been taken against rogue zoos EXTRACT: Dozens of examples of harrowing cruelty towards animals in Waza-member zoos have been revealed, contrary to its code of ethics, which demands the "highest standard of animal welfare". The videoed abuse includes elephants being beaten in an Indian zoo and dolphins forced to jump through flaming hoops at a touring Indonesian show. At one Waza-member zoo in South Korea, a terrified baby bear was put into a tiger enclosure for the amusement of TV viewers. http://www.theguardian.com/world/2015/mar/26/australian-zoos-condemn-animal-abuses-but-wont-quit-global-organisation
492 tortoises seized at Trichy airport, 5 arrested. INDIA. EXTRACT: Five passengers, who were about to board a flight to Bangkok …… http://timesofindia.indiatimes.com/City/Trichy/492-tortoises-seized-at-Trichy-airport-5-arrested/articleshow/46682975.cms
FEBRUARY 2015: ILLEGAL TORTOISES (STILL) OPENLY FOR SALE IN NOTORIOUS BANGKOK MARKET. The illegal wildlife and especially tortoises on sale at the Chatuchak market (next door to ASEAN-WEN) have been reported on more times than we can remember…..so let's say dozens. Despite that and despite the fact this shop has a very suspicious "NO CAMERAS/PHOTOS" on its shop window, anyone can still buy illegal wildlife in this hell-hole of a market. Investigators will return soon to see if this current report is acted upon and the shop (exclusively tortoises) is closed down. Watch this space. The authorities can't say they have not been told/warned – numerous times, can they?
HOW WILL THE TRADE EVER STOP WHILE TORTOISE CAN STILL BE FOUND OPENLY ON SALE IN BANGKOK – NEXT DOOR TO THE ASEAN-WEN OFFICES?
WHAT MUST THE INDIAN WILDLIFE AUTHORITIES THINK OF THE ABOVE?