Another week and another dose of bad news about poaching, wildlife and environmental crimes …
in the spotlight today ……………………
Mumbai Crime: Duo nabbed at T2 trying to smuggle 183 live turtles – to MALAYSIA (NA comment: Yet again we see MALAYSIA implicated in the illegal wildlife trade. WHY? because the CITES Standing Committee and Secretariat are soft on Malaysia and even more soft on wildlife crime? Disgraceful, isn't it? Malaysia won't enforce the law and seemingly, no one will enforce the CITES convention. No change then. Wildlife traders must be laughing all the way to the bank.)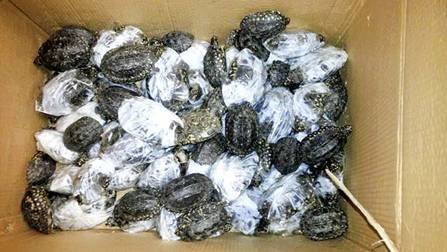 http://www.mid-day.com/articles/mumbai-crime-duo-nabbed-at-t2-trying-to-smuggle-183-live-turtles/16133197
CITES ISN'T BEING MADE TO WORK. WHY?
No 382 Wildlife Trade News: 13th April

http://tribune.com.pk/story/868938/stuck-in-hong-kong-751-black-pond-turtles-waiting-to-come-home/
Pakistan's snow leopards: Both feared and soughthttp://www.bbc.co.uk/news/world-asia-30540629
Interview: Saviour Kasukuwere. ZIMBABWE http://www.newzimbabwe.com/opinion-21822-Interview+Saviour+Kasukuwere/opinion.aspx
One of the world's last female tigers has been killed after she was executed in the wild

http://www.mirror.co.uk/news/world-news/one-worlds-last-female-tigers-5500892
Circuses are a byword for cruelty to animals. INDIA http://www.khaleejtimes.com/kt-article-display-1.asp?xfile=data/international/2015/April/international_April272.xml&section=international
Moving elephants SABAH / MALAYSIA extract: Former Perhilitan Kelantan assistant director Zaharil Dzulkafly said few state officials think of wildlife when they allowed forests to be cleared. He added that the authorities, especially in Kelantan, did not seem to care about wildlife. He said a former state forestry director (from another state) once asked in a conference why people needed to be bothered about wildlife going extinct, given that the dinosaurs themselves went extinct.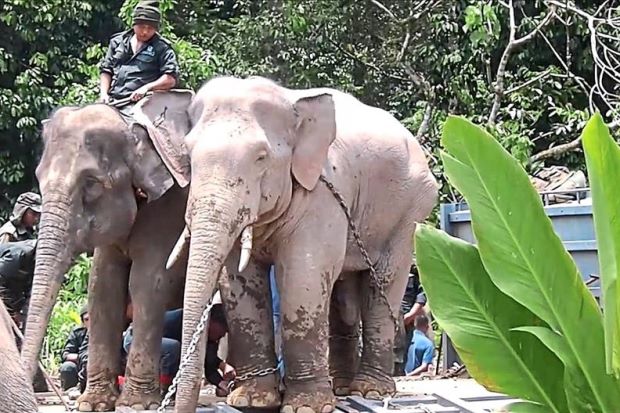 http://www.thestar.com.my/News/Nation/2015/04/12/Moving-elephants/
Sabah Forestry director named in suit over wrongful termination. extract: over wrongful termination after the discovery of 14 dead pygmy elephants.
Read more: http://www.therakyatpost.com/news/2015/04/11/sabah-forestry-director-named-in-suit-over-wrongful-termination/#ixzz3X4M2H94Q
Gods in chains: SC to decide on plea to ban elephants in temples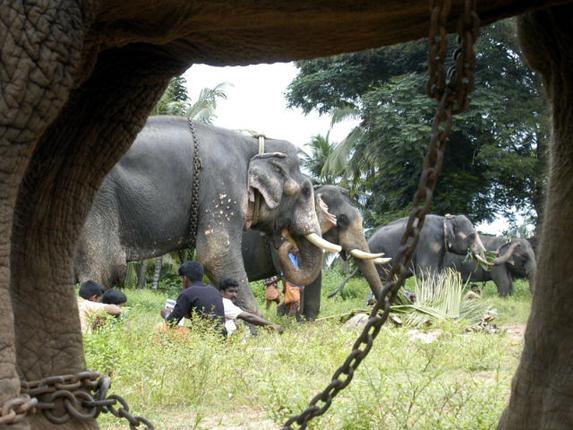 http://www.thehindu.com/news/national/supreme-court-to-rule-on-plea-seeking-ban-on-use-of-elephants-in-religious-functions-processions-events/article7092841.ece
Gov't takes over resort in illegal log case. PHILIPPINES. EXTRACT: CULION, Palawan—The provincial government of Palawan on Friday took over the facilities of a Chinese-owned luxury resort on an island here that has been embroiled in an illegal logging controversy.
Read more: http://newsinfo.inquirer.net/684897/govt-takes-over-resort-in-illegal-log-case#ixzz3X4MbT0UV
2 poachers killed in Kaziranga http://timesofindia.indiatimes.com/city/guwahati/2-poachers-killed-in-Kaziranga/articleshow/46891196.cms

A bulldozer moves earth inside the protected Leuser Ecosystem to make way for palm oil expansion. Illegal encroachment is happening at an unprecedented rate all across Sumatra and without real enforcement huge tracts of protected forest will be lost forever. Photo: Paul Hilton for OIC http://voices.nationalgeographic.com/2015/04/09/orangutan-rescue-in-the-land-of-the-chainsaw/
Activists in Vietnam Seek to Halt Record-High Rhino Killings (NA COMMENT: Did you ever read in the media of anyone in Vietnam being arrested for trading in rhino horn? What the authorities say and what they do are two very different things. RHINOS ARE BEING DECIMATED WHILE CITES OFFICIALS LOOK ON AND REFUSE TO ARREST THE BIG DEALERS IN VIETNAM. AND THE STANDING COMMITTEE REFUSE TO SANCTION CHINA. IS IT ANY WONDER TO YOU RHINOS ARE STILL BEING SLAUGHTERED – DESPITE CITES?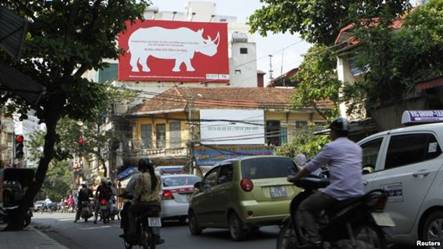 http://www.bignewsnetwork.com/index.php/sid/231865705
SeaWorld accused of drugging killer whales, leaving them to suffer sunburn in shallow pools and PAINTING over injuries
SeaWorld Florida accused of drugging its performing killer whales
Lawsuit alleges park's pools are so shallow the orcas get sunburned
Accuse staff of painting over killer whales' injuries and burns
Claims marine park use chlorine 'many times stronger than bleach'
Read more: http://www.dailymail.co.uk/news/article-3034864/SeaWorld-accused-drugging-killer-whales-leaving-suffer-sunburn-shallow-pools-PAINTING-injuries.html#ixzz3X4QlHi1r
Andhra Pradesh auctions hinder red sanders trade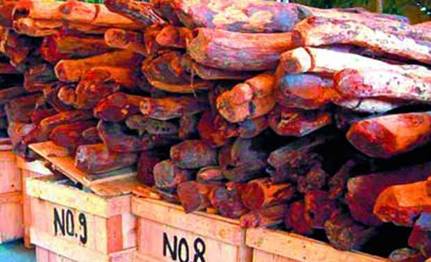 http://www.deccanchronicle.com/150412/nation-current-affairs/article/andhra-pradesh-auctions-hinder-red-sanders-trade
A group of retired US vets have just landed in Africa, and their mission is to deter poaching before it contributes to the elimination of endangered species.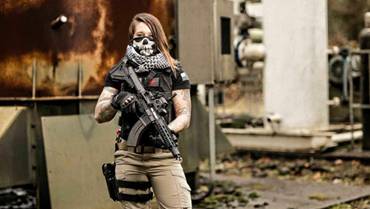 Credit: ViralBru
Read More: http://www.trueactivist.com/people-hunt-endangered-animals-so-this-woman-hunts-poachers/?utm_source=fb&utm_medium=fb&utm_campaign=antimedia
PROTECT ALL WILDLIFE Trophy Hunters?? How hard is is it to 'hunt' a bloody Giraffe??? @rickygervais #BanTrophyHunting
Poachers prosecuted for killing langurs
Son Tra-Ngu Hanh Son's Forest Protection Department has decided to prosecute a criminal case for the illegal killing three Red-Shanked Doucs (Pygathryx nemaeus), an animal listed as endangered by the International Union for the Conservation of Natur
http://www.dailymaverick.co.za/article/2015-04-13-op-ed-trading-blows-over-trading-rhino-horn/#.VStV9pMXEsc
61 woodcutters from Tamil Nadu who fled encounter held by Andhra Pradesh police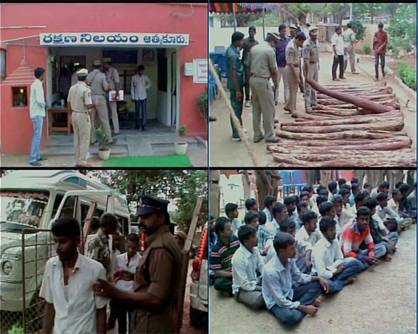 http://www.deccanchronicle.com/150413/nation-current-affairs/article/61-woodcutters-who-fled-encounter-held
Economy of red sanders http://www.thehansindia.com/posts/index/2015-04-12/Economy-of-red-sanders-143731