Not one day without bad news about poaching,
wildlife and environmental crimes
in the spotlight today ……………………
No 403 Wildlife Trade News: 8th May
Birds in Bottles Show Need to Stop Online Wildlife Trade. INDONESIA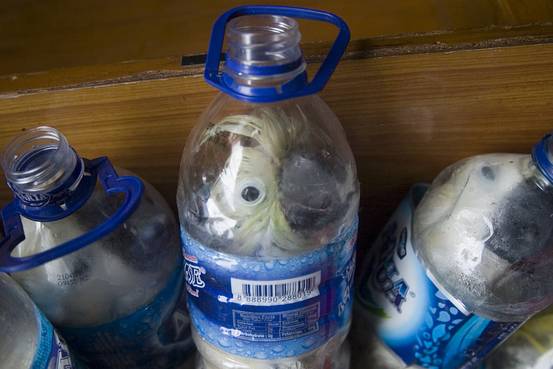 Endangered Indonesian yellow-crested cockatoos placed inside water bottles confiscated from alleged wildlife smuggler on May 4, in Surabaya. STR/Agence France-Presse/Getty Images http://blogs.wsj.com/indonesiarealtime/2015/05/08/birds-in-bottles-show-need-to-stop-online-wildlife-trade/ (NA COMMENT: We have no news yet concerning the 'protected' species we have reported to the authorities in Jakarta. Local people and a senior government official claim we are wasting our time because some of the local wildlife authorities in Jakarta are paid off by the wildlife dealers to do nothing. This is regrettable because, as we see, elsewhere in Indonesia the wildlife police are increasingly proactive. Local NGO's claim the online trade of wildlife in Indonesia is greater than the street dealers.)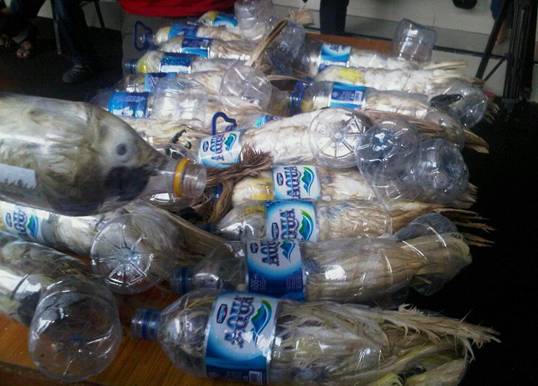 http://news.mongabay.com/2015/0507-jacobson-water-bottle-birds.html
CITES ISN'T WORKING – IS IT?
Hong Kong Customs and Marine Police smash suspected speedboat smuggling case. EXTRACT: The goods seized in the operation included 229 cameras, more than 10,000 mobile phones, and a large quantity of other electronic goods, a batch of live tortoises, lizards, spiders, and about 129 kilograms of suspected pangolin scales and about 10kg of suspected hornbill beak, with an estimated value of more than $10 million.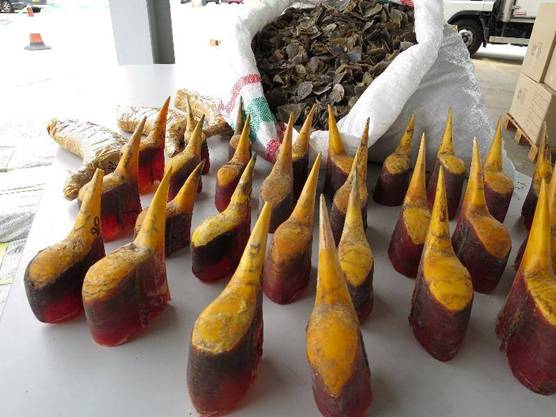 Image: Pangolin scales and hornbill beaks seized by Hong Kong Customs http://www.info.gov.hk/gia/general/201505/07/P201505070778.htm
'Penalise those exploiting loophole'. SABAH/MALAYSIA extract:
Sabah's iconic wildlife are on the brink of extinction, no thanks to the "greed" of poachers and natives who have captured the animals to be sold in the local market, instead of personal consumption, he pointed out. (NA comment: Exactly what we have been telling him for a long time. Trouble is, he is big on words and weak on action. i.e. Like a lot of others, he does not walk his talk. Much of Sabah's iconic wildlife has been killed off while he has been minister. Poachers and loggers appear not to fear him because the law has rarely been enforced in the past. This is not unlike countries flaunting the CITES Convention because they know weak officials elsewhere will not implement sanctions, isn't it?) ) http://www.dailyexpress.com.my/news.cfm?NewsID=99563
59 protected parrot species seized from house. MALAYSIA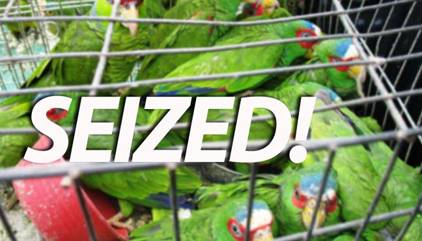 http://www.freemalaysiatoday.com/category/nation/2015/05/08/59-protected-parrot-species-seized-from-house/
Jane Goodall studying what's best for Chai, Bamboo. EXTRACT: Goodall issued a statement Thursday admitting that her two previous statements were made before she and her staff had fully weighed the pros and cons of a sanctuary versus the Oklahoma City Zoo as the animals' new home. (NA COMMENT: What a fiasco by Jane Goodall) http://www.seattletimes.com/seattle-news/jane-goodall-studying-whats-best-for-chai-bamboo/
Illegally kept 6 'Baby Elephants' recovered. SRI LANKA http://www.hirunews.lk/108970/6-elephant-calves-out-11-kept-illegally-recovered
Endangered Elephants Could Find Savior in Chinese Chat Sites (Op-Ed) http://www.livescience.com/50761-chinese-chat-sites-changing-fate-of-elephants.html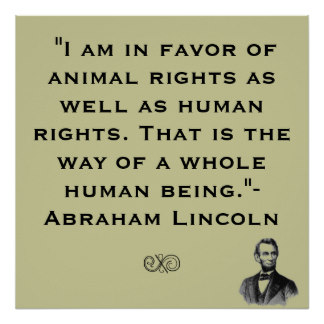 South Korea vows to get tough with illegal Chinese fishing Read more at:
http://economictimes.indiatimes.com/articleshow/47184311.cms?utm_source=contentofinterest&utm_medium=text&utm_campaign=cppst
Controversial lion tamer blames council for cancelled north east event. UK https://www.pressandjournal.co.uk/fp/news/north-east/571414/controversial-lion-tamer-blames-council-for-cancelled-event/
KWS rescues late Mutula Kilonzo's lions from ranch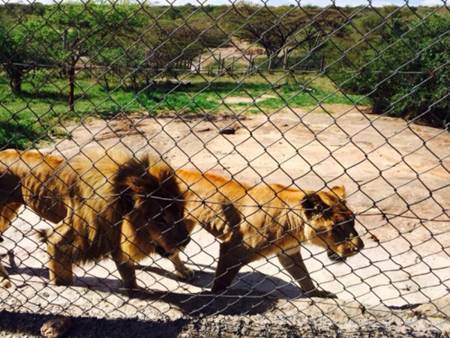 Read more at: http://www.sde.co.ke/thenairobian/article/2000161429/kws-rescues-late-mutula-kilonzo-s-lions-from-ranch
Red Sanders Smuggling Racket Busted in Bangalore: Wood Worth ?27 Lakh Seized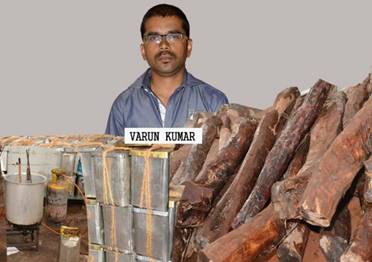 Red Sanders Smuggler Varun KumarIbtimes India http://www.ibtimes.co.in/red-sanders-smuggling-racket-busted-bangalore-wood-worth-27-lakh-seized-631609
Eastern Visayas forest guards told to name illegal loggers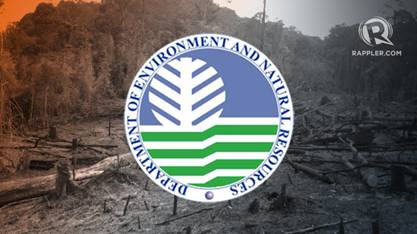 http://www.rappler.com/nation/92451-eastern-visayas-forest-guards-told-to-name-illegal-logging-financiers
Parliament probes Sh500m ivory netted in Thailand. KENYA http://www.the-star.co.ke/news/parliament-probes-sh500m-ivory-netted-thailand#sthash.cnUVxMFH.dpbs
CURRENTLY IN PURGATORY AND WAITING
TO BE SENT TO HELL. APPROVED BY ….
….The CITES Management Authority of China
IT'S SO VERY, VERY, WRONG – ISN'T IT?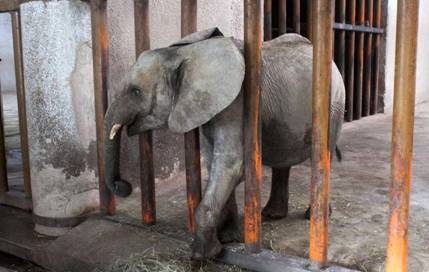 …CONSIGNING THEM TO A LIFE OF CRUELTY AND ABUSE IN CHINA.
CITES OFFICIALS CAN EASILY STOP THIS TRADE. IF THEY HAD AN OUNCE OF CONCERN FOR ELEPHANTS, THEY WOULD BLOCK THE SHIPMENT, WOULDN'T THEY?
YES – CITES OFFICIALS – ONCE AGAIN AT THE FOREFRONT OF EXPANDING THE
CRUEL WILDLIFE TRADE.

CITES OFFICIALS?

SHAME ON CHINA AND ZIMBABWE.