REPORT TO DETERMINE FUTURE OF NYEGE NYEGE FESTIVAL

(Posted 17th September 2018)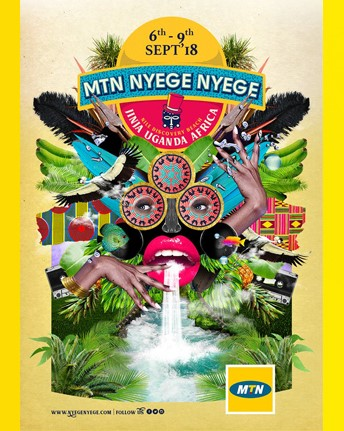 Following threats to ban one of Uganda's largest music festivals, Nyege Nyege, just days prior to the event had put organizers, sponsors and hundreds of people who travelled to Uganda from abroad to attend the show on edge, only to be given a reprieve when the event was finally given the go ahead.
Uganda's Ethics Minister had used graphic language to describe his opposition to the festival and had issued a ban order only to be overruled by his Internal Affairs colleague who gave the festival, with several conditions attached, the go ahead.
It was now learned by ATCNews that said Ethics Minister has now renewed his feud with the event and is awaiting a report to be submitted about the activities during the festival, and most important, if any of the conditions set have not been met.
This, according to information seen, will then inform his decision if the festival can return in 2019 – unlikely if he will have his way given his 'devil' comments made at the time.
The Nyege Nyege Festival has in the past gained increasing prominence as one of Uganda's major events, and while not anywhere near the level of Sauti Za Busara – held annually in Zanzibar – has nevertheless become a drawing point for visitors to Uganda from abroad. Hospitality and adventure tourism businesses in Jinja have described the festival as a major money spinner for them and are now anxiously awaiting the festival's future fate which should be known once the report has been submitted and discussed by government.
Tourism to Uganda in the past has been largely wildlife, nature and adventure based and the addition of festivals is seen as widening the country's appeal for visitors.