TRAINING IS THE KEY TO AVIATION SAFETY AND KNOWS NO COMPETITION

(Posted 25th October 2018)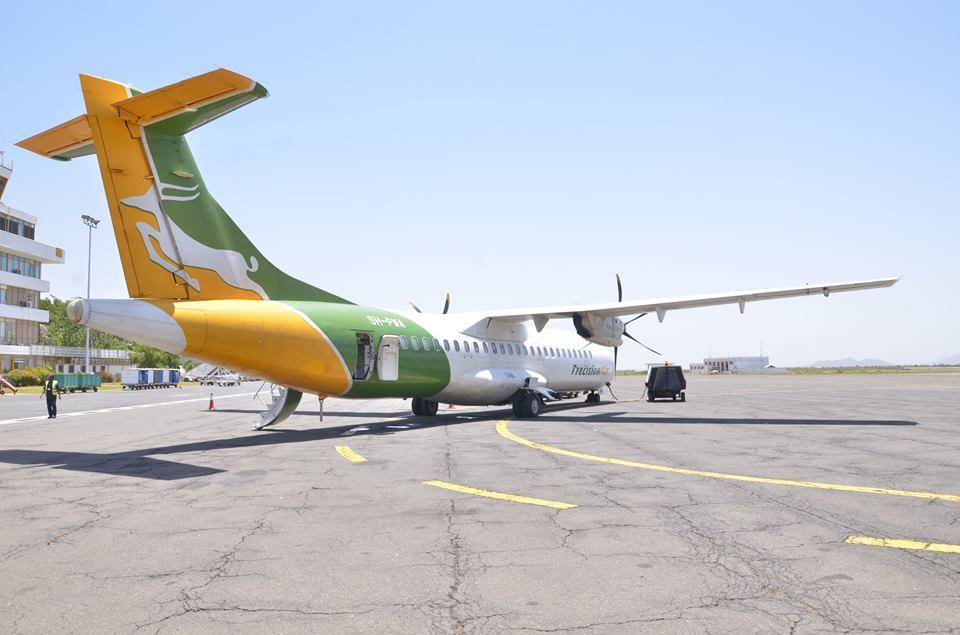 In an effort to promote safety and security in the aviation industry, Tanzania's Precision Air in conjunction with the International Air Transport Association (IATA) are hosting a four (4) week Aviation safety and security training for air operators in Tanzania.
Precision Air is Tanzania's only IATA member and has been IOSA certified as the first Tanzanian airline to accomplish this feat.
The first phase of the training which is conducted at Precision Air's Head Quarters and facilitated by a Special IATA trainer from France, took off on Monday this week and will end on Friday 2nd Nov 2018 while the second phase will start from 14th to 21st November 2018.
The training will cover main subjects on aviation safety subject including Introduction and Implementation of Safety Management System (SMS), Safety Performance Indicators (SPI's), Safety Management System Train the Trainer, Emergency Response Training and Basic Incident and Accident Investigation. Precision Air has also invited participants from Air Tanzania and Fast Jet Tanzania.
Mr. Patrick Mwanri, Head of Quality, Safety and Security Precision Air said the training will enable participants to apply and implement Safety culture in the operational areas, improving Precision Air, Air Tanzania and Fastjet safety performance. This will also allow Precision Air to meet the international safety requirements which require to have specialized training for their employees in implementing Safety Management Systems (SMS) in our organization.
"As much as we are striving to conform to the requirements, it should be noted, when we talk about safety there is no competition. It is for this reason that we invited our counterparts from Air Tanzania and Fastjet so that we can share experience and therefore, collectively improve our country's aviation safety and at the same time supporting the 5th Government under Hon. President Dr. Joseph Pombe Magufuli undergoing initiative to improve the aviation sector in Tanzania. With safe airlines and safe sky in the country, more tourist and business people will have confidence to visit our country and use our airlines." Mr.Mwanri added.
To comply with International Standards of Operations, Precision Air conducts training to its staff frequently so as to update them with new Security and Safety features in the industry.
As the airline that observe International Standards of Operation, on different occasions Precision Air has enabled Tanzania to score high in regional and worldwide safety air transport audits, conducted by regulatory bodies such as ICAO and AITA.
Precision Air Services was established in 1993 as a private charter air transport company mainly providing connections to tourists visiting the Serengeti National Park and Ngorongoro Crater in northern Tanzania, Zanzibar in the Indian Ocean and other parts of the country from their then Arusha town base.
Currently headquartered in Dar Es Salaam has Precision grown to become a key airline in East Africa and Africa at large.
Precision Air operates today from Dar es Salaam with flights to Arusha, Bukoba, Kilimanjaro, Kahama,Mtwara, Mwanza, Tabora, Zanzibar,Seronera,Nairobi and Entebbe in Uganda.