(Posted 30th January 2023)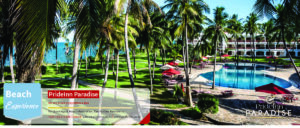 PrideInn Hotels and Resorts recently awarded their e-Commerce Manager Geffry Ndayi for outstanding performance.
Geffry managed to raise revenues over the period of one financial year by an astonishing 136 percent through e-sales for the group, where he was responsible for e-sales of 9 properties.
Geffry is looking back at a career in the hospitality industry spanning one and a half decades, having worked over time with among others Serena Hotels, Sankara Nairobi, Fairview and English Point Marina, before joining PrideInn Hotels.
In the main picture is Geffry seen receiving the keys of a brand new car from his Group CEO Hasnain Noorani in a ceremony during which also several other staff were recognized and awarded for their outstanding performace.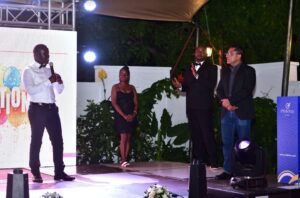 ATCNews extends congratulations to Geffry and all the other staff rewarded on the night.