REFLECTIONS AT THE STROKE OF MIDNIGHT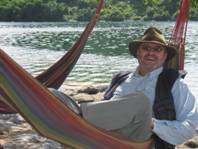 It is all too often that I see the clock strike midnight and tonight is no different from so many others.
My own life clock struck 62 just now, time to take stock in private and also time to share a few thoughts with you all, who follow my articles, my blog posts but also the banter and my silly comments on Facebook or on Twitter the latter actually telling part of my story: News in the morning, banter during the day and insomniac at night.
Let me start with the news part and take this opportunity to thank all my incredible sources from around Eastern and Central Africa, right further down south on the continent, and to all those on the Indian Ocean islands. Some of you I have known since you were my students back in my Utalii guest lecture days and since then many of you have risen to high office and fame in our own right. I knew you back then and am proud to still know you today, giving you the same respect as I did then, but now as my friends, and valued sources.
Without you there would be fewer news, fewer stories to tell and lots of good stories would go untold. I am indebted to you, every single one who takes the trouble to tip me off, at times in the deep of your own night, and especially some of my Tanzanian friends who feel it necessary to route their messages via third parties to avoid detection and exposure as they know what that regime is capable of doing to those perceived as anti government.
Thanks to some of you my aviation news, often in fact breaking news, are spot on and timely and our readers surely enjoy the wealth of information provided to them.
And of course the readers, without you I would tell my stories to whom I wonder. It is for you that my blog hits went through the 122something thousand within a year I started posting daily, and your often warm comments make it all worth it, the time spent, the periodic abuse suffered, the threats received in particular when exposing another environmental scam and assault on nature by our regions officials. Some of the stories raised controversy, prompted denials but at the end of the day, I told the truth in each and every one and did not once need to eat my words.
I travel a lot and am often asked just where I would like to spend a birthday or a special event and a few places always come to mind. The Seychellois island of Praslin, or perhaps even the more laid back La Digue, the Kitich Camp in the Matthews Range in Northern Kenya and then, last but not least the Nyungwe Forest Lodge, which sits at the edge of the Enchanted Forest. Worth to mention is also the little camp on Amahoro Island off Kibuye on Lake Kivu where the above picture was taken, not to forget the rustic but warm and genuine hospitality of the Paradis Malohide in Gisenyi with their own little island offshore, on which I intend to camp one day, all on my own as only a sworn solo traveler can imagine.
Wow, some of you might say, what about my fable for the 5 star luxury which shows through so many of my travel articles. Yes. I love the pampering I get at the Fairmont Norfolk, the Serenas in the region, the way the InterContinental in Nairobi treats me leave alone such top resorts like The MAIA on Mahe or some of the hotels in the Gulf I stayed in during the past year.
I love them all, try to return when I can to sample more of that superb and luxurious hospitality but am equally keen to explore new places and am not shy to stay in often very basic accommodation, where the company of my hosts and their stories mean more than the luxury I seem to be otherwise accustomed to.
To get to some of those places I of course have to fly, and my favourite airlines are ever there to serve me, my faithful Kenya Airways taking me into the wider region and across Africa, RwandAir to the Land of a Thousand Hills, and then of course for the longer distances the Emirates, Qatar and even Gulf, though they sadly no longer come to Entebbe. But my most extraordinary and exciting flight during the last 12 months was with Capt. Howard Davenport who took me for a spin in a classic Great Lakes two-seater bi-plane above the shores of Lake Victoria into the skies over Kajjansi, where I enjoyed flying inverted, doing loops, spins, eights and more in an hour of pure adrenalin rush. Anytime again my friend Howard, any time!
Some of the adventures I embark on can only be experienced one on one, like the acrobatic flying but other parts of my travels could and perhaps should be enjoyed in a pair to do better justice to the places I go and see. Traditionally I travel solo but there is the saying never say never and if and when that happens, I am sure someone out there has a pretty good idea about what I have in mind, destination et al and the hiking boots packed to hike the Congo Nile Trail and to finally explore the Enchanted Forest once again.
Today I will take a break from the news business, a break in fact from the Netbook, Facebook, Twitter, Email and all for a day of personal reflection. Turning 62 may not be too much for some of my seniors, but considering how many friends and acquaintances I have left behind over the years, who now only live on when I remember their jokes, their laughs, their peculiarities and their faces, it is still a personal achievement. With some serious longevity in the family I often jokingly say that I am still in the second trimester of my life, or the third quarter, with more to come as I march towards becoming a centenarian. Oooops some of you may think, will we have to read his stories that much longer? Well, as long as I stay of sound mind something some of my critics doubt I have in the first place and remain physically capable I will march on, write on and banter on. Most of you are young enough to be in their 60s when I reach my personal goal of turning 100, still 38 years away
But for tonight, let this be enough. Thanks to all those who already congratulated me in advance and as I can see the dozens of messages and mails already piling in since midnight from well wishers around the world. It is the beauty of Facebook and Twitter, that I was able to make a great many friends I would otherwise never have met, and been privileged to meet a good number of you in person during my travels, something which enriched my life and hopefully yours too.
When I cut my birthday cake later today courtesy of my daughter and my son and raise my glass of bubbly to toast, it will be to you all, every single one of you, all good acquaintances, some good friends and a few who have become really close friends, closer than I could ever have hoped for.
From yours truly, a hammock dweller by the shores of Lake Victoria until we meet again, right here.