HOW BEST TO NAVIGATE UGANDA'S ANTI COVID MEASURES WHEN ARRIVING IN ENTEBBE

(Posted 07th December 2021)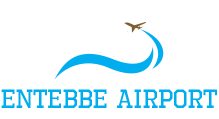 Coming home always brings out emotions, especially after a long absence, and my return from Europe, where I spent about 12 of the last 14 months, was no different.
During my absence did new anti Covid 19 measures come and go – not always easy to keep track of – and the recent social media s***storm over the mess at the Entebbe International Airport, when the latest measures were launched, was enough to cause increased levels of anxiety, even after the main bottlenecks were apparently addressed and removed.
My friend and media partner Charlotte Beauvoisin of #DiaryofaMuzungu fame, arrived not much before myself back in Uganda and was prompt to share her experience, navigating through the new set up at the airport for arriving passengers.
While the link to the article is shown here and the actual text further below https://www.muzungubloguganda.com/travel-tips/latest-covid-19-health-measures-entebbe-airport-uganda/
did I, after discussing it with Charlotte, add my own recommendations over and above hers, aimed to make arrival processes yet easier for those who still dare to travel at all after the emergence of the new Omicron variant of the virus and the return of quarantines and travel bans.
I was the third passenger to disembark from my Brussels Airlines flight and that helped to stay ahead of the rest of the passengers.
Getting through all the new check points and documentation points is made easier when booking the NAS 'Meet and Assist' service, available via https://pearlassist.com/entebbe-ebb-entebbe-uganda
A member of their staff will help arriving passengers to rapidly progress through the system, avoiding raw nerves at little extra cost.
Most important though is that arriving passengers have pre-registered at the Ministry of Health website https://arrivals.healthdesk.go.ug/ and that in addition to the registration payment is also made in advance, available via https://covidpay.postbank.co.ug/
Both completed forms must then be printed for ease of processing at the respective desks, rather than having them stored on a phone.
When reaching the first checkpoint in the arrival hall will passengers have to show the pre-departure PCR test – an image on the phone will suffice (unlike for departures from Entebbe when a printout is mandatory), show their Yellow Fever inoculation card, their vaccination certificate – digital or paper – and their passport.
From there one then proceeds to the new checkpoint set up, a series of tents outside the main terminal, where the registration form is checked – or where those not registered must do so at the expense of lost time – before proceeding to the payment desk, where either the prepayment receipt is ticked and stamped or where, again at the cost of lost time, one has to pay in cash or by card.
Next are the actual testing points, located in several other tents, where the forms are again checked, the tests are conducted and then photographs taken of oneself, the documents shown and the barcoded sample.
After that passengers then proceed to immigration – Visa on arrival are no longer available and also have to be applied for ahead of travel – and finally into the baggage hall.
There, much improvement is still needed from the airport side for logistics as due to the slow arrival of passengers at that location luggage keeps piling up on the baggage carousel. One has to wait until suitcases have been removed before the ground handling staff can place more on the band.
Here it helps to have airline priority stickers on the baggage, which normally ensures that the suitcases are offloaded from the arriving plane first, but that requires frequent flyer statuses or flying in Business or First Class.
That penultimate step to entering Uganda is then followed by the mandatory screening of all bags, checked and hand luggage, before at the exit door once again showing the stamped registration form, which receives a final tick before the doors open to the outside.
My PCR test result came back in the space of just under 4 hours, and I received the results at home, while tourists are likely to receive theirs at their hotel, where they must wait until they have been cleared with a negative C19 result before they can proceed with their safaris.
I had no problems whatsoever to get from the airport to my home, not a single check point – Uganda still has a curfew from 7 pm onwards – but just in case, have your boarding pass ready and a copy of your ticket on your phone which will suffice to be cleared to proceed.
If you use a driver from the airport taxi services, he will be acquainted with the requirements to drive during curfew to and from the airport.
I hope I was able to shed some added light and information on the present arrival process in Entebbe. Things however can change at the blink of an eye and it is therefore recommended to get up to date information for every flight arrival, from the airline itself and from the official websites of Uganda's Ministry of Health https://www.health.go.ug/ and the Uganda Civil Aviation Authority https://caa.go.ug/ or their C19 link https://caa.go.ug/s23-21-covid-19-health-measures-for-entebbe-international-airport-general-gen/
Herebelow now the article from Charlotte for added information:
Entebbe International Airport now has mandatory PCR testing for all incoming passengers, regardless of vaccination status or where you started your journey. The test fee is $30. Children under 6 are exempt. Here is my experience. Scroll down for official sources:
Pre-registering and pre-paying for your PCR test is the key to getting through Entebbe Airport quickly. The PCR testing system is better than reported to start with. I am lucky that only one half-full plane was being processed when I landed. Overall, the experience was not bad although it still is not clear to travelers where to queue / sit and no drinking water was available. The lady who did my test was lovely and the test conditions were private and hygienic. It took me approximately one hour from landing to collecting my luggage. I received my PCR test results within 3 hours. However, a colleague is still waiting for his 24 hours after testing ?????
You do not have to wait at the airport for your test results anymore. They are now sent by email or WhatsApp so you can continue your journey.
All incoming passengers are reminded to fill in https://arrivals.healthdesk.go.ug the Uganda International Arrivals health form / COVID-19 Test Pre-registration prior to boarding planes to Uganda. (Some countries have a passenger locator form; this is Uganda's equivalent). Ethiopian Airlines asked to see this when I boarded at London Heathrow and Addis Ababa. You should also pay and complete https://covidpay.postbank.co.ug the online payment for the PCR test. When you pay online there is a very small admin fee. I paid 110,000 UGX for the PCR test and 5,500 UGX in fees. You can also do both on arrival – online only – but I advise against it.
In a report dated 1 December 2021, Uganda Tourism Board staff at Entebbe Airport say that tourists who arrive with payment receipt for the COVID-19 PCR test take 20 – 25 minutes to go through the whole process whereas clients who arrive and pay at the airport take 40 minutes to leave the airport. Admin (and queuing for PCR tests) takes place in a large tent next to immigration. Free Wi-Fi is available for registration and payment (in case you have not done it pre-departure) but it can get hot inside the plastic tent. It will also be congested if several planes arrive at the same time.
Be prepared. Register and pay in advance. If your airline allows you, also take drinking water from the plane.
The arrivals process at Entebbe International Airport now follows this order:
· Get off the plane before everyone else ?
· Sanitise hands
· Have documents checked: passport, negative PCR test certificate from the country where you start your journey, Yellow Fever certificate
· PCR test
· Immigration (pay for your Uganda tourist visa online in advance. Some airlines will not allow you to board without your visa approval letter). I have written extensively about https://www.muzungubloguganda.com/travel-tips/ugandan-visas-online/ Uganda tourist visas and https://www.muzungubloguganda.com/travel-tips/east-africa-tourist-visa/ East Africa Tourist Visas.
· Collect your checked-in luggage
· Pass luggage (including cabin bags) through scanner
· If you are a tourist, you may be met by a representative of Uganda Tourism Board. UTB have a tourist information desk and comfortable seating area just past the baggage collection area. UTB staff are on hand to make phone calls and order taxis, for example. This service is available for all tourists, 24 hours a day, even those who travel independently. This is a new initiative spearheaded by Lilly Ajarova, CEO of the Uganda Tourism Board.
· Exit airport
· Enjoy fabulous Ugandan weather
The points below are from press releases issued by the Uganda Civil Aviation Authority
In summary, according to the UCAA you are allowed to enter or depart Uganda on certain conditions:
Arrivals at Entebbe Airport
· You must produce a negative COVID-19 Polymerase Chain Reaction (PCR) test certificate carried out within 72 hours of the time of sample collection. This is regardless of where you come from / your vaccination status and applies to inbound and outbound passengers.
· Your body temperature is not above 37.5°C (99.5°F), you do not have a persistent cough, difficulty in breathing or other flu-like symptoms.
Departures at Entebbe Airport
Travelers who have had COVID-19 vaccination(s) and hold a certificate must still present a negative COVID-19 PCR test certificate taken within 72 hours from the time of sample collection to boarding aircraft. (Some destinations will specify a minimum number of days after vaccinations before you can travel; this is because it takes a few days for vaccinations to become effective).
The muzungu adds: show a print-out of your negative COVID PCR certificate. (Print facilities are available at the airport but you will need to allow extra time to go to lower ground floor of arrivals). I had to do it and I don't recommend it! The airport (Port Health) insist on printed copies (screenshots will not do). https://www.muzungubloguganda.com/travel-tips/entebbe-international-airport-uganda-travel-in-new-normal/
Travelers departing Entebbe International Airport are required to know, understand, and interpret COVID-19 requirements of the country they are travelling to. (This requires time to research; every destination is different, rules change regularly and few websites are totally up to date). A travelling child 3 years and below, accompanied by parents holding a negative COVID-19 PCR test is exempted from needing a negative COVID-19 PCR test certificate.
How can I access / leave Entebbe International Airport during curfew hours?
Passengers arriving at Entebbe in the curfew time [7 pm], and / or from districts beyond Kampala with a valid air ticket and boarding pass shall be allowed to proceed to their homes or hotels.
Passengers departing Entebbe Airport during curfew hours are allowed to proceed on presentation of a valid air ticket to the authorities as evidence of going to the airport.
Drivers should have evidence that they have come from Entebbe Airport to drop or pick up passengers. This could be an airport parking ticket, passenger air ticket or boarding pass.
The muzungu adds: tour driver friends confirm that registered tourist vehicles can move freely.
Are you planning to travel to Uganda soon? (The UK has disbanded its traffic light system so we are off the Red List!) Feel free to https://www.muzungubloguganda.com/contact/ contact me directly if you have any travel questions and I'll try my best to advise you. I have travelled through Entebbe Airport a number of times in 2021.