(Posted 14th February 2023)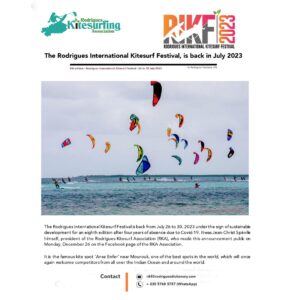 Nicknamed the Cinderella of the islands of the Mascareignes, Rodrigues Island is still unknown to many travelers who cannot locate it. Popular among Mauritians, Seychellois and Reunionese and some European tourists, this island is worth being visited for its authenticity, far from the clichés of other places that are still considered dream destinations in the mainstream. This tiny island 18 km by 8 km in the heart of the Indian Ocean is only at an hour and a half flight from Mauritius and two hours from Reunion Island. Someone travelling to Rodrigues for the first time will always have these first impressions of an island with a stunning and beautiful environment, unspoilt beaches, a luxurious green flora and rich fauna. Water and land sports activities are highly appreciated by tourists.

Everyone will find interesting opportunities for hiking, scuba diving or kitesurfing, a very popular sport that has had a huge momentum over the past decade or so. Lately though, Rodrigues has found itself in the limelight very often thanks to the uniqueness of its kitesurfing spots. At the same time, everything has been done in line with its values.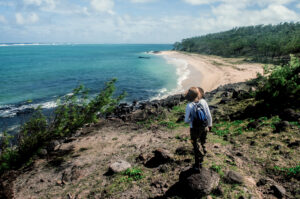 Kitesurf lovers will be competing at the 8th edition of the Rodrigues International Kitesurf Festival (RIKF) between July 26 to 30 after three years during which there was no competition due to Covid 19 restrictions. The 'Go Green' theme is the thread that will connect this edition with the former one.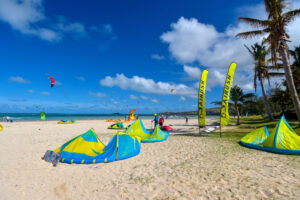 Organizers have renewed their collaboration with the same previous partners, among whom the Rodrigues Regional Assembly, the Commission of Tourism, the Environment Office and the Sports Commission. World kitesurf champions as well as the modest amateurs will relive the same emotions when the first kites set their sails on the mythical spot of Mourouk with its 200 km² of blue lagoon next July.