RWANDAIRS NEW B737-800 TO ENTER COMMERCIAL SERVICE THIS WEEKEND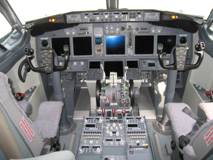 (The state of the art cockpit of RwandAirs new B737-800)
It was learned overnight that upon completion of the mandatory crew training and check out on the new B737-800 the aircraft is due to enter commercial service this weekend with flights to Dubai via Mombasa and Johannesburg.
The new bird is offering not only more seats compared to the previously used B737-500 but is also featuring a complete inflight entertainment system for passengers, who can now enjoy the latest series and films, but also music from over a dozen channels.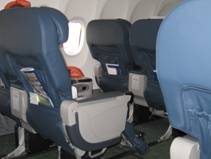 (A view of the new look business class seats)
The seats are all in leather in the economy and business class section of the aircraft and offer a wider pitch, with in particular the business class extending to 51 inches between chairs. The added comfort, especially on the medium distance routes to the UAE and South Africa will be appreciated by passengers and be a point worth considering when deciding which airline to use when flying out of Kigali.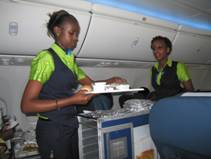 Enhanced inflight service can also be expected to give passengers on the two routes the best possible product and create loyalty through excellence, on the ground and in the air. New menus await those flying with RwandAir to Johannesburg and Dubai while the eyes of passengers too will have something to feast on, when the new Boeing Sky Interior the first on the African continent begins its light spiel on the ceiling throughout the cabin, changing colours and moods either as programmed by the crew or to reflect the time of the day or night with appropriate lighting. Expect a full report from the inaugural flight early next week, so make sure you watch this space.