RWANDA DEVELOPMENT BOARD LAUNCHES KWITA IZINA WATERPROJECTS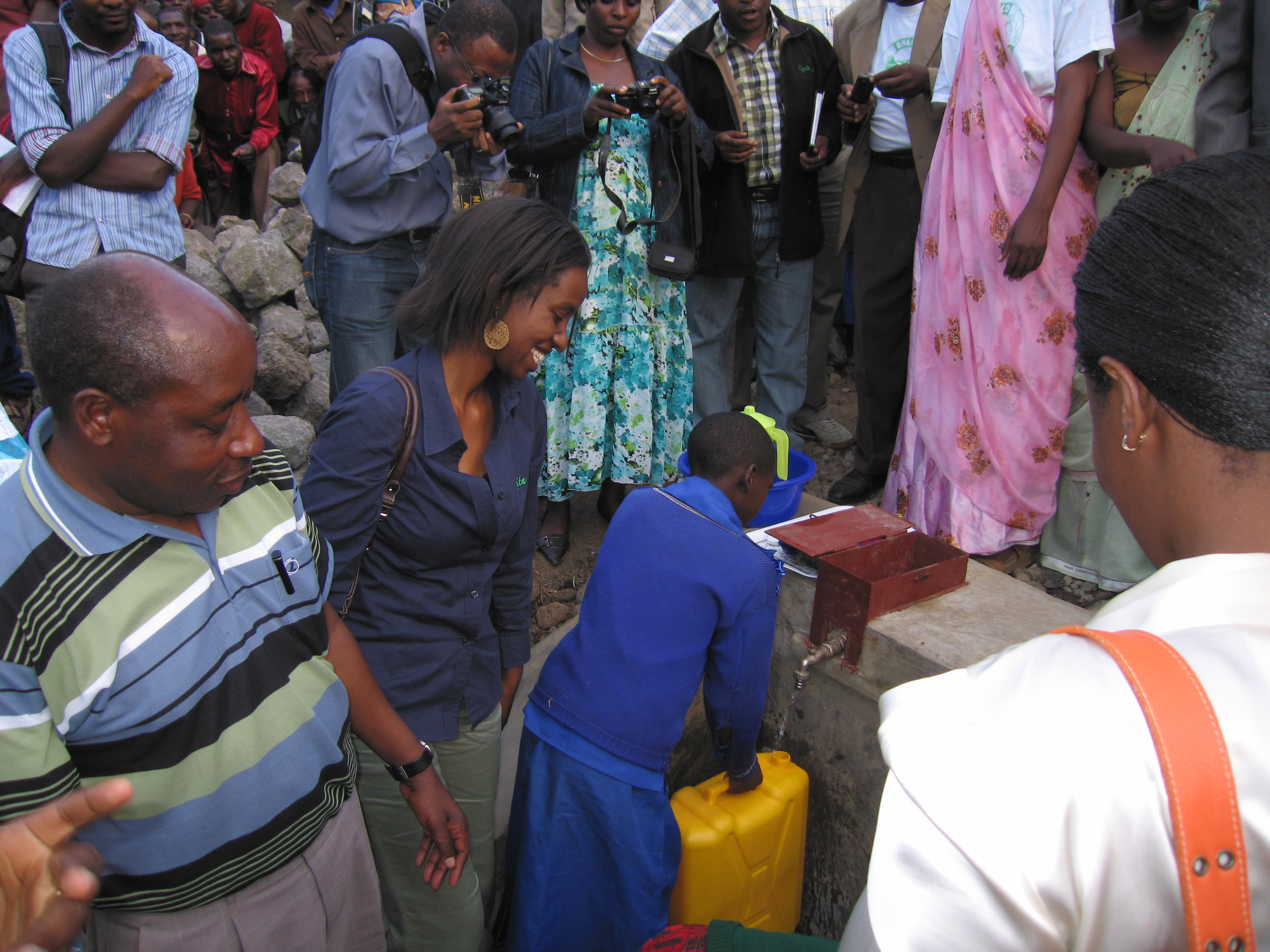 RDB – Tourism and Conservation today launched their annual Kwita Izina related projectsin the presence of local, regional and international media representatives and witnessed by local government leaders, conservation partners and most important large numbers of beneficiaries from the local communities living around the Volcanoes National Park.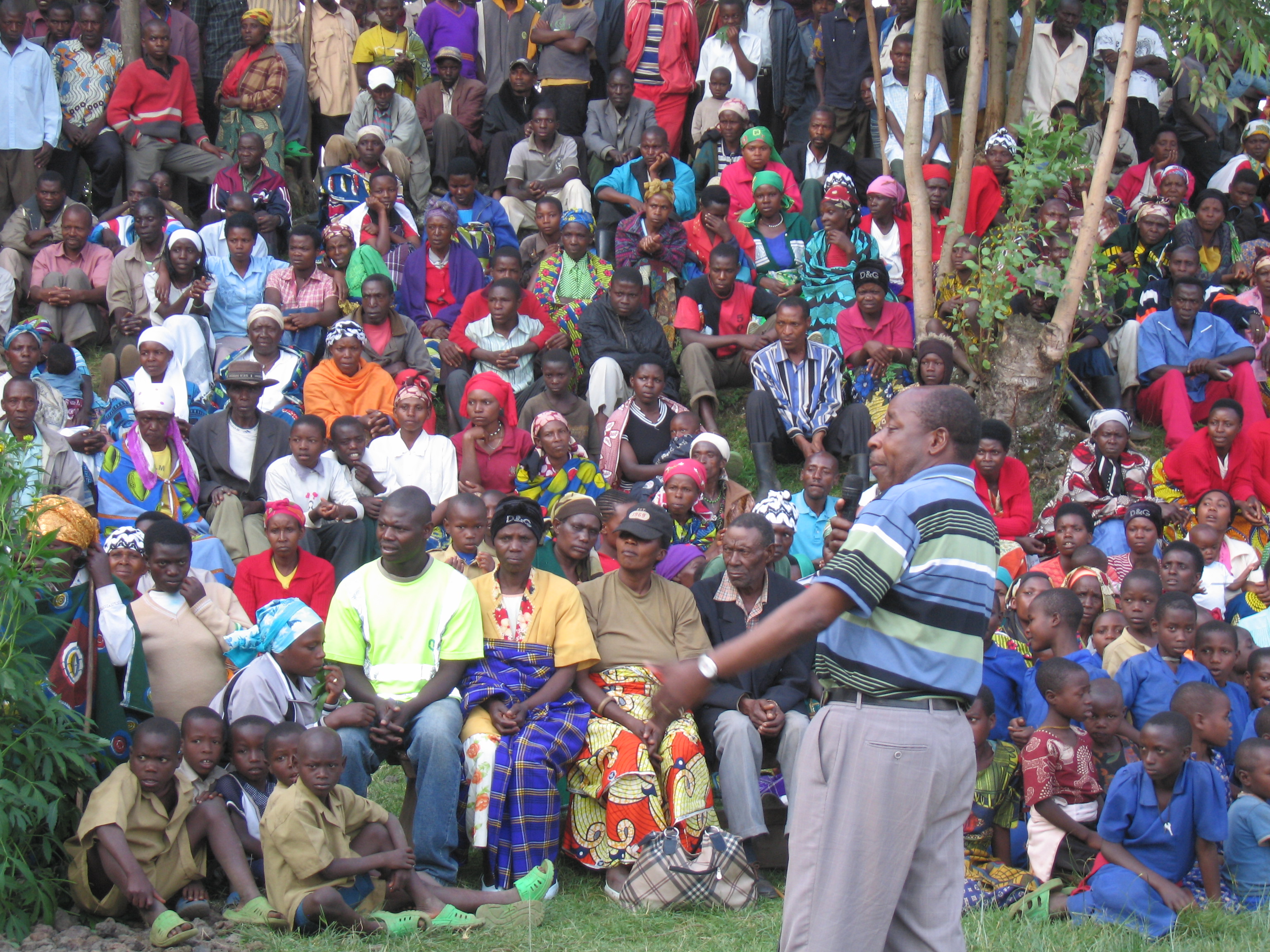 52 household based water tanks were installed to 'harvest' rain water for domestic use, garden irrigation and watering livestock while a further 4 community based water tanks with capacities up to 80.000 litres were also handed over to the local people, including, as shown in the picture above water dispensation units easily accessible by families living nearby.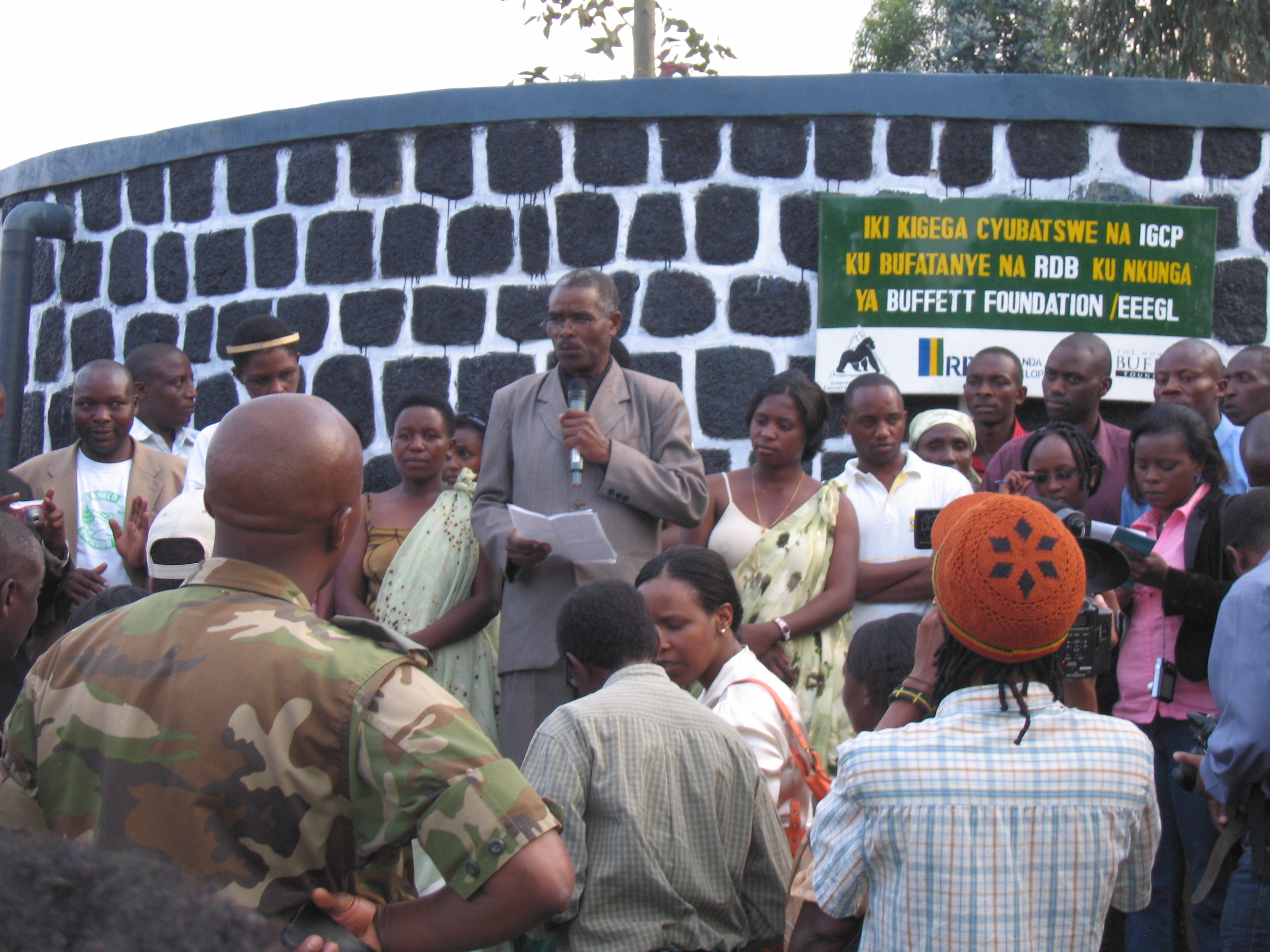 Ms. Claire Akamanzi, Deputy CEO of RDB and the head of tourism and conservation Ms. Rica Rwigamba were at hand to 'cut the tapes' and formally commission the tanks at various locations, highlighting in their various addresses of how important good relations with the locals are and how much better the livelihood of the various villages now are that funds from tourism income and specific donations made are channeled back into the grassroot levels.
On Saturday will the annual naming of 22 new born gorillas take place and this correspondent will report live from the event in Kinigi / Musanze District.