RWANDA TOURISM LAUNCHING CONGO NILE TRAIL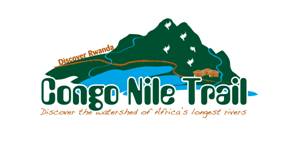 In another remarkable show of innovative spirit has the Rwanda Development Board Tourism and Conservation in recent months developed a new trail, which will take visitors to the continental watershed, from where Africas two most important rivers, the Nile and the Congo are being fed.
A ten day trail, shorter sections will be available it was reliably learned, allows tourists to walk the forests, mountains and hills of Rwanda and trail the divide over a distance of 227 kilometres between Rubavu to Rusizi, passing through the districts of Karongi and Nyamasheke. Those who dare to take the trail will be rewarded with extraordinary insight into not just the facts of the continental water divide but will come face to face with a little touched wilderness, birds, game, insects and a flora second to none.
As many as eight base camps have been set up by RDB Tourism and Conservation along which two main sections of spectacular hiking can be done and in addition as many as four sub trails will lead off to attractions not too far from the main trails.
The formal launch of the new tourism product is expected to be announced very soon but is likely to be in late October or early November, in time for the high season when tourists from around the world are expected to flock to Eastern Africa before, during and after the festive season, and with Rwanda now well connected by air by airlines such as RwandAir, Brussels Airlines, KLM but also Kenya Airways and Ethiopian Airlines, amongst others, getting to The Land of a Thousand Hills has become easier than ever before.
Rwanda presently has three national parks, the world renowned Parc de Volanoes, the Home of the Mountain Gorillas, the Nyungwe Forest National Park and the countrys sole savannah park Akagera. The new trail though is expanding the countrys nature experiences to new areas in line with a long standing policy of diversification, which in recent years saw birding trails and lake cruises introduced for the benefit of repeat visitors to the country. Watch this space for upcoming announcements but remember, you once again read it first here.