(Posted 07th November 2022)
'Kalpa is ready to call off this industrial action to allow Kenya Airways to resume full operations immediately. However, this is totally dependent on Kenya Airways management agreeing to resolve the issues raised by the pilots' a KALPA statement now says, clearly dismissing both the existing court injunction against the strike as well as threats by Kenya Airways to sack striking pilots.
Dozens of flights have been cancelled since the strike began on the 05th of November and is now extending into its third day with but little improvement in sight for stranded passengers.
Yesterday, Sunday, did the airline manage to operate 4 flight pairs while for today some 9 flight pairs were announced, including such destinations like Mombasa, Entebbe, Dar es Salaam, Addis Ababa, Lusaka and Harare, Johannesburg and London.
The airline also went on Twitter overnight and had this to say: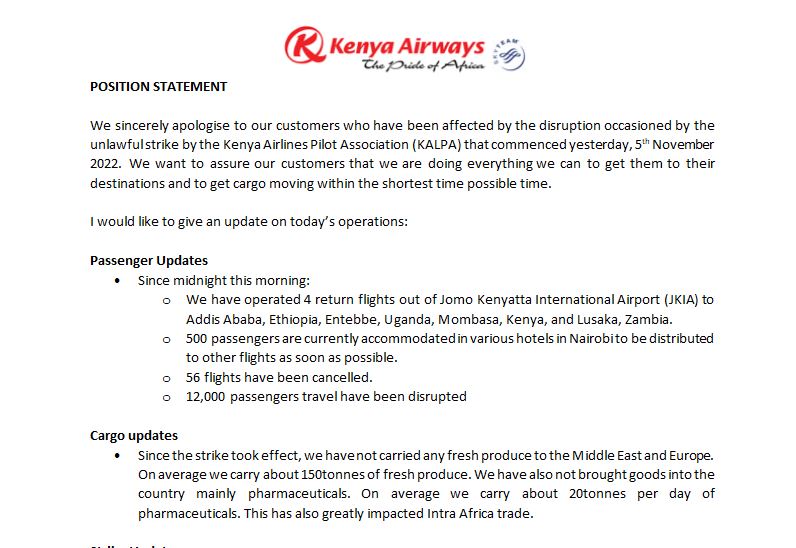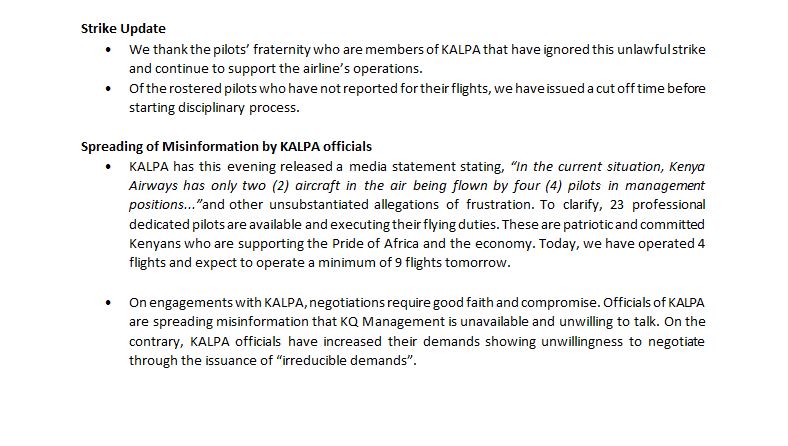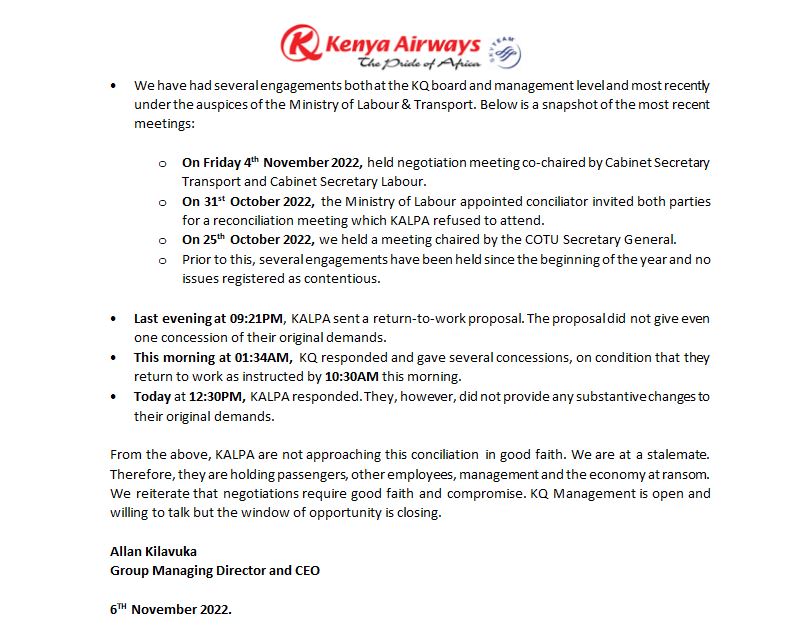 www.ATCNews.org will continue to monitor how the strike unfolds, which flights might operate and in general keep readers informed until the situation has been resolved.