JAYNE KIRAGU APPOINTED LODGE MANAGER AT SPIRIT OF THE MASAI MARA

(Posted 03rd December 2018)
Jayne Kiragu, well known by regular visitors to the Sarova Whitesands Resort & Spa in Mombasa, has been appointed Lodge Manager at the Sarova managed Spirit of the Masai Mara luxury safari lodge.
Jayne until the end of November was Front Office Manager at the Whitesands for several years and often the public face of the hotel which is located north of Mombasa along Bamburi beach.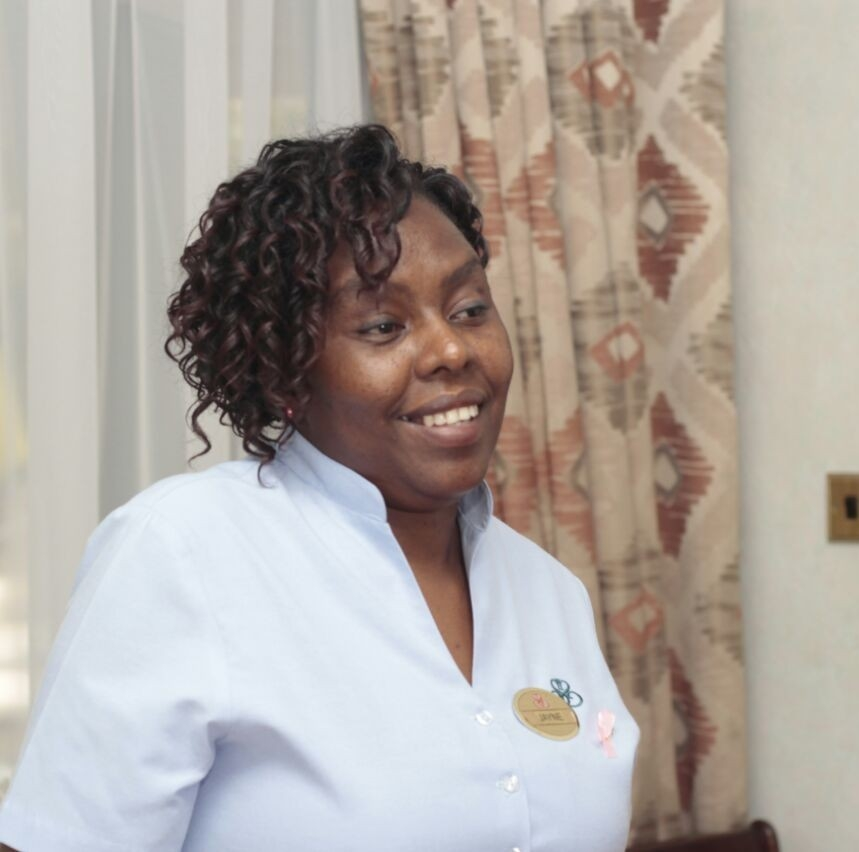 Sarova Hotels, one of Kenya's leading hotel, resort and safari lodge companies, took on the management of the small luxury property, as was reported here at the time, in April this year on an initial 15 year contract.
https://atcnews.org/2018/03/01/sarovahotels-sign-management-deal-with-siana-based-luxury-camp/
With just 10 ensuite cottages is this property small enough to provide very personalized service and given the straight 5 star ranking by TripAdvisor and several hotel booking sites is it clear that guests can expect an exceptional property.
For Jayne it is the next step on her career ladder, stepping up from Head of Department to the role of manager of one of Sarova's lodge properties, and by the look of it one of the finest in their growing portfolio.
Best wishes to Jayne, who will no doubt be missed at the Whitesands but equally be a most valuable addition to the Siana Conservancy based Spirit of the Masai Mara.