WIND POWER GOES 'ACTIVE' IN TIME FOR THE NEW YEAR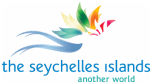 Seychelles' tourism growth of 7+ percent in 2012 and a preliminary forecast of 3 percent in 2013 will be supported by a further 6 MW of power becoming available, as the connection to the two new wind power stations which were constructed in recent weeks, will be completed this weekend. Parts of Mahe will be off power on Sunday morning for the interconnection to be installed and made active, but feedback from tourism sources was enthusiastic about the news. New mainstream resorts but also a growing number of Seychellois owned guest houses, B&B's and self catering establishments have named electricity and water as two key elements to their success, and growing demand across the islands for electricity have posed challenges to meet usage at peak times. Official policy on the archipelago now is the increased domestic use of renewable energy sources like solar panels and solar water heating while the hospitality industry too is investing in new technologies to go green and stay green.
The two windpower stations, financed by Abu Dhabi's MASDAR, are thought to be pilot projects, adding an initial 11 percent added electricity into the grid of the main island but plans are underway to expand wind power generation and solar generation towards a significantly higher percentage in coming years to reduce reliance on expensive thermal power generation.
With tourism the economic mainstay activity on the archipelago, besides a thriving fishing industry, the Seychelles government has been working hand in hand with the private sector and civil society to capture future demand for both water and electricity, and the installation of desalination plants, donated by Abu Dhabi last year, has helped to increase capacity in one of these crucial areas, while the coming on line of the wind power plants will boost the other. 'Tourism growth right now is mainly using available bed capacity. When occupancies are in average reaching say 80+ percent, future growth needs new resorts. The Seychelles has a ceiling on arrival numbers at some distant point in the future because our resources are finite. Locations are not unlimited so at one point in the future, when all good locations have been utilized, there will be no more new resorts on the beach side. But until that point is reached, the challenge is to have enough water, electricity and even skilled human resources to make for smooth operations. Getting another 6 MW will help to take care of rising demand for power. Good news at the end of a good year for tourism' wrote a regular source from Mahe when passing on the information.
Meanwhile did the Chairman of the Seychelles Tourist Board Mr. Barry Faure, who is also the Secretary of State in the Office of the President, on Thursday welcome a Swiss couple, named as Herve and Clea, who were on a repeat visit to the archipelago, as the 200.000th visitors, giving them a VIP welcome and a giving them a range of presents and vouchers to enjoy extra goodies while on La Digue and Praslin. Visit www.seychelles.travel for more information on the islands attractions, the range of international resorts and privately owned accommodation.
Seychelles, truly Another World.