RECORD CHINESE ARRIVALS FOR SEYCHELLES
With several months still to go in 2011 the arrival of Chinese citizens have already exceeded the entire arrival number for 2010, itself a record breaking year, and the current trend shows an increase of more than 75 percent compared to last year. Active promotion, by the Seychelles Tourism Board but also Air Seychelles, which connects Chinese travelers once a week via Singapore, and of course Emirates, Qatar Airways and soon Etihad, has spurred a boom of sorts with interest by Chinese travelers about Seychelles being high and growing according to a tourism source on Mahe. Gulf airlines will by the end of the year fly 25 times a week to the archipelago and offer convenient connections through their hubs in Dubai, Doha and Abu Dhabi for Chinese travelers, now able to reach the Seychelles with only one stop.
The trend is being boosted right now by a four page feature in a leading travel magazine issued regularly by the Chinese Civil Aviation Authority China Flights which is reaching a wide readership amongst the main STB target group of Chinese society.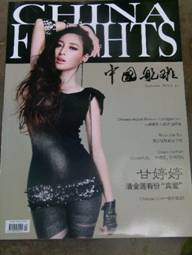 It was also learned that a delegation from the Seychelles will travel to China later in September for bilateral talks, likely to include discussions on a direct airlink, possibly on a code share basis, between China and Mahe, to promote trade and travel between the two countries.
Tourism arrivals for 2011 are expected to break all previous records as are expected earnings in hard currency from tourism related income, keeping the sector as the key performer in the Seychelles economy with the highest foreign exchange earnings and the biggest single creator of new job opportunities.
Seychelles Another World for sure.