PLAY GOLF ON A CHAMPIONSHIP GOLF AT A COST YOU WILL NOT BELIEVE
(Posted 06th June 2015)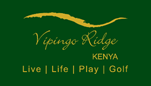 Ranked by editors of leading golf magazines as Kenya's number one course has Vipingo Ridge sprang to prominence in recent months, more so after staging this correspondent's daughter's successful wedding at the resort and its private beach. Come July 01st is connectivity also no longer a problem as Safarilink will launch direct flights to Vipingo in conjunction with their daily service to Ukunda at a cost of a return ticket worth 173 US Dollars per person. Golfbags will be uplifted at a cost of 1.000 Kenya Shillings, one way, but the airline MUST be notified in advance of such a requirement. Besides the annual membership for fully fledged members of the golf club are daily memberships available for visitors at a nomial fee.
To further boost demand, especially ahead of the launch of a daily flight service, has Vipingo Ridge now launched special weekend packages at what can only be described as a near give away.
Current Special Offers at Vipingo Ridge:
Weekend Golf Break: KShs13, 000 (about 140 US Dollars at current exchange rates) per person for Friday night inclusive of Club Night Golf, Club Night Dinner, accommodation in one of the Villas, breakfast and a round of Golf on Saturday. An extra night will cost a further KShs13,000 and is inclusive of dinner and breakfast and one round of golf. Valid through to 15th December 2015.
(Caddy fees extra as are expenses of a personal nature like drinks)
Luxury Golf Villas and selected Holiday Homes: Pay full rate first night, second and subsequent nights at 50%. Valid from 1st May – 31st July 2015.
This is very much in line with the Kenya Tourism Board's domestic tourism promotion, dubbed #TembeaKenya where locals, expatriates and residents in neighbouring countries are encouraged to take advantage of some of the country's very attractive packages to fly to the Kenya coast or visit the game parks. Golf tourism has been identified by KTB as a major niche and with offers like the one just launched by Vipingo, and Visa cost free travel by expatriates from Uganda and Rwanda to Kenya through Interstate Pass arrangements, this will no doubt be a winner for all participants, airlines included. In fact does the cost of this weekend package from Nairobi to Vipingo, air by Safarilink included, come in at just over 310 US Dollars, and considering this includes accommodation, meals and a round of golf it surely is by any standard a spectacular offer, especially when considering the green fees alone for courses in the Gulf, in Europe, America and Asia.
How to get to the Kenya coast? That again is easy. Kenya Airways flies to Mombasa via Nairobi and Turkish and Ethiopian also operate scheduled services to Mombasa, connecting international visitors with ease to the snow white beaches of Kenya's coast from Malindi over Watamu to both North and South coast.
From the Eastern African region does RwandAir fly three times a week nonstop from Kigali to Mombasa and convenient connections out of Entebbe exist. Kenya Airways flies up to five times a day from Entebbe to Nairobi and then up to ten times a day from Nairobi to Mombasa. Those who wish to spare themselves the road transfer from Mombasa's international airport to Vipingo can take the short ride from JKIA to Wilson Airport and fly with Safarilink on their afternoon service directly to Vipingo.
Other golfing options at the Kenya coast include the 18 hole, par 72 golf course in Diani, accessible from all the resorts along the South coast or at the North coast the 18 hole, par 72 course of the Nyali Golf and Country Club where during the week guests are welcome. At both these courses may a daily guest membership be needed and of course will green fees and caddy fees apply. For those keen on playing 'safari golf' does an equally splendid option exist at the Aberdare Country Club near Mweiga / Nyeri. There a very scenic 9 hole course with 18 tees offers something different for golf fans. The Club is accessible by road from Nairobi in the space of just two and a half hours or by a flight to the Mweiga airstrip or the Nyeri airstrip respectively. Again are special low season offers available at this property as part of the Kenya Tourism' Board's domestic tourism promotion.
While these are challenging times for Kenya's tourism industry have sections of the private sector risen to meet those challenges head on. They make sure that visitors to Kenya get first class service, find excellent facilities and at tariffs which belie the range of goodies which await them. For more information about Destination Kenya click on www.magicalkenya.com and for details about the national parks visit www.kws.go.ke