FORWARD LOOKING OR FOOLHARDY – REOPENING A RESORT IN DIANI DOES RAISE SUCH QUESTIONS
(Posted 02nd July 2015)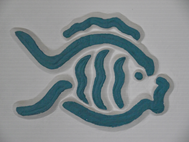 When I learned a few months ago that the Jacaranda Indian Ocean Beach Resort was set to reopen, just ahead of the Easter Weekend and with the dreaded anti-travel advisories still in place, I literally scratched my head in bewilderment while a big loud WHAT THE escaped my mouth, the rest tactfully swallowed. I sat on the news for a day, trying to figure out where this was heading and it of course struck me that a man whom I head worked with closely for several years in Kampala was now CEO of Jacaranda Hotels. Did I even dare to call Killian Lugwe and directly ask that WHAT THE in a louder and the rest of the utterance in perhaps a softer voice? I did not. Why one might wonder and the answer is simple. Having worked with him I knew that he was not taking such a major decision at the spur of the moment but would have done his homework and piled up columns of figures upon figures to know the cost of the venture and the likely period of time it would take to get viable occupancies back into the resort.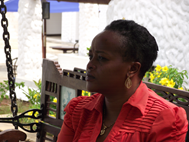 Enter Ann Safari. She joined Jacaranda Hotels from her previous position as Operations Manager at the Leopard Beach, where since the departure of Chris Modigell, who now manages two luxury five star resorts on Zanzibar, an exodus of previously indispensable staff had taken place. Ann, after just a dozen years in the industry where she started out as a waitress, rose rapidly through the ranks and via a self-sponsored hotel management course at Cornell University took on the challenge as General Manager of the resort, making it a formidable team. Killian, in his first CEO position since he left Serena Hotels last year, will be keenly aware that his success, or failure, will define his future career in the hotel industry. Ann, in her first GM position and clearly cut from the hardwood one needs to be made of to stubbornly prevail in the face of overwhelming adversity and odds, too must know that her success here will also make or break her career. Together I found them ready to move the proverbial mountains out of their way, pursuing an agenda for every hour of every day and of every month, until the newly shining Indian Ocean Beach Resort will financially stand on its own feet.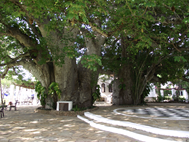 A detour to the Kenya coast, Diani to be precise, had been planned by me for a while and following a trip to Zimbabwe opportunity arose to visit the JIOBR as it is known in an abbreviated form. I swiftly changed my plans and altered my original booking from a resort which had stayed open and which I knew to the Indian Ocean Beach Resort, which, in all honesty, was now a blank page for me. Yes, I knew the resort when it was originally built, managed by Block Hotels at the time, but had not been back and in fact reported about its impending closure three years ago. Set along a 300+ metres stretch of sandy beach and built on a property of 29 acres, does the resort set itself apart from many others by a number of fully grown baobab trees, which give the garden character and break the usual monotony of coconut palm after coconut palm. The resort only offers 99 rooms and one suite and while only does sound of course a shade funny, the present situation in Kenya is such that even filling those hundred rooms is a major challenge. That said, for the future there is space to expand, when tourism to the coast has fully revived which sooner or later will happen without crowding the gardens and facilities. The first impression on arrival, I had flown by Safarilink from Wilson Airport to Ukunda, a 75 minutes flight followed by just over 10 minutes transfer time, was the first surprise I had. The perimeter wall was properly repainted, flowers and bougainvillea planted along it, the gate looked new and imposing and the neatly dressed security staff were alert and, inspite of having the GM in the car, did their checking regardless. The driveway towards the reception was swept clean of leaves, buildings visible as we approached the entrance porch were spotlessly painted in white and lo and behold, there was not one indication that the resort had been closed for over two years before renovations kicked in and the gardens returned to their trimmed shape.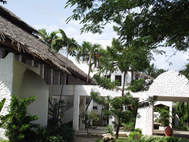 Out of the car did my phone make noise when it captured a WiFi signal before I even reached the check in desk. Internet access is freely available in the public areas of the resort while for in room use several telecom providers offer SIM cards with bundles for smart phones or else one buys a dongle USB modem for laptops at any of the nearby shopping centres. Procedures duly followed did I sneak away to check out the adjoining building, which I found was the home of the main bar, lounges, restaurants, conference room and overlooked both the pool and the ocean. Though I later learned that occupancy was low, all the tables in the restaurant were set and noticed later in the day that the setting changed, from breakfast over lunch to dinner. Why that one might again wonder? A perfect opportunity to train the staff in setting tables for changing meals, and at pace I should add to ensure that once the place was fully booked they would do their thingis literally in their sleep. The north wing, all individual bungalows and at the rear some double story buildings, was entirely ready for occupation and the meandering walkways through the cottages to my room near the beach showed that intensive gardening work had taken place. Everything looked crisp and fresh, beach beds visible on the sandy stretch of the beach side, but the best surprise of course came last when I was shown into my room.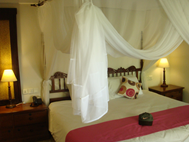 Large, airy, tastefully furnished, spotlessly clean, featuring both air condition and a ceiling fan, an indoor sitting arrangement before an alcove which windows would open into the garden and a large terrace with easy chairs. It was obvious that the entire furniture and fabrics were new and there was not one sniff in the air of aged, or long closed down, stuffy or mouldy, another sign that seriously hard work had gone into bringing the resort back to life. The bathroom, appropriately not featuring a bath tub but a wide shower cabin, was fully equipped too, including a hair dryer, soft and fluffy towels and a range of shampoos and shower gels which smelled good enough to leave my own in the suitcase. Minibar, empty but stocked on request and an electronic safe rounded up the picture of completeness, making me think for the first time I did the right thing after all to ditch one place where I was initially booked and move to the JIOBR. Enter dinner on the first day where a small buffet awaited, offering a choice of two main courses, a soup, salads and several desert options, with tea served after the meal included. It was the soup to begin with and then my first bite of a perfectly cooked fillet of snapper which had me finally relax … the Indian Ocean Beach Resort had returned on the map of Diani and my daring change was well rewarded by quality and attention wherever I looked. Attentive staff, able to explain the menu on subsequent days when the dinner was served in the form of a table 'd hote meal, empty plates removed AFTER asking and glasses refilled without having to ask. Ann obviously had whipped her team, proverbially speaking, into ship shape and their positive friendly disposition showed, from the door man to the gardeners, the pool man to the waiters. I had lined up plenty of meetings and as time went by I found myself almost regretting that I had to leave the resort when all I wanted, as strange as it sounds, to laze on a beach bed near the pool or under some palm trees on the beach, coconuts of course removed lest they would fall on my and dent my fun. I even slept every night for a few hours, which explains the delay in my news service, unheard of for a workaholic insomniac and a credit freely attributed to the resort and its soothing influence on both mind and body. 42 rooms in the North Wing are fully open and a further 57 rooms and one presidential suite in the South Wing are literally ready but kept closed for now to allow the gardening team do their magic with their green hands. Only time will tell of course if the gamble to reopen has paid off but with the UK anti travel advisories lifted, and given the quality of service and accommodation vis a vis the tariffs charged, there can be little doubt that Killian and Ann will succeed where others miserably faltered.
Forward looking or foolhardy was the question and I hope I have answered it. Had it not been for an inaugural flight waiting and a return to Vipingo I might well have stayed on, ditched my Nairobi and upcountry trip and taken a long overdue and much needed holiday for a few days, laptop closed, phone switched off and the wristwatch banned into the safe, letting the rumblings of my stomach tell me the time of day.