TOUR D'EAC 2018 TO UNFOLD IN AUGUST AND END IN SEPTEMBER

(Posted 16th April 2018)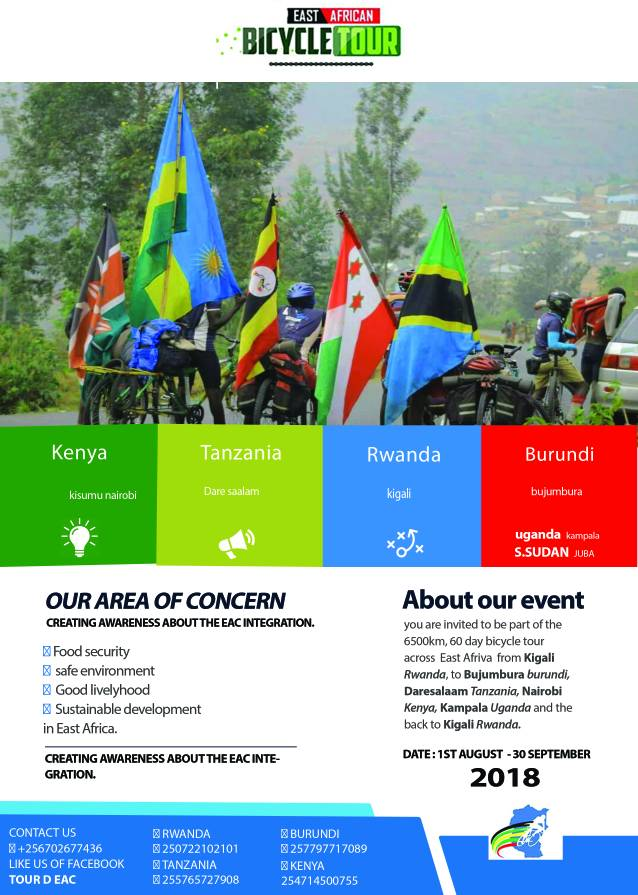 Preparations are getting into gear now for the third edition of the 'Tour D'EAC' which, come August, will again set out to conquer the five East African Community member states by bicycle.
The route planners are looking at 6.500 kilometres spread over two months and traversing Rwanda, Burundi, Tanzania, Kenya and Uganda.
During the 2017 edition did, for some sections, even individuals confined to wheelchairs take part to join their able bodies colleagues on bikes, as the picture below shows.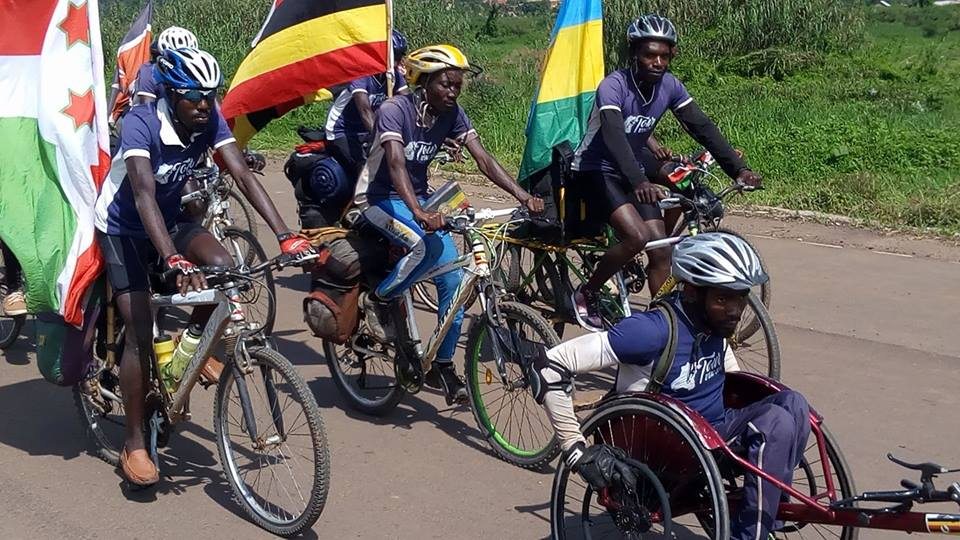 The primary driver for the launch of the event in 2016 was to promote the integration of East Africa under the East African Community, which remains the overriding goal. Other objectives, such as promoting regional food security, the environment, a good livelihood for East Africans and sustainable development were added for the 2018 endurance race, where everyone participating will be a winner.
Watch this space for further updates as and when information about the respective country routes will become available.
Meanwhile also check out https://web.facebook.com/TOUR-D-EAC-953630201369552/ for added information about the event, how to sign up and what opportunities exist for event sponsors.