#UGANDA CIVIL AVIATION BAGS ISO 9001:2015 QMS CERTIFICATION

(Posted 12th February 2019)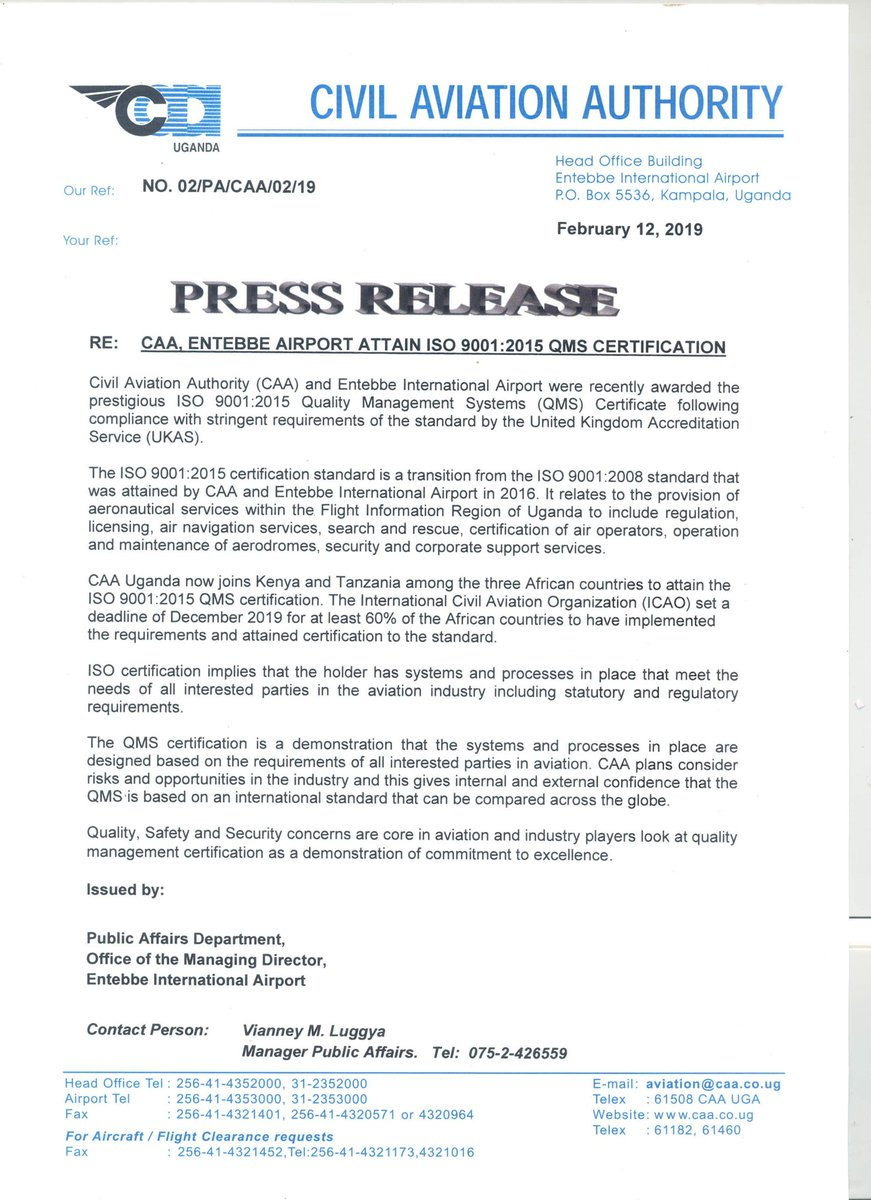 The Uganda Civil Aviation Authority earlier today confirmed that they passed the audits by UKAS and, like their sister organizations in Kenya and Tanzania, now operate under ISO 2001:2015 standards.
UCAA had three years ago attained certification under ISO 2001:2008 standards and has now ticked all the boxes required for the higher ISO 2001:2015 level.
ICAO, the International Civil Aviation Organization, based in Montreal, has set a 60 percent compliance for African member states for December 2019 and Uganda has met the conditions 10 months ahead of the deadline.