(Posted 01st January 2023)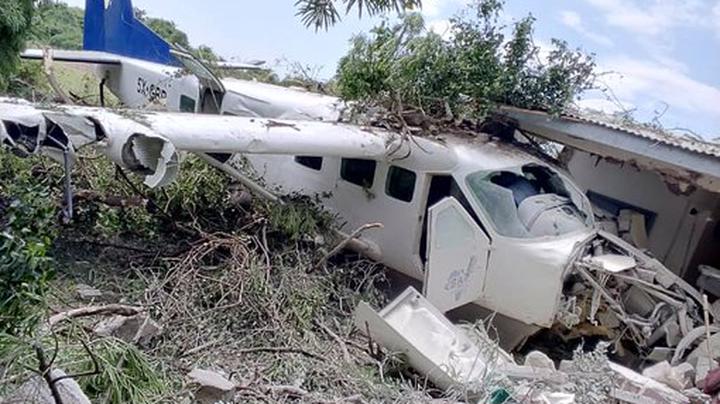 (Image social media / Twitter)
A Ugandan registered Cessna Grand Caravan C208B crashed into a building at the end of the landing strip at Queen Elizabeth National Park in Western Uganda.
The aircraft, operated by BAR Aviation, carries registration 5X-GBR, MSN and first delivery / flight yet unknown.
On board the aircraft were two pilots and three tourist passengers, none of whom were seriously hurt in the incident, while the aircraft was all but destroyed on impact.
An Air Accident Investigation is now underway, led by the Uganda Civil Aviation Authority, to establish why the aircraft did not slow down sufficiently in order to come to a full stop but rolled on to strike a building.