ANOTHER LAKE BOAT ACCIDENT CLAIMS MANY LIVES

(Posted 25th November 2018)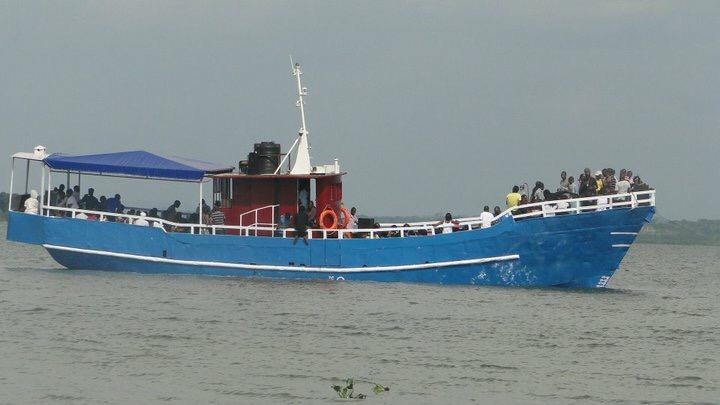 (File photo of stricken boat)
A local excursion boat last night capsized on Lake Victoria, close to the capital Kampala, carrying at least 100 people on board though suggestions have been made on local and social media that there could have been many more on board.
Local news by mid morning speak of over 20 bodies which have been recovered with many more passengers however still missing.
The location of the disaster was not far off shore and some bodies were reportedly even wearing life jackets.
Lake accidents in Eastern Africa periodically make headlines when boats or ferries sink on Lake Victoria, Lake Albert, Lake Kivu, Lake Tanganyika and other water bodies, often during sudden storms but also often due to overloading or poor mechanical condition. The same applies also to ferry accidents on the waters of the Indian Ocean.
The worst Lake Victoria disaster struck in 1996 when MV Bukoba went down just outside Mwanza port, taking reportedly nearly 1.000 passengers down with her.
Among those drowned are according to information received several well known Uganda socialites.
Condolences are expressed to the families and friends of those who died in the accident while at the same time also calling on authorities to exercise stricter controls on landing sites vis a vis loads, safety equipment on board and rescue preparations.
Related reports filed in the past on ATCNews:
https://atcnews.org/2014/03/25/lake-albert-accident-death-toll-now-exceeds-100/
https://atcnews.org/2015/08/05/lake-victoria-storm-claims-more-lives/
https://atcnews.org/2018/09/21/scores-dead-as-another-ferry-accident-on-lake-victoria-hits-tanzania/
https://atcnews.org/2013/05/18/mv-spice-islander-charge-sheet-cites-2-740-casualties-in-the-worlds-worst-maritime-disaster/