(Posted 16th February 2022)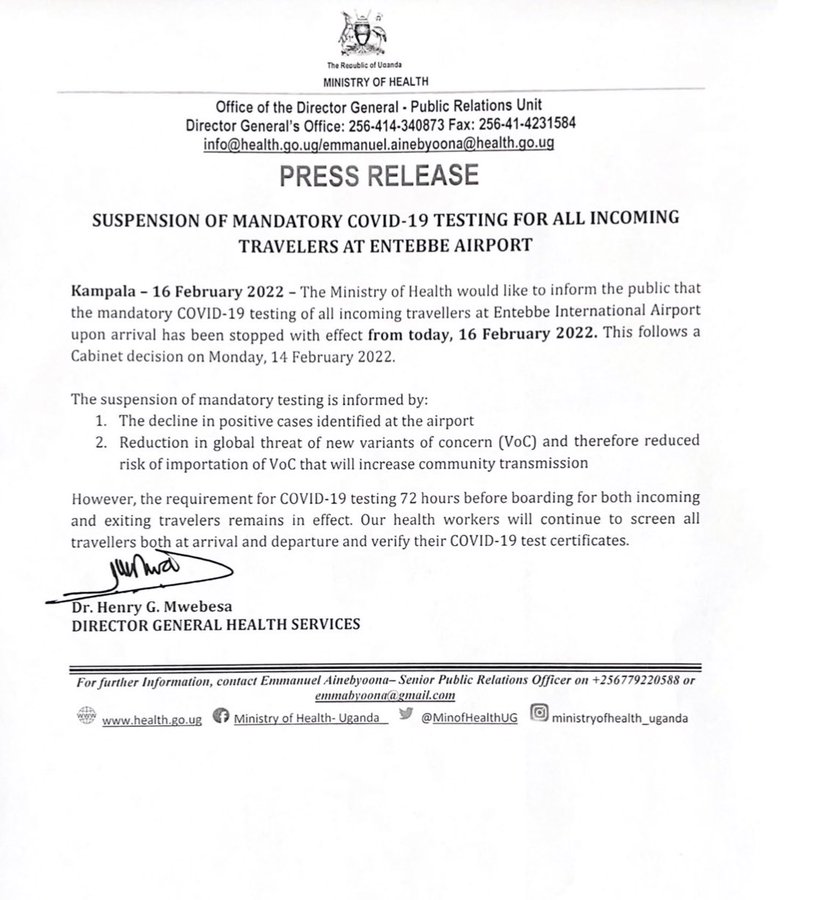 Ugandan authorities finally saw the light when they decided earlier in the week to remove the dreaded PCR test on arrival for all passengers at Entebbe International Airport.
Both cost as well as processing delays prompted sharpish criticism on introduction of the measures last year, more so when the first few days were marked by utter chaos at the airport when passengers were forced to await their test results at the airport rather than being allowed to leave, leaving families with kids and people with disabilities stranded for hours at end without support and assistance.
These measures were repeatedly cited when discussing the drop in arrival numbers in Uganda, while trying to promote the country as a desirable tourism destination – not so felt by those however who had to undergo the procedures and then spread the word that entering Uganda brought negative experiences right at the door.
Following the launch of a new tourism promotion campaign did pressure then grow on government to remove the arrival PCR tests, which for a family of four took USD 120 spending money out of their pockets.
Tourism stakeholders were quick to welcome the new measures after keeping largely silent when the requirements were introduced, trying to only mitigate the initially poorly organized processing at Entebbe rather than standing up as one and demanding that the tests be scrapped, or else …
Figures of how many individuals had tested positive on arrival – after their preflight PCR tests taken at their country of departure – continue to be a closely guarded secret but usually well informed sources suggested to ATCNews that the very low number may have been a compelling factor to drop the unpopular measure and aid the tourism recovery efforts.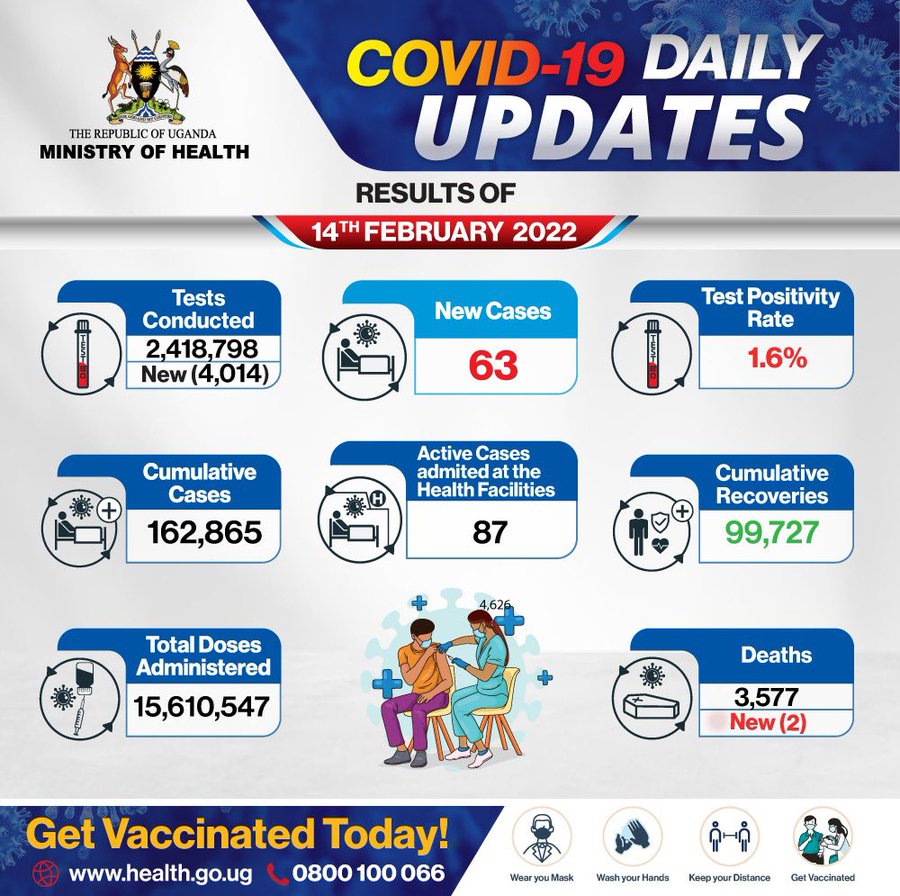 PCR test requirements for travelers to and from Uganda however remain in place, to be taken not longer than 72 hours before travel and check points at both departure level and at the arrival halls' health check point demand proof.
Such negative test result proof on departure from Uganda must be in printed format while at international arrivals test copies on smart phones are acceptable.