UGANDA WILDLIFE AUTHORITY TO PROSECUTE VIETNAMESE FOUND IN POSSESSION OF WILDLIFE SPECIES

(Posted 06th February 2019)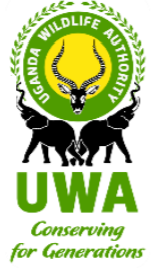 Uganda Wildlife Authority (UWA) has taken over the prosecution of two Vietnamese nationals who were arrested by Uganda Revenue Authority customs officials in possession of elephant ivory and pangolin scales.
Mr. Dhan Yon Chiew and Mr. Nguyen Son Dong will be charged in the Standards, Utilities and Wildlife Court for possession and illegally trafficking wildlife products contrary to the provisions of the Uganda Wildlife Act Cap 200. They will be charged under a number of sections of the Uganda Wildlife Act.
UWA Executive Director Sam Mwandha says that the case offers UWA an opportunity to establish the source of the ivory and pangolin scales that the suspects were found in possession of.
He further added it also provides an opportunity to tell the world that Uganda will not tolerate illegal wildlife and wildlife product trafficking. "We have been internationally labelled a conduit for illegal trafficking of wildlife and wildlife products, ruining our reputation on the world stage. We shall use this case to show our resolve to stamp out this illegal trade. While URA handles the case in regard to possession of prohibited products, we will handle it from a different angle", said Mr. Mwandha.
He further clarified that given the increasing number of wildlife in Uganda and the fact that Uganda Wildlife Authority can account for elephants in Uganda, it is most probable the contraband came from poaching of wildlife in neighbouring states.
UWA intends to undertake DNA analysis to establish the source of the ivory with a view of working with the relevant authorities to address poaching.
URA customs officials on January 31st reported to have seized three containers loaded with wildlife contrabands that included ivory and pangolin scales concealed in logs. The suspects have since appeared before the Anti-corruption Court.
Uganda Wildlife Authority commended the Uganda Revenue Authority and all other agencies that were involved in the operation that led to the arrest of the suspects and seizure of the wildlife species for their vigilance and commitment to fighting illegal wildlife trade which is further endangering Uganda's wildlife resources.
An UWA official stressed that they will continue to work with their sister agencies to ensure all those involved in the illegal trade are brought to book.
With the cooperation from all relevant agencies, illegal wildlife trade will be stamped out of Uganda.