OCTOBER OPENING FOR NEW BRIDGE OVER THE RIVER NILE IN #JINJA

(Posted 29th September 2018)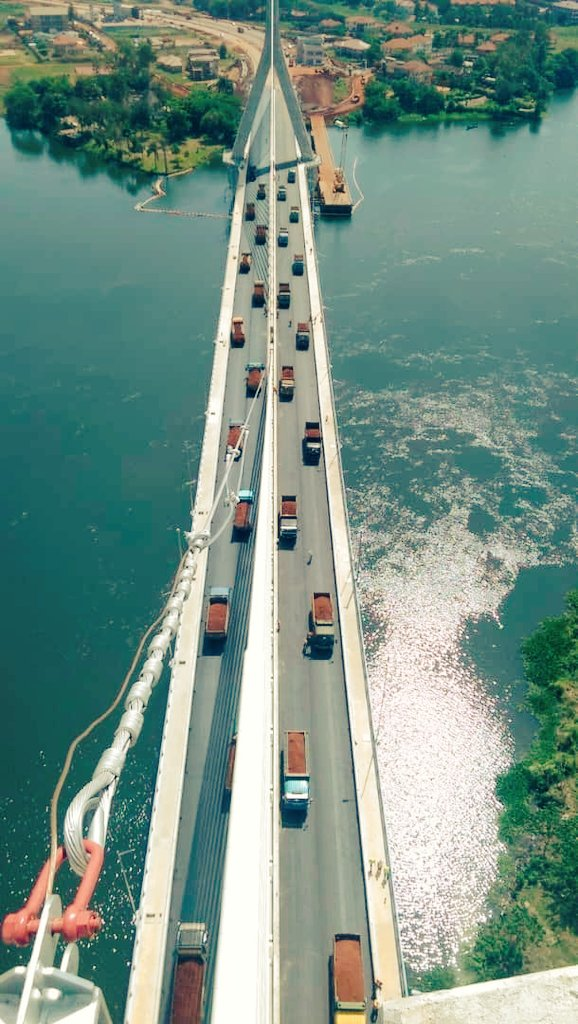 (Picture courtesy of UNRA)
The stage has now been set for the official launch of the new bridge over the River Nile in Jinja in October, on or soon after the country commemorates Independence Day on the 09th of next month.
A final stress test was carried out earlier in the week with a fleet of lorries crossing the dual carriage bridge at once.
The new bridge, financed largely by Japan, will eventually form part of a new dual carriage highway between Kampala and the border with Kenya which has been under planning for some time. Together with both northern and southern bypass around the capital Kampala will the new highway system and bridge vastly improve the Northern Corridor road transport, itself part of the pan African cross continent highway system which is being linked progressively.
This will be the second major infrastructure project being launched in Uganda this year after the opening of the new Kampala to Entebbe dual carriage highway which has sped up travel time between the airport, the city and key hospitality and conference facilities.