#DISNEY #ANIMALKINGDOM DONATION PAYS OFF AS NANDI'S THIRD CALF GIVES BIRTH FOR THE FIRST TIME

(Posted 22nd June 2018)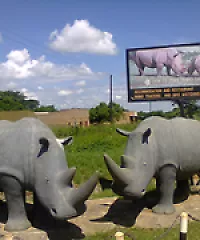 Angie Genade, Executive Director of Uganda's only rhino sanctuary at Ziwa – run by the Rhino Fund Uganda – and her staff are jubilant as another rhino baby was born the day before yesterday.
First time mother Uhuru – the third calf of Nandi, the female donated to RFU by Disney's Animal Kingdom – is testament to the success of the breeding programme on the sanctuary as the generation of rhinos born on the sanctuary has now come into adulthood and parenthood.
Father of the newborn calf is Moja, one of the males acquired at the time the sanctuary was launched from Solio Ranch in Kenya.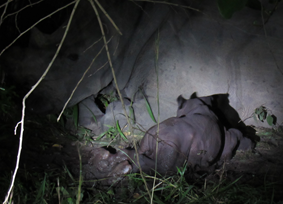 (Picture courtesy of Rhino Fund Uganda / Ziwa Rhino Sanctuary)