#EASTAFRICA'S ONLY #PGA COURSE HOSTS MAJOR PRO AM TOURNAMENT AT THE START OF FEBRUARY

(Posted 10th January 2019)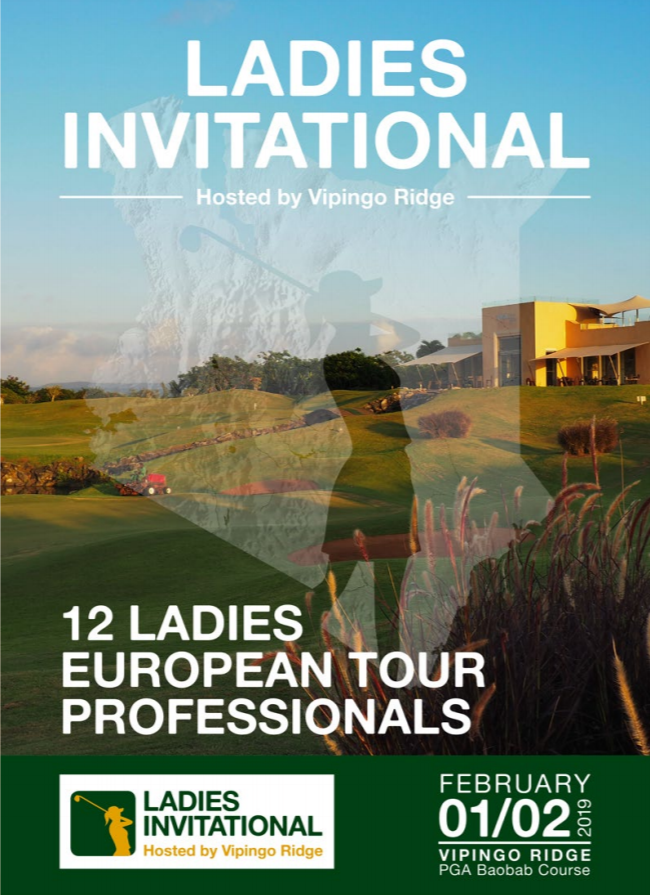 According to Mike Round-Turner, General Manager of the Vipingo Ridge Golf Resort, has the company been fortunate to attract twelve members from the Ladies European Tour to practise at the PGA Baobab Course on their way from the Fatima Mubarak Ladies Open in Abu Dhabi to the Australian Ladies Classic Bonville in Australia.
These lady professionals will be playing in two ProAms, one on Friday 01st of February in the afternoon and one on Saturday 02nd of February in the morning.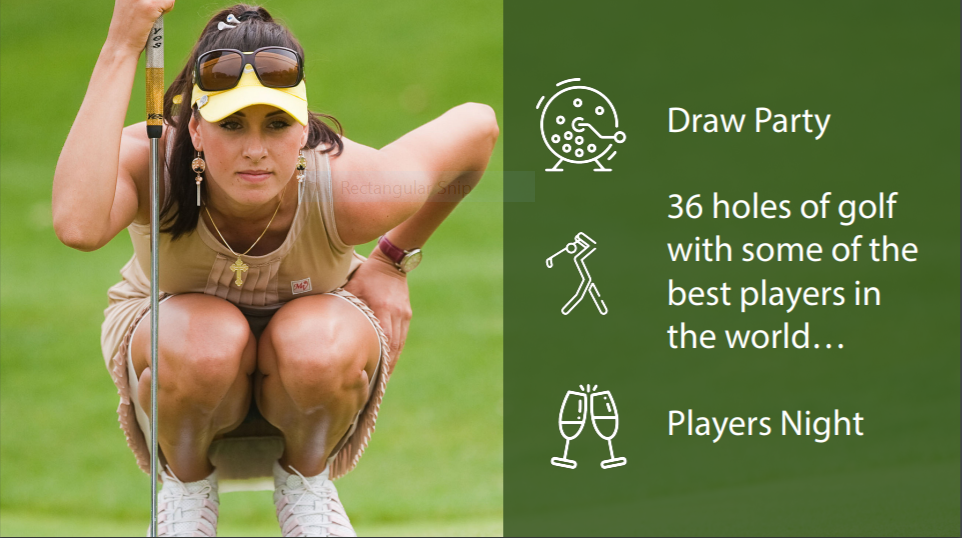 Vipingo Ridge will be hosting both events.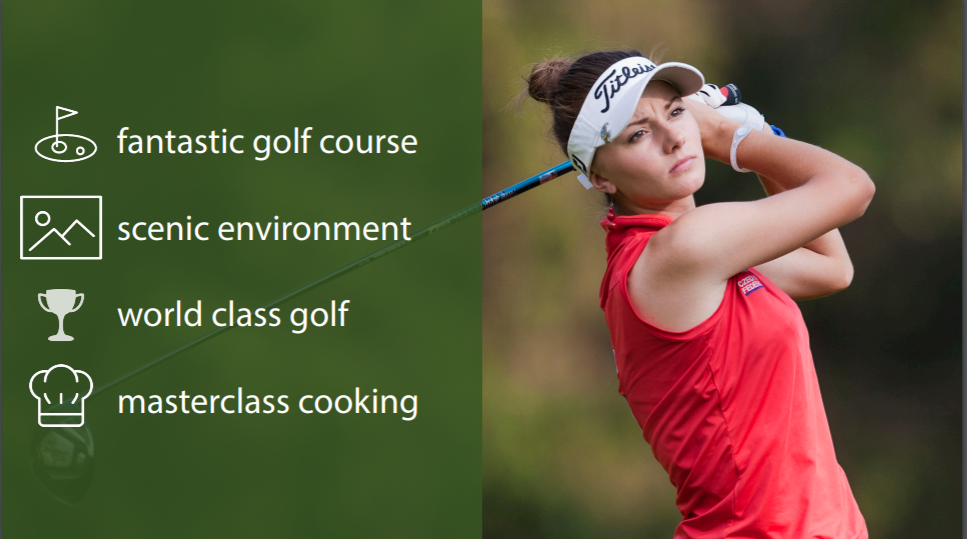 This is an exciting event for golfers and for lady golfers in Kenya and with U.Com, the official television broadcaster of Ladies European Tour events as well as selected professional tennis events, providing logistical and television coverage, there is an excellent opportunity to showcase Kenya and demonstrate the depth of Kenya golf.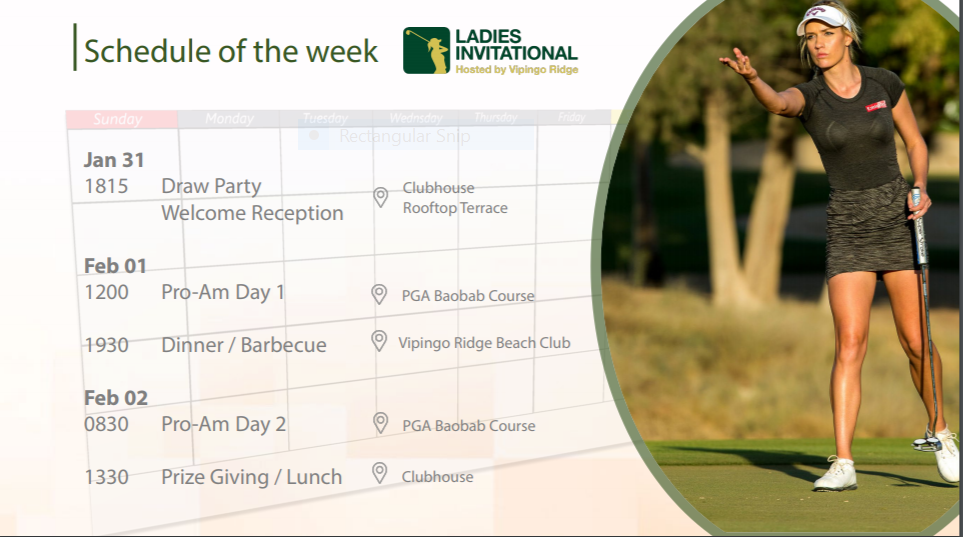 Vipingo is putting these two events together in record time finding sponsors is a key priority now!
The other challenge is finding players willing to play with these delightful lady professionals.
Vipingo Ridge is looking at a participation fee of USD1,000 per day or USD1,500 for both days.
Some may find this is expensive but there are only 12 lady professionals and with three amateurs per professional there is a very restricted field on each day of 36 amateur golfers, from Kenya or the region.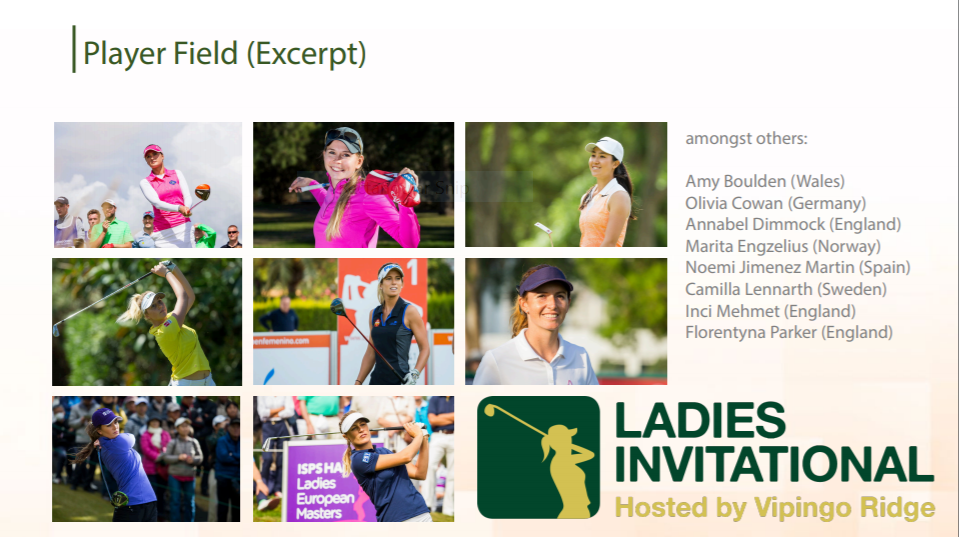 This is one of the greatest opportunities for Kenya's and East Africa's leading lady golfers to measure their skills against some of the top players from the European Tour and no doubt will the event, short notice as it may be, end up being oversubscribed, so first come first serve will be the rule.
Air transport from Nairobi's Wilson Airport is available by Safarilink (www.flysafarilink.com) on a daily basis, the services leaving in the early afternoon and operate via Ukunda, or direct as demand dictates.
Contact Vipingo Ridge via www.vipingoridge.com for more information.