(Posted 14th March 2022)



UNWTO Welcomes Newest Member,Antigua and Barbuda 


If there is one thing that Meetings Africa can do, it is to create opportunities to reignite Africa's economy so that it can grow back stronger than ever before.This was the consensus at a pulsating Meetings Africa trade floor opening ceremony on 1st March at the Sandton Convention Centre, Johannesburg. The 16th edition of Africa's premier business events show – a flagship of the South African National Conventions Bureau (SANCB) – has brought together some 161 buyers and 216 exhibitors from 13 African countries. Read more here
Africa's Travel Indaba is Back!
After a two-year absence due to the COVID-19 pandemic, Africa's Travel Indaba is back and registration is open!Durban's Inkosi Albert Luthuli International Convention Centre will once again become a hub of activity with the return of Africa's Travel Indaba, from the 2nd to the 5th of May 2022.After a successful Meetings Africa 2022, which created a platform for the coming together of the Africa business events industry, it is now the turn of the continent's leisure tourism industry to showcase to the world. 



Read here
Qatar Airways Resumes Services to Windhoek, Namibia
Qatar Airways will resume its service to the Namibian capital, Windhoek from 25 June 2022 as part of its largest ever African schedule. With more than 200 weekly flights to 31 gateways across Africa following this launch, the Windhoek route will offer seamless connectivity for passengers to almost 150 destinations in the airline's extensive global network, including gateways in Europe, such as Germany, France, Spain, the U.K. and India.

Read more  here
The countdown to Africa Travel Week is on!
Africa Travel Week, including flagship shows WTM Africa and ILTM Africa, has unveiled an exciting and highly informative content programme for 2022 that will help travel and tourism players hone industry knowledge while gathering new insights.The trade show, which is taking place at the Cape Town International Conference Centre between 11 and 13 April, will allow travel industry leaders to reconnect and catch up on trends and developments in the African tourism space. 
Read here
Podcast Alert: SA Convention Bureau Chief Amanda Kotze-Nlapo


In today's episode, the Chief Convention Bureau Officer of the South African National Convention Bureau Mrs. Amanda Kotze-Nlapo expresses delight at the successful hosting of this year's Meetings Africa and how she believes it will go a long way to reignite the MICE sector in Africa. 

Listen    Here 



Mauritius Drops Pre-Arrival PCR Test Requirement for Visitors

The Republic of Mauritius has dropped the requirement for all incoming visitors to present a negative PCR test before being allowed into Mauritius. Previously, fully vaccinated passengers had to present a negative PCR test taken within 72 hours before departure. The Ministry of Health and Wellness has dropped this requirement as of 12 March 2022. This move will make it much easier for business and leisure travellers to visit this Indian Ocean Island and is being warmly welcomed by the travel and hospitality industry in Mauritius. 

Read more   here

UNWTO to Hold Emergency General Assembly on Russian Membership
The UNWTO Executive Council has decided to hold an extraordinary UNWTO General Assembly to address the suspension of the membership of the Russian Federation. The first ever Extraordinary UNWTO General Assembly will be convened in the coming days. This was the first time in the history of UNWTO that the Executive Council met to address a request to consider suspending a Member from the Organization.

Read more here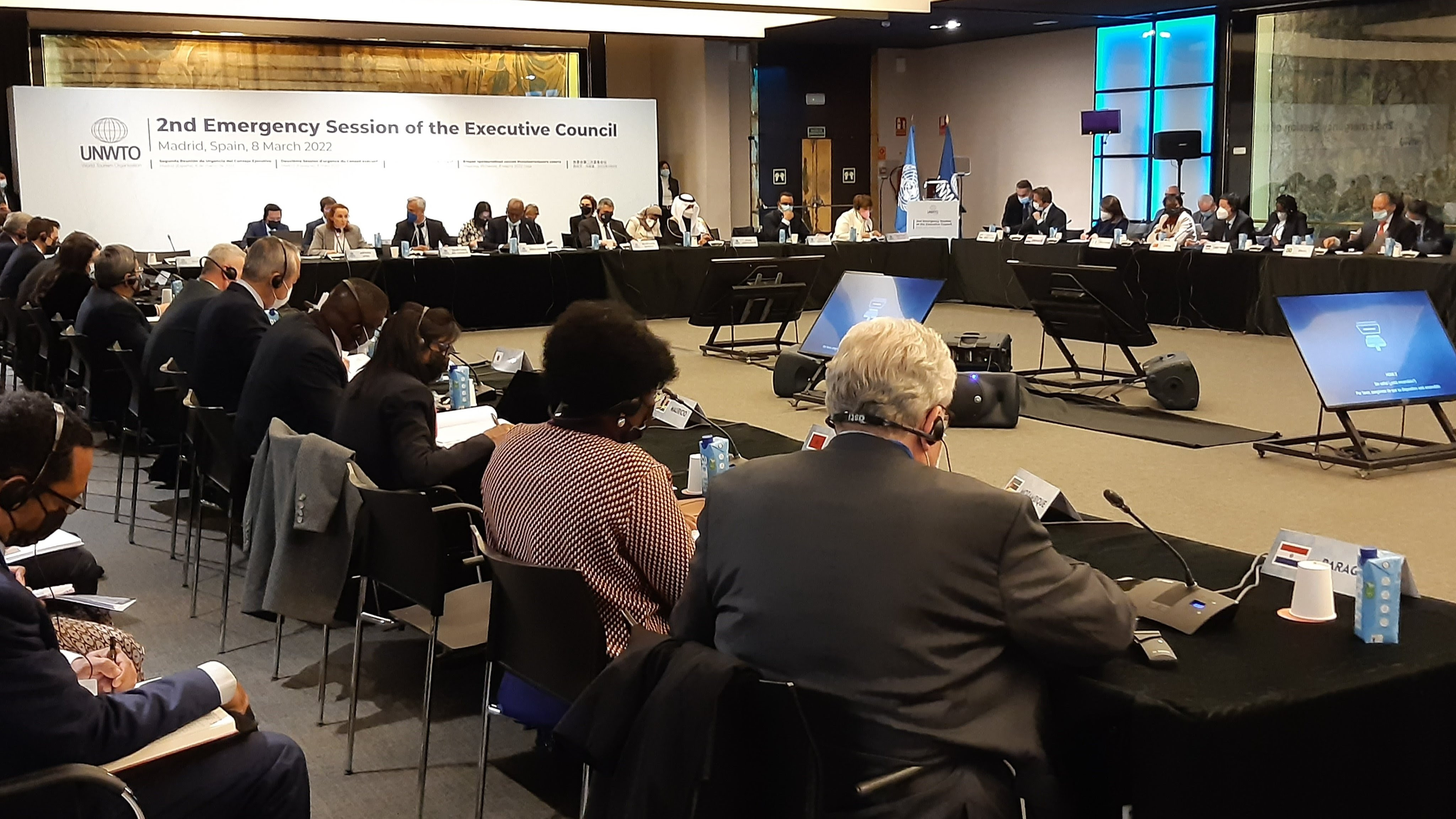 Asky Airlines starts services to China this Summer

ASKY, The Pan African airlines, has announced the commencement of passenger service to Beijing China effective summer this year. In a brief note to the media, the Togo-based airline said "The Pan African airlines, is pleased to inform the public and particularly its valued passengers that commencing this summer 2022, we have planned to launch flights from Lome? – Togo to China – Beijing. 

Read more  here