THE KENYA COAST – A MIXED PICTURE OF TOP QUALITY, MEDIOCRITY AND SAD DECLINE (Part 3 of four)
MEDINA PALMS AND VIPINGO RIDGE – AN UNBEATABLE COMBINATION OF EXCELLENCE
(Posted 22nd August 2018)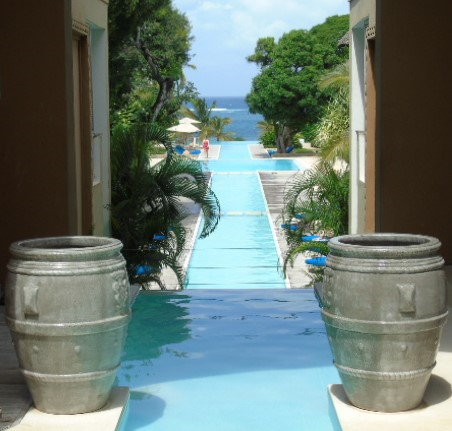 (Medina Palms, Kenya's only 5* resort north of Mombasa)
Watamu, like Malindi, is facing the challenge to turn itself into more of a mainstream destination within the Kenya coast.
Like Malindi is Watamu too a marine destination from where deep sea fishing is a key activity but also well known around the world for the annual migration of the whales and regular sightings of dolphins.
Watamu Turtle Watch's determined efforts stand out as they treat rescued sea turtles and then release them again. The NGO also protects the sites where the turtles lay their eggs – until the hatchlings have safely reached the ocean.
The Watamu Marine Association has put Watamu on the map through their plastic recycling initiative which collects and processes empty plastic bottles and other plastic waste, collected from the beaches of Watamu and delivered to them by participating resorts. They however also bring together both community and businesses to continue advocating for better environmental practises and support the local fishing community in their endeavours to continue make a living.
Also located in Watamu are the offices of the African Billfish Foundation and those with a more detailed interest in the big game fish migration should make a point to contact them and spend time learning about what they do.
All these and more have come together to market Watamu under the #WondersOfWatamu hashtag and their Twitter handle @WondersOfWatamu
But like Malindi does Watamu also have to rely on their collective self promotion efforts, apart from a more recently launched, almost on second thought, campaign to link the Serengeti Masai Mara migration to the migration of the whales as presently seen off the Watamu shores.
Apart from that however do stakeholders from Watamu see little effort to put their destination on the map by 'official Kenya' despite this part of the coast being home to the only officially ranked 5* resort property north of Mombasa – Medina Palms.
'They remember us when they need something from us, which then must be delivered like NOW NOW, but apart from that, we feel we are not just left alone in our efforts to market Watamu and all the attractions this stretch of Kenya's beaches offers but for much of the year almost forgotten. We are lucky to have residents with high standing across Kenya like Damian Cook who with colleagues spearheads the WOW campaign, aka Wonders of Watamu' said a long time area resident.
Sentiments similar to those shared in Malindi about connectivity by air were also voiced and while leading resorts have teamed up with Nairobi based airlines to offer packages from the capital, flights, transfers, accommodation and meals included, was the main concern about the total lack of international flights to MYD.
'When we raise this issue in Nairobi we are always told to wait for the runway extension. But there is already now a solution available. If only Ethiopian Airlines could be given traffic rights to fly to Malindi with their Q400 aircraft, once or twice a day would make all the difference in the world for us. Our colleagues in Malindi and us here in Watamu would benefit from this kind of global connectivity. Travelers could change planes in Addis and with one stop reach Malindi airport which is just half an hour from Watamu. Our sports fishing industry would get a big boost, our resorts and hotels would get a big boost, I am sure our conservation and environmental NGO's could rake in a lot more donations and all tourism related business would benefit. Perhaps you (ATCNews) could help us to highlight those concerns we have because we know the powers that be in Nairobi read your website but they do not listen to us' added another long time resident and tourism stakeholder.
So what other attractions are there then in Watamu besides sun, sand and sea?
(Watamu is a globally renowned deep sea fishing destination and ready to handle all requirements)
Deep sea fishing is available by a number of professional operators – using fully insured and properly outfitted boats – and all the hotels and resort guest relation desks have them on their speed dial, should guests wish to spend half a day or a day out on the ocean testing their fishing prowess against what lurks under the Indian Ocean surface.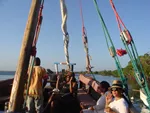 (Sundowner cruise on Mida Creek)
Dhow excursions are high on the recommended list too and the calm waters of Mida Creek offer perfect conditions for a sundowner cruise, where it rains drinks and snows seafood in a manner of speaking.
Watamu Turtle Watch is ever ready to receive visitors and share their success with them and the Watamu Marine Association too has plenty to offer including arranging boat trips to the reef and snorkeling to appreciate the colourful biosphere under water.
(Turtles, when fully recovered at the Watamu Turtle Watch, are being released into the Indian Ocean again)
Diving operators with global seals of approval are available to further explore the reefs off the Watamu shores and on the water is kite surfing presently en vogue with both younger and older generation visitors to Watamu.
The Crab Shack has gained not just fame across Kenya but anyone who ever tasted their food has become an enthusiastic ambassador.
Private villas for rent are available and many of those are of top quality, air conditioned bedrooms, sparkling clean pools and a dedicated staff which makes guests feel as if they were staying in a first class resort – less the numbers of course as private villas are just that, private.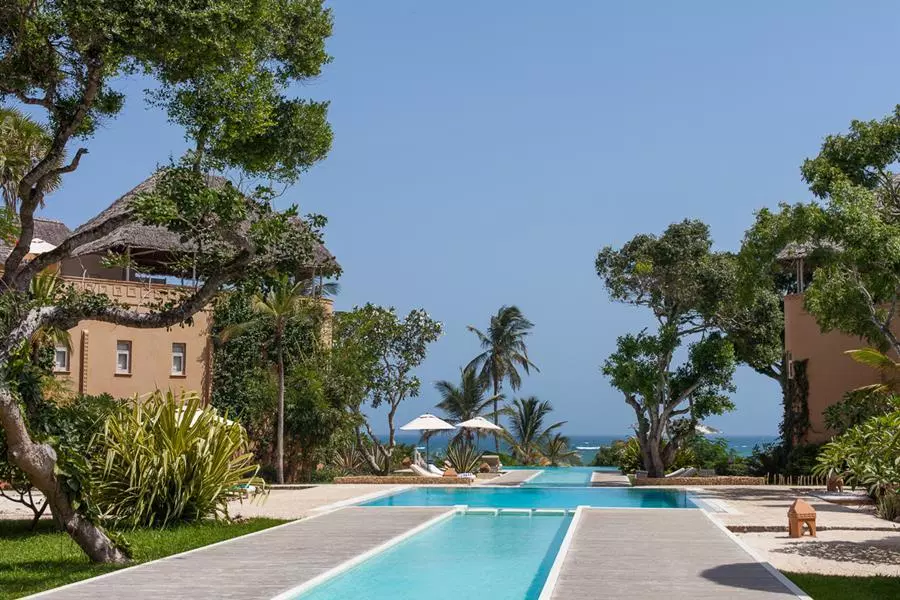 (Medina Palms lower courtyard view)
I stayed at the Medina Palms before and was keenly anticipating my return, now that they received that much sought after 5* ranking from the Kenyan government.
(Beachside 'Cabana' at Medina Palms, one of the components which earned the resort the 5* ranking)
Truth told, nothing has changed apart from the plaque on the wall – their service, with or without the official ranking, was and continues to be five star, as is their food – especially their food – the cleanliness of the resort, the sparkling clean waters of their pool scape which extends from the upper level to almost down at the beach and of course their rooms – all ensuite with a fully equipped kitchen, a dining / sitting room and of course self contained bedrooms which leave nothing to be desired for.
(Impressions of the all en suite accommodation at the Medina Palms with coffee by Dormans and tea by Kericho Gold – top quality throughout)
Whenever I walk into the Medina Palms garden from the main reception do I have that instant feeling of almost being on another planet – and a better one for that matter. Lush vegetation makes space for easy chairs under shade trees, inviting to enjoy either a cold drink or a cup of tea and further beyond, around the fountain, are tables laid where guests can enjoy an outdoor al fresco lunch or a candle lit dinner – from the very same menu which is on offer on the top floor restaurant of the main building by the way.
(The food at Medina Palms, be it fresh seafood or a steak, was once again superb)
It is there that breakfast is served but if a guest wants to take it in the privacy of one's dining room or – in some cases on their own rooftop terrace – that is just a phone call away.
Managing Director Max Cheli remains the gracious host he always was, engaging with guests and walking the resort at all hours to be sure everyone has a good time and that his staff attend promptly to their clients every beck and call – which they do, day in and day out!
https://www.tripadvisor.com/ShowUserReviews-g661279-d4153081-r600591557-Medina_Palms-Watamu_Coast_Province.html
All too soon was time then up – a night and a day are simply not enough to fully immerse oneself into a destination like Watamu, but the hourglass had to be turned over and I had to leave for my last night's stay at the coast during this visit at Vipingo Ridge.
It was the night of the full lunar eclipse and a group of the permanent residents of Vipingo had planned a night out to which I was invited.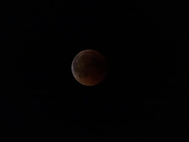 A small fleet of golf buggies set out from the main building, drove across the sprawling estate, crossed through parts of the ridge's forest and then ended up at a prime viewing location on one of the fairways from where the rising moon could be seen.
Miraculously did cold drinks and canapes appear and soon was the group deeply engrossed in conversations, in my case about conservation and the late Michael Werikhe, aka Rhino Man and of course Jim Justus Nyamu, who is presently walking from Kenya to South Africa to highlight the plight of the African elephants.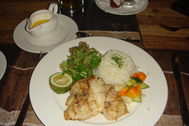 (Exactly what was needed, a good square meal to end the day)
Despite the late'ish hour did the restaurant in the club house still serve dinner, before I retired to my villa to watch the height of the eclipse from the roof top before eventually calling it a day, or was it night?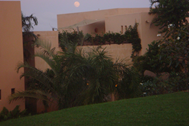 (The full moon rising over my Vipingo Ridge villa as the lunar eclipse unfolded that night)
It turned out to be another bright morning at the coast as my last day dawned, having spent 13 nights, traveling from Mombasa via Nyali and Shanzu all the way to Malindi, Watamu and then Vipingo, from where I was going to fly back to Nairobi in the late afternoon on the scheduled Safarilink flight.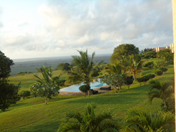 (Morning view from my window at Vipingo Ridge)
For breakfast I launched my notorious #EggBenedictChallenge on the chef and lo and behold, no doubt tipped off by General Manager Mike Round Turner and Debbie Gibbs, the Manager for Hospitality, Events and Reservations, did he pull a miracle out of his hat, aptly named by myself as Egg Benedict Vipingo, made with all seafood ingredients ranging from thinly sliced smoked sailfish to crab, prawn and lobster pieces – a true feast all in itself.
(Egg Benedikt 'Vipingo' – one of the best I had during my four week trip across Kenya and only beaten by a very short nose from Chef Kennedy at the Four Points by Sheraton on the morning of my return to Uganda)
Vipingo was part of one of several venues across the coast – from the Leisure Lodge course in Diani to the Nyali Golf & Country Club – the following day for the 70th Ladies Coast Golf Open which was being played out among 105 participants and needless to say was the PGA Baobab course in top shape for the event, and other corporate golf tournaments played in the days prior and afterwards.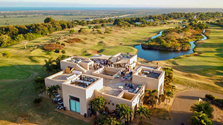 (View over the clubhouse showing both the 9th [left] and 18th green [right])
As during past stays did Vipingo, especially for me as a non golfer, provide a relaxing environment, perfect for long walks or even extended hikes along the estate's roads or down the fairways of the 18 holes – beware of ongoing play though and be ready to duck!
One can cycle around the estate too or simply enjoy the poolside – there are two pools for guests staying in the villas – or sit on one's private rooftop terrace and enjoy the sweeping views towards the Indian Ocean.
I had no time, sadly, to return to Vipingo's private beach where my daughter got married a few years ago but was told that the reception still happily organizes for the 15 minute trip from the clubhouse to the beach side where during the day drinks and snacks are available as are of course sunbeds and beach towels.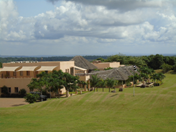 (The Vipingo Conference Centre including a helipad for busy executives)
I had a chance to stroll through the conference centre at Vipingo and was happy to see ongoing meetings taking place, a sign that the combination of meetings and conferences at this top sporting location is now taking root, providing that conducive environment inside and outside the conference room.
However, given that Vipingo Ridge's PGA Baobab course is the only PGA course in the entire Eastern African region, is it a surprise that golfers on vacation at the Kenya coast continue to get tee off slots with such ease and at very affordable rates, compared to other PGA courses around the world where waiting lists await those wishing to measure their skills.
Vipingo Ridge itself of course promotes golfing and living at the estate but more needs to be done to capitalize on such assets. Reaching Vipingo is after all easy as Safarilink flies every day with a Bombardier Dash 8 to the Vipingo airfield, in the early afternoon out of Wilson Airport Nairobi via the Ukunda airfield in Diani. That aircraft type permits taking one's golf equipment along, for a small charge that is as long as when booking the tickets the uplifting of the golf bag is indicated.
https://www.tripadvisor.com/ShowUserReviews-g608436-d2432370-r600599948-Vipingo_Ridge-Kilifi_Coast_Province.html
In conclusion do both Watamu and Vipingo offer top notch accommodation, able to hold their own in international comparison, leave alone when it comes to comparing the quality across the country or wider region.
In Watamu, with the newly rebuilt Hemingways now open again, are two properties vying for their spot on top of the podium while Vipingo of course stands head and shoulder above their nearest competitors.
Hemingways will get a separate review to reflect my visiting experience but for now, Medina Palms and Vipingo have again excelled and such excellence pays off as discerning visitors from around the globe, from Africa, the region and across Kenya continue to flock through their doors.
If only they could fly with an airline of THEIR choice into Mombasa and Malindi and perhaps one day soon this might even happen, sparing them long road transfers, not helpful to Kenya's standing vis a vis global competition.
Below readers find links to articles previously posted on ATCNews about Watamu:
https://atcnews.org/2015/07/27/visiting-the-kenya-coast-on-a-tiny-budget-and-having-fun-read-on-for-the-where-and-how/
https://atcnews.org/2015/03/22/following-hemingways-footsteps/
https://atcnews.org/2015/03/12/wow-as-in-wow-read-on-to-get-the-meaning-of-it/
I traveled from Entebbe to Nairobi on RwandAir, took the Madaraka Express to the coast and used Mondo Ride for my trip from Shanzu to Malindi. From Malindi I took a regular cab arranged by Medina Palm's reception to Vipingo Ridge from where returned the following day on the daily Safarilink scheduled flight to Wilson Airport.
From Nairobi I again travelled with RwandAir to Entebbe.