IT IS OFF TO NEW VENTURES FOR EATP'S WATURI WA MATU
(Posted 27th March 2015)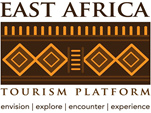 When three years ago the East African Tourism Platform was launched across the East African Community, amid some serious fanfare for that matter, it was the first time that a regional tourism apex body was put into place, able to lobby at EAC level but also at the level of national governments. It was also the first time many heard of and then met Waturi Wa Matu, who was to become the Coordinator at the EATP office which was based in Nairobi and attached to the Kenya Tourism Federation offices.
Waturi though did not remain a stranger and soon her name was known in all tourism forums across the region, with the words 'here, there and everywhere' coming to mind as she jetted from event to event, from city to city and from country to country to stand by the national tourism associations and support them in their quest to be heard, listened to, taken more seriously and most important, promoting the common policies agreed on EATP level.
Be it a tourism conference, a key international tourism trade fair or a local festival, one could be sure to meet Waturi there, talking tourism, breathing tourism and breathing fire where necessary to get the message across just how important the sector is for the region.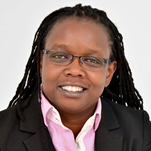 Waturi became a centerpiece, a kingpin even, in the quest to lift tourism's importance in government circles across the region and she used the three years on the job very well, as many can attest to, this correspondent included who values her as a friend and a trusted source for breaking news, being able to often report as things shaped up in the conference rooms.
Sadly is today Waturi's last day as Coordinator of the East African Tourism Platform, and she will go out with a bang as the last regional meeting of the national members of EATP is taking place shortly in Nairobi / Kenya. Waturi will be able to stand up and take a bow, no doubt to the applause of those in the room, for the sterling job she has done and whoever will follow her footsteps will have a mighty pair of shoes to fill.
When asked by this correspondent what her three most challenging topics were, she was quick to respond, never mincing words and never 'pussyfooting around', always to the point, a rare quality these days when many association leaders have turned into politicians and are unable to call a spade a spade any longer, perhaps for fear over their future careers:
1. Infrequent EAC Tourism and Wildlife Management Sectoral meetings – This is the key tool to address Tourism and Wildlife Management issues at the EAC. Only two were held in my tenure, as a result slow progress at that level.
2. National Interest Vs Regional Interest
3. Different levels of tourism development in different partner states. This can however be a catalyst to enhanced progress
On her successes she was equally candid and again provided a parting shot in form of a challenge to her erstwhile colleagues and collaborators when she said:
I leave proud of having played a small part in the successful lobbying for the EAC Single Tourism Visa, Use of ID's as travel documents for Citizens, Foreign Residents Visa Free travel, free movement of tourism services, joint marketing initiatives and partial liberalization/opening up of EAC air space under the Northern Corridor Integration Projects (Kenya, Rwanda and Uganda)-Tourism Cluster. I wish to thank the Heads of State for putting tourism on top of their agenda and the Ministries in charge of Tourism, Immigration and Transport for their continuous efforts to create an enabling environment for tourism growth. I also I wish to thank the Tourism Boards for sharing the vision of EATP and for embracing intra and inter-regional tourism promotion in their strategies. At but not least, I wish to thank the Board of EATP for providing leadership and giving me a free hand to build EATP to what it is today. We still have a long way to go and the journey will never be complete until all these benefits extend to the full EAC.
A lot more initiatives are in the works such as the rolling out National Tourism Inter-ministerial stakeholder's forums, technical support for national tourism associations and enhanced joint marketing activities all aimed at enhancing Tourism Competiveness in the region. The 2nd edition of the East Africa Tourism Guide will be published early next year after having distributed 6,000 copies of the 1st edition. I do hope that this guide will continue to grow the sector's business to business networks within and outside of East Africa.
EATP will continue to lobby for free movement of persons, services and other tourism related issues within the EAC and as envisioned by our Leaders and as provided by the EAC Common Market Protocol. I do hope that Tourism and Wildlife Management Sectoral Council meetings will be held more frequently and that the agenda will be reviewed to reflect current needs and quick wins to fast track integration.
My parting shot to the private sector:
1. The tourism landscape in East Africa changed when the five Heads of State signed the EAC Treaty and Common Market protocol. The sector needs to respond to this change and embrace intra and inter regional tourism which will enhance product offering, expand source markets, attract high yield markets and enrich visitors' experiences. YOUR BIGGEST GROWTH WILL COME FROM AFRICA!
"You cannot use an old map to find new routes" Wale Akinyemi
2. Tariff and Non-Tariff barriers continue to reduce and EATP will continue to focus on eliminating the same. Use this platform to raise your issues.
3. The Private Sector should put in more time to create and maintain an enabling environment for tourism to thrive. Spend 15% of your time engaging the Public sector through your national associations. Show more interest and participate. Be part of the solution and stay united.
"Take a good long look at the end game and figure out all the million little details it will take to get there — and tackle them one by one."- Anonymous
Where to might be the question and that too is answered here as Waturi is heading to Trade Mark East Africa in a new capacity as Business Environment Director, a new challenge and a new opportunity to grow a career which, in my humble view, has few limits to what Waturi can achieve in the future.
All the best to you my friend, you will be sorely missed at EATP but will no doubt continue to do a lot of good for the tourism industry across East Africa from your new desk.
Follow Waturi's future exploits by liking her Facebook page https://www.facebook.com/pages/Waturi-Wa-Matu/817679088278950?fref=ts